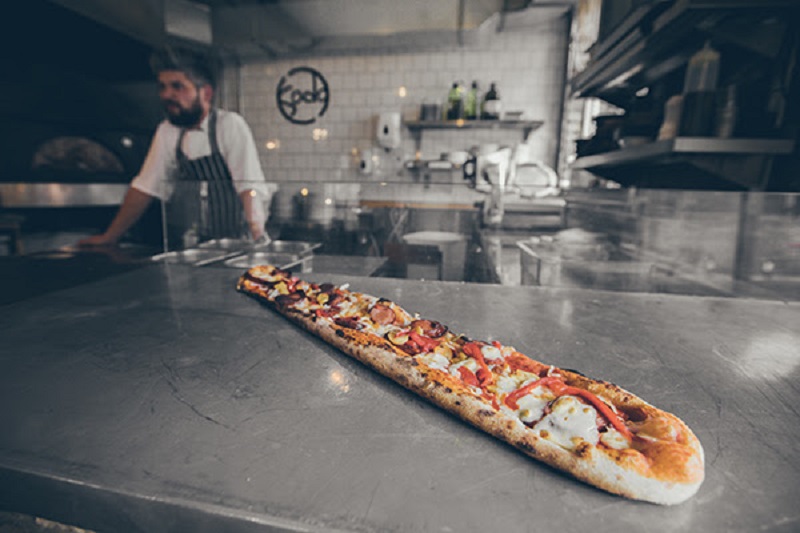 The TV Chef and Polish food ambassador for Great Britain, Damian Wawrzyniak has been working with the London Pizza Restaurant, Sodo, in order to help celebrate diversity in Walthamstow after being asked to create Damian's perfect slice of pizza using Polish ingredients.
Sodo creates a special eight slice pizza that is made with differentiating and authentic toppings that are representative of the eight largest communities that live in Walthamstow. The largest communities have been selected according to the last census. As a further celebration of diversity, Sodo has formed a partnership with migrant charity, MyLondon in order to source local chefs to create a pizza that can accurately reflect the origins of each local communications. In addition to Chef Wawrzyniak, the Walthamstow pizza has a slice that has been created by chefs from Britain, India, Pakistan, Turkey, Lithuania, Romania and Jamaica.
The Polish slice, created by Chef Wawrzyniak, is based on a traditional Polish village dish called Zapiekanka. This authentic dish consists of a smoked sausage, or Torunska, with salted cucumber, Malosolny, onions, pickled mushrooms and peppers. Damian has expressed his pride for being given the opportunity to represent Poland as well as create one of his favourite traditional dishes in pizza form as part of this fun project.
This innovative project is a great way to celebrate diversity. The idea to create a whole pizza which then consists of the different flavoured slices as a representation of the different cultural influences in the Walthamstow community is ingenius and delicious. The original old English meaning of Walthamstow is Welcome Place and it is great to celebrate the welcoming community with a love for authentic food. The beautifully simple representation of the different components of one community is a great way to celebrate diversity, and welcome the differences brought by different cultures to our society.