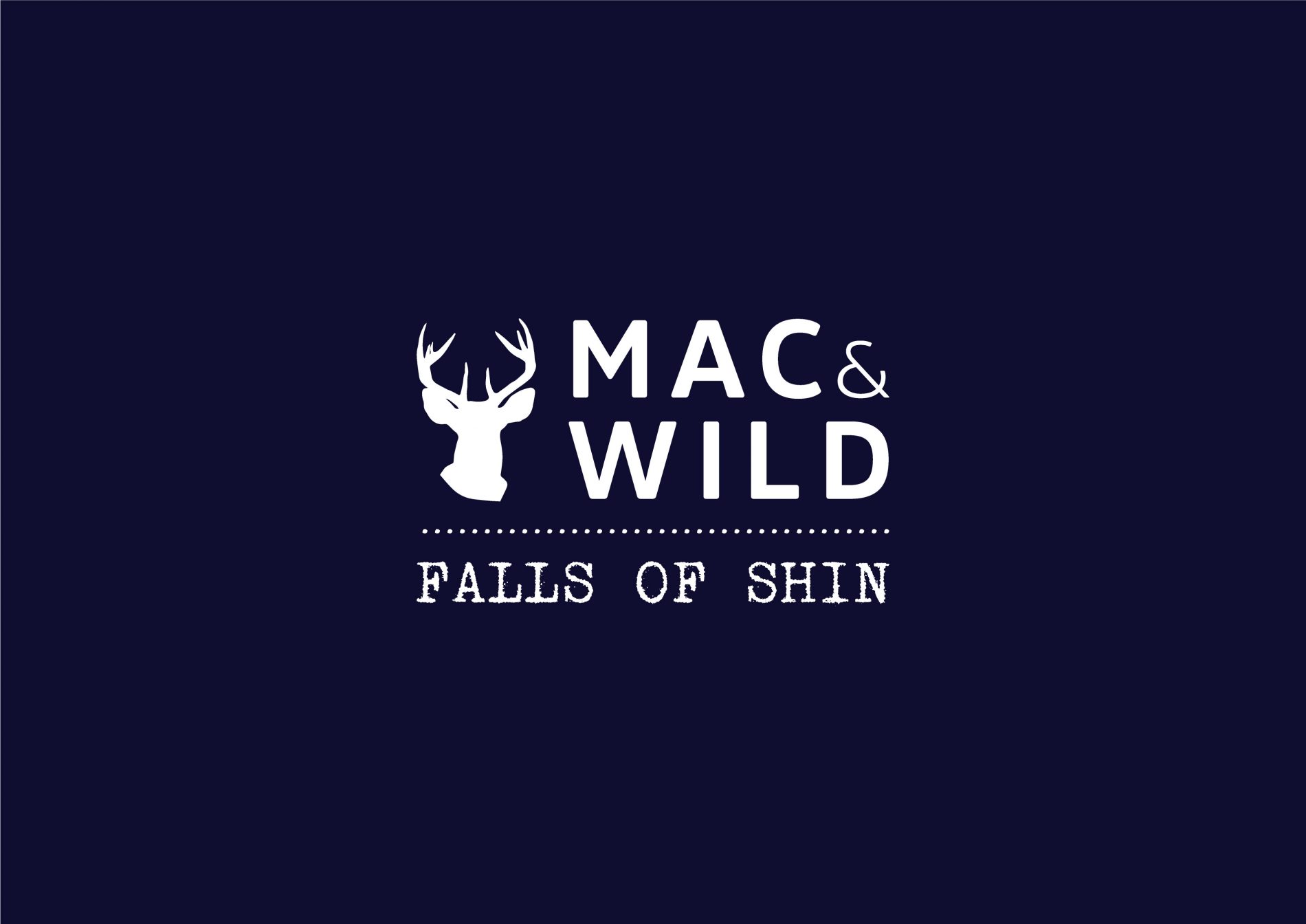 Scottish champions, Mac & Wild offer home-cooked food, immersive experiences and boutique accommodation in the Scottish Highlands.

Following the success of their opening last year, leading London restaurant, Mac & Wild have re-opened for the 2019 summer season at Falls of Shin. An all-new dining and experiential hospitality offering for this year will see Andy and his team take guests on a true off road Highland adventure. Falls of Shin takes Mac & Wild back to their roots, offering visitors the chance to live the Mac & Wild story rather than just hear about it. Complete with a restaurant, café, Scottish Gift Shop and new for 2019 a season long programme of workshops and events including 'Whisky In the Woods' tasting experiences and monthly supperclubs cooked on open fire. Additionally, this year guests can enjoy on site 'Land Rover Camping' experiences, making it the perfect place to stay and experience the rural Scottish sites, while tucking into Mac & Wild's proudly Scottish menu based around their founding philosophy of extreme traceability of their game, meat and seafood.

Once dubbed the 'Harrods of the North', Falls of Shin is a calming oasis just off the increasingly popular North-Coast 500, tourist driving route. Co-founders, Andy Waugh and Calum Mackinnon, originally from Ardgay and Aberdeen respectively, have created Mac & Wild at Falls of Shin to offer the opportunity for guests to immerse themselves in nature, whilst enjoying a refreshingly modern take on traditional Scottish lifestyle.

The latest venture is a real homecoming for Mac & Wild, having showcased the best of what Scotland has to offer in London, Mac & Wild decided it was time to head back to where it all began. Falls of Shin is a labour of love, having notably just been a visitor center up to now, Andy and Calum have breathed new life into the venue, offering visitors access to experiences, food and accommodation that shares and celebrates everything Scotland has to offer.

As with everything at Mac & Wild, extreme traceability is Andy and Calum's number one priority. Suppliers have been handpicked to support the local community, while guaranteeing extreme sustainability and provenance of all the meat, fish and vegetables on offer. Similar to their London restaurants, Mac & Wild Falls of Shin predominantly serves game sourced and butchered with care by Andy's family's game-butchering business, Ardgay Game, which has been in existence for over 30 years and is located just six miles away from the site.

Accommodation
New this year, Mac & Wild Falls of Shin will offer a 'Land Rover Camping' experience, allowing guests and visitors to enjoy the beauty and peace of the secluded Highland setting in a truly unique setting. The fully converted Land Rovers can comfortably fit two sleeping guests in the large roof tents, erected in a matter of minutes. The camping experience comes complete with high quality bedding, complementary toiletries, use of professional camping equipment such as a mini Green Egg BBQ, and Mac & Wild can provide breakfast, lunch and dinner alongside packed lunch or cooking boxes. The Land Rovers are stationed just on the edge of the forest, but within easy access of the main building ensuring guests can use the facilities and dine in the restaurant if they wish.

Workshops and events
Mac & Wild Fall of Shins celebrates the best of Scotland, through food, drink, nature and wildlife. This season, the team have made it their mission to showcase what the Highlands have to offer, past their traditional food & drink offering. A curated programme of workshops and events has been put together with the help of local artisans offering visitors the opportunity to connect with traditional pastimes and practices, many of which sit increasingly well with the quest for a 'slower' approach to modern living. The programme includes a number of outdoor activities, which are guided by a top team of experts. Wild Cooking, hosted by Mac & Wild's co-founder, Andy Waugh, focuses on where the produce comes from, the importance of sustainability and how to cook on an open fire. Drink lovers can try their hand at a cocktail masterclasses using foraged ingredients and natural botanicals, or can take part in a whisky tasting like no other with Whisky In The Woods, where the team guides guests through the woods with interactive stops along the way to enjoy their drams. The haggis masterclass is not to be missed, visitors have the opportunity to learn all about this iconic Scottish dish, and walk away with their very own handmade haggis. Children are also catered for, with regular haggis hunts and sausage making classes available, as well as outdoor mud kitchens, play park and mini golf to keep them entertained. Perhaps the pinnacle of the programme however is the Wild Supper club, hosted by Andy himself one a month. Andy cooks a seven course tasting menu on the open fire, while guests enjoy some hearty Highland hospitality in the comfort and atmospheric setting of the newly refurbished 'Bothy'. In keeping with Bothy Culture, the supper clubs are all BYOB.

Food
Mac & Wild at Falls of Shin features a 50-cover restaurant as well as the outdoor Bothy for al fresco seating on warmer days or hosting private events. This year, the team have upgraded the food offering to include a café offering during the day – home-made pies, sandwiches, hearty soups, wild bowls of goodness and a well stocked table of sweet Highland delicacies are all available. On Friday & Saturday evenings, the restaurant takes on a more formal affair, offering diners the chance to sample a full a la carte menu that reflects the progressive nature of Scottish fare established in London. Sticking to well-loved favourites as well as bringing traditional dishes to the modern age of sustainability & traceability, the menu includes the award winning Veni-Moo Burger (voted London's and UK's Best Burger 2016 & GQ Best Burger 2018), Haggis Pops, Butcher Cut steaks and traditional fish & chips.

No Mac & Wild offering would be complete without their signature weekend Roast & Brunch menu. Guests can enjoy Sunday roasts with all the trimmings, deep-fried mars bars, and a traditional Full Scottish Breakfast featuring Portmahomack Bacon, Tattie Scone, Venison Sausage, Black Pudding, Mushrooms, Lorne Sausage, Eggs and Bone Marrow Beans.
Mac & Wild Falls of Shin: Achany, by Lairg, Sutherland, IV27 4EE
Telephone: 01549 402888