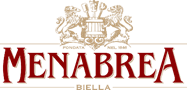 Multi-award winning beer brand Menabrea has partnered with esteemed chef Antonio Favuzzi to celebrate its UK roll out, bringing together the best in Italian flavour with mouth-watering beer pairings and cooking demonstrations.
Brewed in the Piedmont town of Biella at the foothills of the Italian Alps, Menabrea is well known throughout Italy, especially in its Northern heartland. Despite being produced in Italy's oldest continuously operating brewery, this partnership marks the beer's first significant UK distribution.
Menabrea is pairing with Antonio Favuzzi and his flagship London restaurant L'Anima to celebrate shared values – namely a passion for bringing genuinely artisan Italian food and drink to the UK. Favuzzi will also lead exclusive dining events with Menabrea in Edinburgh, Glasgow, Manchester and London this summer.
Favuzzi started his cooking journey as a child in Sardinia, where he was influenced by the Southern Italian cooking styles of his Sicilian mother and Puglian father. He began his professional career working at prestigious establishments in Sardinia and Milan before moving to London in 2003. He opened the widely acclaimed L'Anima restaurant in 2008, where he helped create a high-end menu reflective of Moorish cuisine. The chef made the decision to partner with Menabrea thanks to his love of the beer's flavour profile, which matches superbly with his food.
Favuzzi said: "Menabrea is an exceptionally flavoursome beer. It only uses five simple ingredients, but those ingredients are of the highest quality and brewed using over 150 years of skill and craftsmanship. Simplicity, quality and craftsmanship can also be found at the heart of Italian cooking, so Menabrea's rich, complex taste and citrus undertones work well with core Italian ingredients.
"Both Menabrea and L'Anima have a shared passion for bringing the best of Italy to the UK, and I warmly welcome the chance to work with a beer that offers a real taste of my home country."
Franco Thedy, Managing Director of Menabrea and a fifth generation successor of the brewery's founding family, said: "In the bars of Turin and Milan, when you ask for a 'birra', it's likely you will be served Menabrea. Those who know Italy, know Menabrea stands for quality, heritage and authenticity – but to many people in the UK it's still a chance to discover something new. We're thrilled to have a celebrated Italian chef like Antonio Favuzzi on board to help introduce us.
"In Italy our beer has strong links to food, underlined by the fact that it's enjoyed alongside aperitivo dishes in bars, and is even used in the manufacture of Sbirro, a cow's milk cheese made from Piedmont herds by our friends at Botalla Formaggio, in Biella, and exported all over the world. We're excited to see how Antonio uses Menabrea's rich flavour profile to inspire his own cooking, and we have no doubt the results will be delicious!"
Favuzzi will lead a series of exclusive Italian cooking and dining events as part of the partnership, infusing classic Italian recipes with Menabrea's Bionda and Ambrata beers and designing bespoke pairing menus. These events will take place over the summer in Edinburgh, Glasgow, Manchester and London.