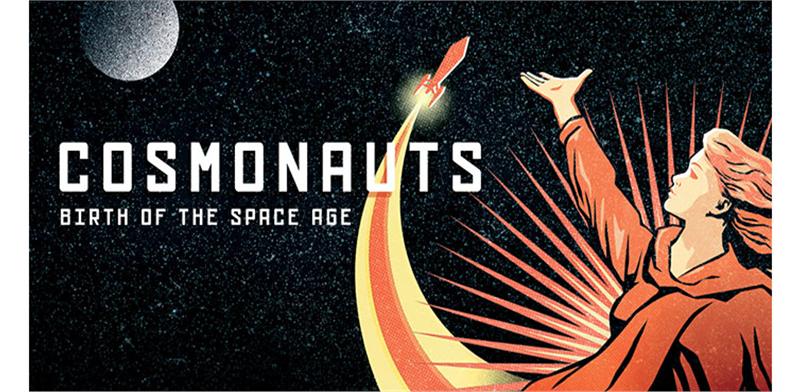 On 18 September 2015 the Science Museum will open its doors to a ground-breaking exhibition, Cosmonauts: Birth of the Space Age. The exhibition represents the most comprehensive and in-depth look into the Russian space programme, showcasing the most significant collection of the country's spacecraft and artefacts ever to be shown outside Russia.
Cosmonauts tells the remarkable story of the scientific and technological innovation that launched the space age. It is one of London's blockbuster exhibitions taking place during the 2015 autumn season of culture and is expected to attract hundreds of thousands of international and UK visitors to the capital.
Gordon Innes, Chief Executive of London & Partners, the official promotional company for the capital, said "London will be the first city in the world to host this fascinating exhibition which tells the story of Russian space exploration in more depth than ever before. The Science Museum has done an incredible job bringing this to the capital. We can expect visitors from around the world to attend the exhibition providing a further boost in visitors to the city."
"In 2014 London welcomed a record 17.4 million international visitors to the capital with the majority visiting one of the city's world-renowned cultural attractions. In support of that central tourism driver, VisitLondon.com will launch the Autumn in London is GREAT campaign in August which will include an exclusive preview of the ground-breaking Cosmonauts exhibition at the Science Museum."
Ian Blatchford, Director of the Science Museum, said: "Cosmonauts is a once-in-a-lifetime exhibition that has taken years of dedication and skill from the Science Museum team to make a reality. The Russian space programme is one of the great intellectual, scientific and engineering successes of the 20th century and I am thrilled that we have been able to bring together such an outstanding collection of Russian space artefacts to celebrate these achievements."
Last year the Science Museum welcomed 3.4 million visitors, a 1.2% increase on the previous year. Building on that success, this exhibition represents a major collaboration between the Science Museum, the State Museum Exhibition Centre ROSIZO and the Federal Space Agency, Roscosmos. The support of many other institutions and individuals in the UK and Russia has also been crucial in the development of the exhibition.
Tickets are now on sale for Cosmonauts with the exhibition opening on 18 September 2015 and running until 20 March 2016 at the Science Museum in London. The Museum will be open until 10pm every Friday evening during this period to allow visitors more opportunities to see the exhibition.