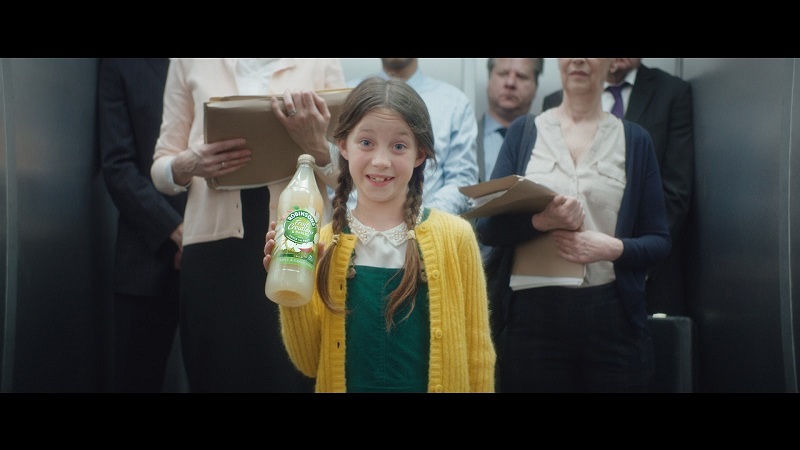 The new TV campaign for Robinsons is bringing tasty refreshments designed especially for grown-ups. The multi-million-pound campaign 'Listen Up' organised by Britvic launched 'Fruit Creations' and went live on screens on Friday, the 19th of January.
It features a young girl who introduces to adults the benefits of the new range in a series of grown-up situations. Its aim is to drive awareness of the new refreshments and encourage more adults to consume Robinsons and introduce it to their daily drinking habits.
The campaign will run throughout the year on TV and VOD in the UK and Ireland. It is also backed up by Facebook and social activations with additional PR and experiential support. The next step is the launch of Robinsons Fruit Cordial in March.
Matt Barwell, Chief Marketing Officer at Britvic said that Robinsons is a favourite among families and four in 10 households buy it. However, children are usually seen as the main consumers of squash, so the campaign wants to promote it in a funny and entertaining way for adults as well. "With a staggering three million glasses of Robinsons squash being drunk every day in Britain, who better than our child squash experts to educate adults about the great taste of new Robinsons Fruit Creations?"
'Fruit Creations' is a new sub-brand of Robinsons that contains twice the fruit of its main squash range. They are perfect for pairing with food, it has no added sugar, it falls under the sugar levy threshold, and it appeals to those looking for more interesting flavours.
They will be available in 1L bottles and will cost £1.99. The nine flavours available are Zesty Orange & Mango, Rich Pear, Blackcurrant & Cherry with Barley, Delicious Peach & Raspberry, Crisp Apple & Elderflower with Barley, Luscious Strawberry & Kiwi with Barley, Exotic Pineapple Mango & Passionfruit, Juicy Raspberry & Cranberry with Barley, Juicy Orange, Mandarin & Lime, and Fresh Pear & Blueberry.