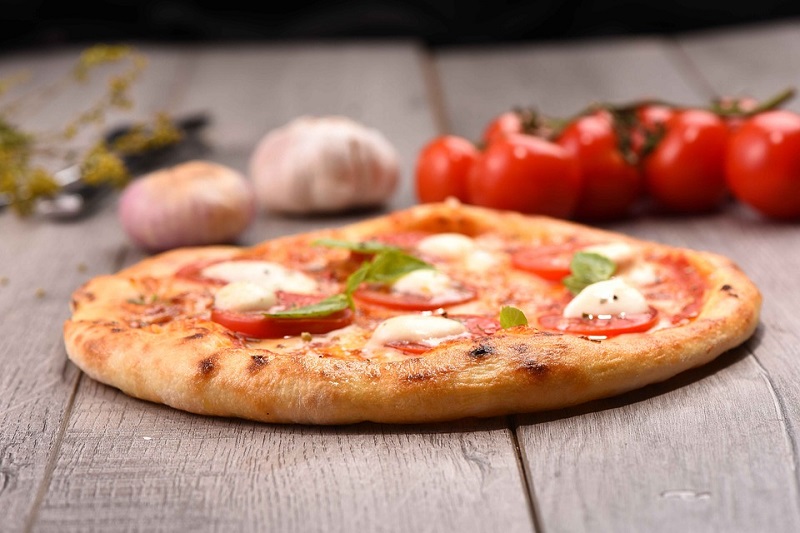 The Italian restaurant Macellaio RC and Harrods' Pizzeria & Canti Prosecco Bar will join forces and celebrate the most loved Italian dish – pizza. The celebration will see the battle between the Neapolitan 'pizza' and the Ligurian 'pissa'.
The Neapolitan one is the more familiar pizza with the supple stretchy base, topped with buffalo mozzarella, which dominates the Italian menus worldwide. The Ligurian 'pissa' is made from a strong wheat flour and sourdough yeast culture, left to rise slowly at a cold temperature for up to 90 hours before being topped with anchovies, onions, and olives.
The Pizzeria in Harrods created a special menu that will offer classic pizzas made by Harrods' senior head chef Giuseppe Silvestri and a less known 'pissa' from Matteo Riganelli, chef at the Macellaio RC. The Naples pizzas will be 'Vera Nepolitana' with tomato and buffalo mozzarella, 'Pizza 'Nduja' with 'Nduja, red onions, and provolone cheese, and 'Pizza Tricolore', a white pizza topped with parma ham, rocket, and parmesan. The pissa versions include 'Pissa all'Andrea' with toppings such as tomato, anchovies, onions, and olives, 'Pissa Marinara' with tomato and garlic, and 'Focaccia al Formaggio', which is a crispy focaccia with Stracchino cheese.
Additionally for Valentine's Day, they will have a 'sharing pizza' on offer for couples who want to enjoy the same pizza but with different toppings on each side.
Both menus will be launched on National Pizza Day on the 9th of February and will last for 10 days. They will be available at the Pizzeria & Canti Prosecco Bar located on the second floor of the department store. The programme is Monday until Friday from 12 noon until 9pm, Saturday from 11am until 9pm, and Sunday from 11:30am until 6pm.
Macellaio RC was founded by Pizza and Pissa Celebration at Harrods and it showcases the best produce from Italy with an emphasis on grass-fed Fassona beef. It first opened in 2012 with a restaurant in South Kensington, followed by a launch in Exmouth Market in 2015, Union Street in 2016, and Northcote Road in 2017.