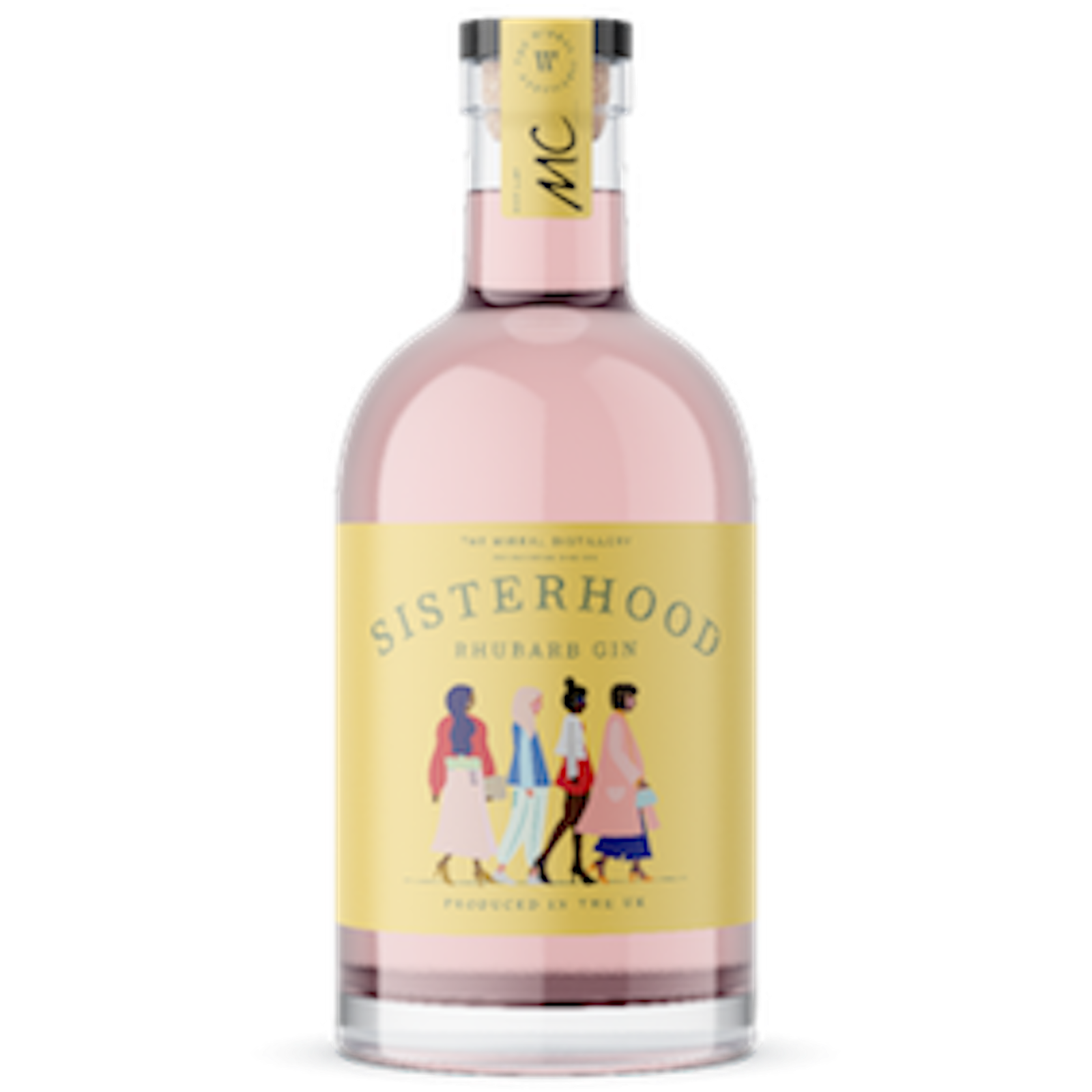 A pair of 'sisters' with a love of gin and a passion for female togetherness have crafted a strong yet sassy new drink – Sisterhood Rhubarb Gin.
This new pink-tinged gin (42.5%ABV)  has won the taste buds of influencers and models, as well as press and bloggers in London, Cardiff, Manchester, Sheffield, Leeds, Liverpool and Northern Ireland during its pre-launch 'Sisterhood Sessions', and now it is now available to buy.
The small batch gin is created in copper stills and is a traditional juniper-led gin, infused with lavender, coriander, cardamom and of course the new flavour du jour, rhubarb. It's already built an impressive following in its first few weeks on social media with more than 4K loyal fans on it's tongue-in-cheek, female-focused Instagram feed.
This new pink craft gin was brought to life when gin-lover-cum-shoe-retailer Jamie-Leigh Burgess, 29, returned home to the UK from New Zealand and found a 'sister' in former armed-police officer Claire Barclay, 42, whilst working at a distillery in the North of England.
The unusual pairing put together their passion for gin, and their very own bond grew, and so Sisterhood Rhubarb Gin was born.
"The whole feminine movement that's happening is hard to ignore and we can't help but feel that we are surrounded by powerful women – marching, moving and making! Gin distilling is an art Claire and I have come to by luck – but now we have found our niche," said Jamie-Leigh.
The pair worked closely with designers to create the bespoke bottle for Sisterhood, which aims to reflect the colourful and creative UK woman – inclusive of whatever career or creed. Claire and Jamie-Leigh chose yellow for the main colour because it is 'bright, positive and fun'.
The gin was created from the distillery that produces Bakewell Gin and Violetta Gin, both making a huge noise amongst distributors and sellers alike.
To order your bottle now go on Amazon or go to https://www.mygin.co.uk/sisterhood-gin/Rhubarb. For all the latest updates go to Facebook 'Sisterhood Rhubarb Gin' or Instagram @sisterhoodgin.