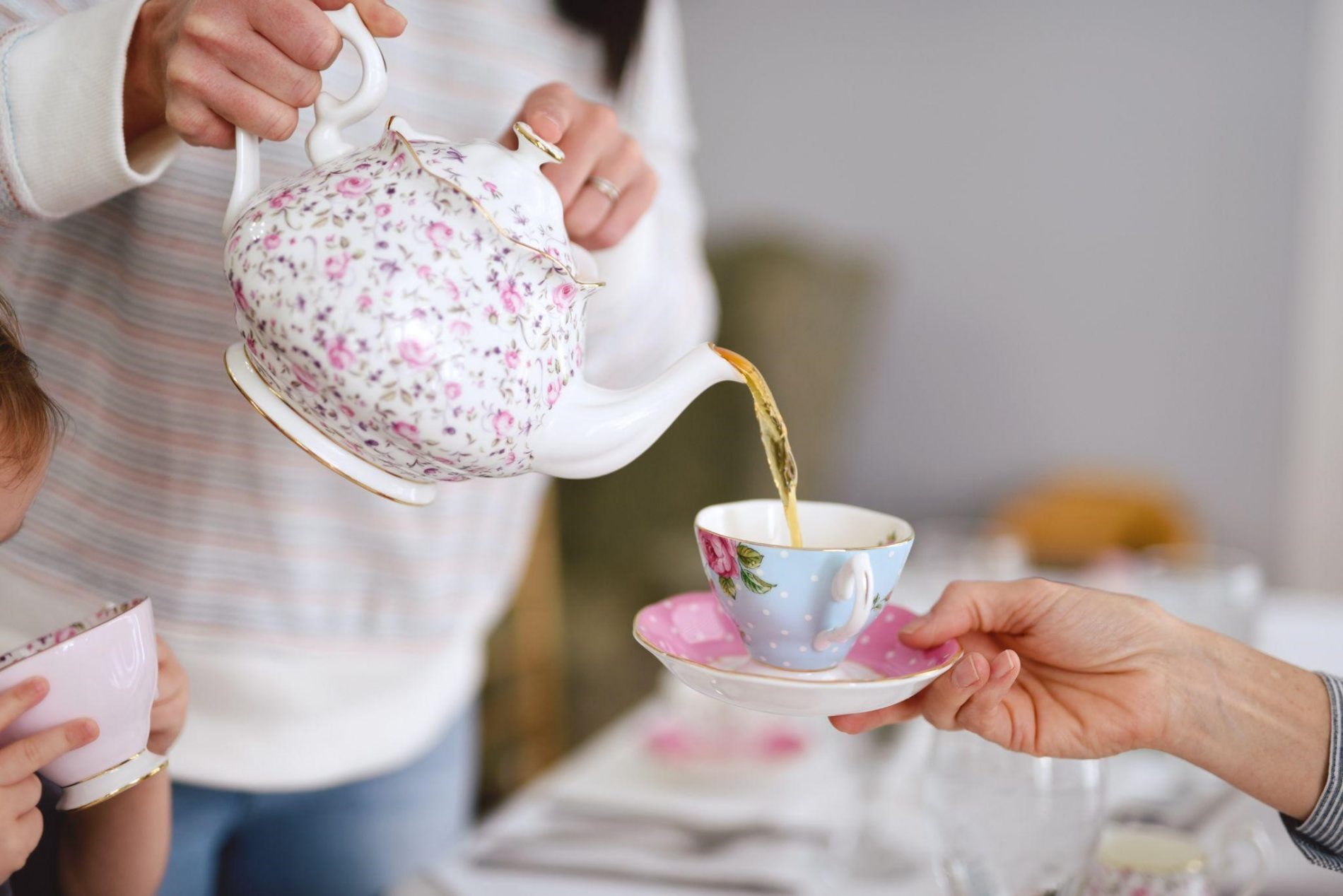 Since the early 1800s, afternoon tea has been a traditional British custom symbolizing elegance and aristocracy. The phrase "afternoon tea" can refer to various things to various people from various origins. Be it a lavish outing to a fancy British hotel or a small get-together in your backyard, afternoon tea can feature in them all. Read this article for a comprehensive analysis of the ways to serve an elegant afternoon tea.
The History Behind Afternoon Tea
As mentioned above, the concept of afternoon tea came into existence during the early 1800s. This proves the viability of this age-old tradition and shows the deep connection people have with it. Rumors suggest that it all started with Anna, the 7th Duchess of Bedford, who used to get hungry during the long hours of waiting between breakfast and dinner.
She had the tendency to get hungry at around four o'clock every day due to the heavy delay between meals and made her caregivers serve her bread, butter, cake, and hot tea in her personal living quarters. Soon, she started inviting her friends over for the afternoon tea sessions. This became a tradition that went on for generations and is still a daily activity for millions of people around the world.
Procedure to Follow
While serving afternoon tea to your friends and family is a delightful experience, the procedure behind a successful session can be stressful if not done right. Below is a list of steps that you need to cover in order to host an afternoon tea party.
The Food
There is virtually no end to the variety of food that you can serve at afternoon tea parties. As mentioned earlier in the article, cakes, bread, and other baked products are very popular on such occasions and are available at most afternoon tea parties around the world. Try learning the Bisquick Biscuits recipe and serve this delicious snack at your party. The results will not disappoint you.
Savory food items are great in the first-course menu and are the main attractions for many attendees. Delicious scones, sweet tiramisu, mini cheesecakes, trifles – the options are endless when it comes to choosing the food menu of afternoon tea parties. Make sure you are aware of any recurring medical conditions, like allergies, of your invited guests, and avoid using ingredients that might trigger the issues.
The Venue
Selecting an ideal location to throw your coveted afternoon tea party is the first decision that you need to make. It is important to keep abundant space for all the guests to comfortably move around and chitchat. Compact enclosures are not suitable for casual gatherings of this sort. The venue does not necessarily have to be indoors, as outdoor afternoon tea parties are equally great, if not better.
Types of Tea
Nowadays, tea is not solely considered a hot beverage anymore, with the introduction of various iced teas. Regardless of the type, any form of tea can be served in the afternoon, depending on taste and preference.
Based on the intended theme of the party, only iced tea can be served to the guests without the inclusion of any form of hot tea on the menu. Offering a mixture of both hot and cold tea on such occasions is also standard practice, and is welcomed by all.
Green tea, like sencha and matcha, provides faint flavors that do not interfere with the taste of the other snacks you would be eating along with it. This can be served with bread, sandwiches, or sweets, and can help patients who are prescribed to drink it.
Black tea, on the contrary, is generally very strongly flavored and is one of the most popular afternoon teas consumed worldwide. Darjeeling, Earl grey, keemun, and assam are the leading brands of black tea that are guaranteed to provide you with a proper black tea experience.
Herbal tea is another name quite popular in the medical sector, as well as being a great option to put on your afternoon tea party menu. This is generally a branch of green tea that contains natural ingredients that contribute to good health. The list of potentially healthy options in the herbal tea industry includes chamomile tea, peppermint tea, ginger tea, tulsi tea, cinnamon tea, and lemongrass tea.
The Setup
The setup phase is completely perceptional and has no particular standard that you should follow. Try to keep the sitting area clean and minimalistic for a graceful event. Make sure the tea table is spacious enough for all the teacups and food items to be spread out without making the table look messy and chaotic. Place a centerpiece in the middle of the room or yard for decorative purposes. Flowers provide such events an added grace.
A food stand may be set up at one side, where the sandwiches and delicious bakery products can be displayed without cluttering the tea table. In case a dedicated food stand is not available, any generic table or stand can be used. Cover the table with fine tablecloths that may be customized to match the theme, if any.
The cups and plates that you choose for the occasion also play a crucial role in determining the quality of your service. Use china or ceramic plates, and maintain design consistency in assigning them to your guests. Composed, sophisticated guests might prefer those. A more durable option like melamine, although not as classy, can be ideal for parties with larger, more disorderly groups. Even temporary, discardable plastic cups and plates can also be used to prevent glass-breaking accidents.
Ending Words
Having a cup of tea in the afternoon is an integral part of many of our lives these days. Be it with companions or on your own, these occasions are certainly very enjoyable and relaxing. Knowing how to serve the perfect afternoon tea can go a long way towards ensuring your status as a classy figure amongst your friends and family.