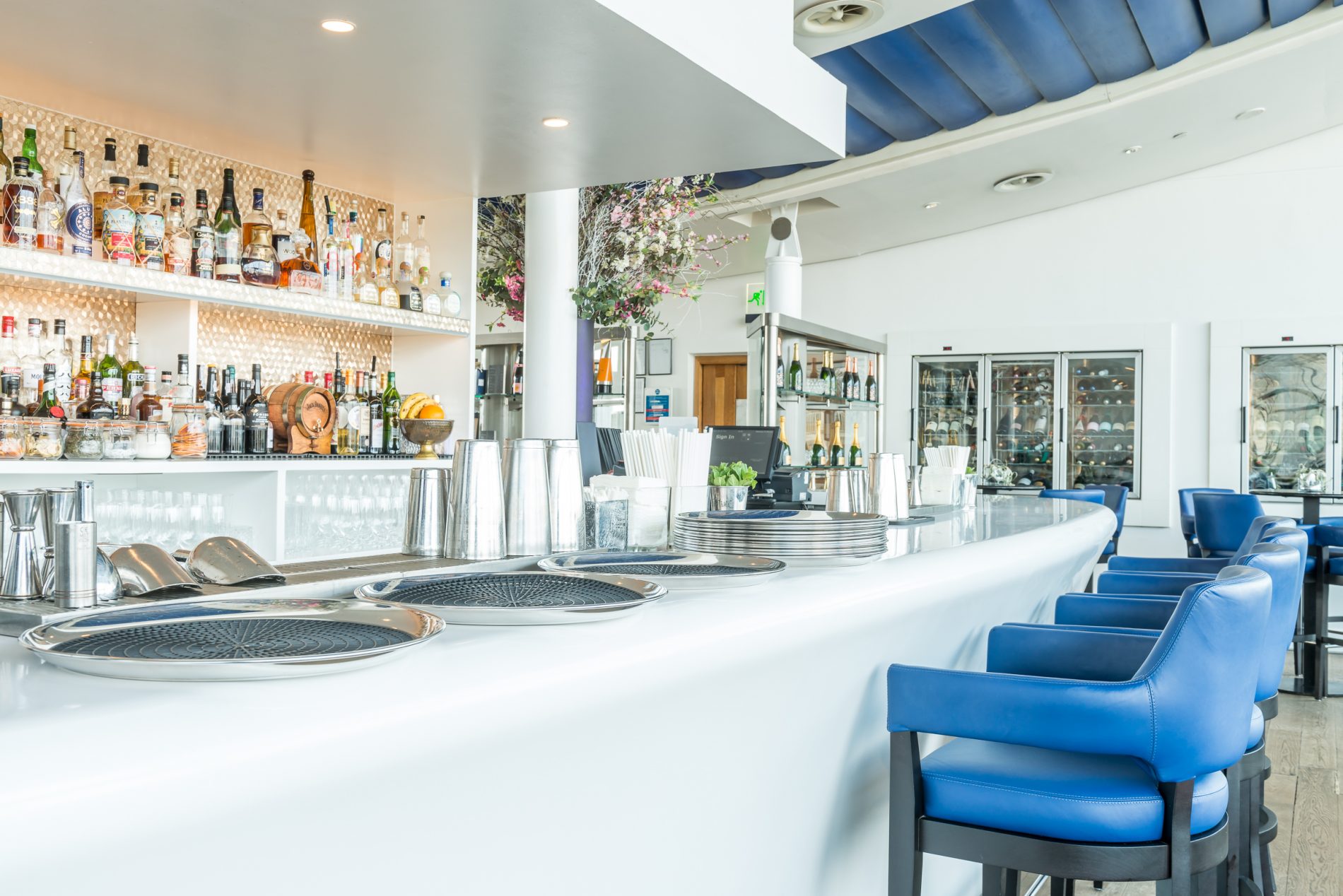 Iconic landmark on London's South Bank, OXO Tower Restaurant, Bar and Brasserie, known for its fine dining food and panoramic skyline views, has been presented The Sustainability Award at the National Restaurant Awards in London.
Joining the Sustainable Restaurant Association in 2010 as a founding member, OXO Tower strived to find ways to work collaboratively with external partners to become a better sustainable business. As well as finding ways to do this, OXO also wanted to innovatively help reduce waste, work with local producers and help its surrounding community.
In 2018, OXO partnered with catering independent, Vacherin and London's premier recycling and waste management company, Bywaters, to host a 'Beach Clean' for World Environment Day. Gathering staff, SRA members and community groups, OXO organised a 'litter pick' along South Bank. Following the success of the first meet up, they became a regular affair, with guests from Ogilvy, Pact Coffee, Kings College London, Coin Street Community Builders and the Mandarin Oriental, coming together to help.
OXO also took on an intern from Roehampton University studying nutrition, to help build a Food Waste Workshop on how a sustainable diet can have an impact on the planet. The workshop was presented to Harvey Nichols and Aromatherapy Associates head office's, as well Roehampton University. The workshop was to help educate on commonly wasted food items, the extent of food waste in the UK and the world, the impact on global warming and what to do to reduce food waste.
This year OXO teamed up with Eco-Chef, Food Writer and Sustainability Consultant Tom Hunt, to launch a Root to Fruit menu made with local, seasonal and sustainable ingredients for World Earth Day. The collaboration saw Tom Hunt work closely with OXO's Head Chef, Jeremy Bloor, to create planet-friendly dishes that hero organic and ethically sourced ingredients, from agro-ecological farms and local communities.
Most recently, OXO supported HUBBUB, an environmental charity, with filming for #AirWeShare, a campaign raising awareness about the impact of poor air quality.
"We are thrilled to be awarded The Sustainability Award at the National Restaurant Awards. For years we have been working closely with the Sustainable Restaurant Association to constantly find ways to become a better sustainable business by working with external partners to help raise awareness, reduce food waste and support our local community. The next phase will include working with SRA on their 'Food Waste Bad Taste' initiative to target, measure and act on reducing food waste, to help shape future changes within our business."
Nick Jarman, General Manager at OXO Tower Restaurant, Bar and Brasserie
The OXO Tower Restaurant, Bar and Brasserie is part of the Harvey Nichols group. For further information, visit http://www.harveynichols.com/restaurant/the-oxo-tower/