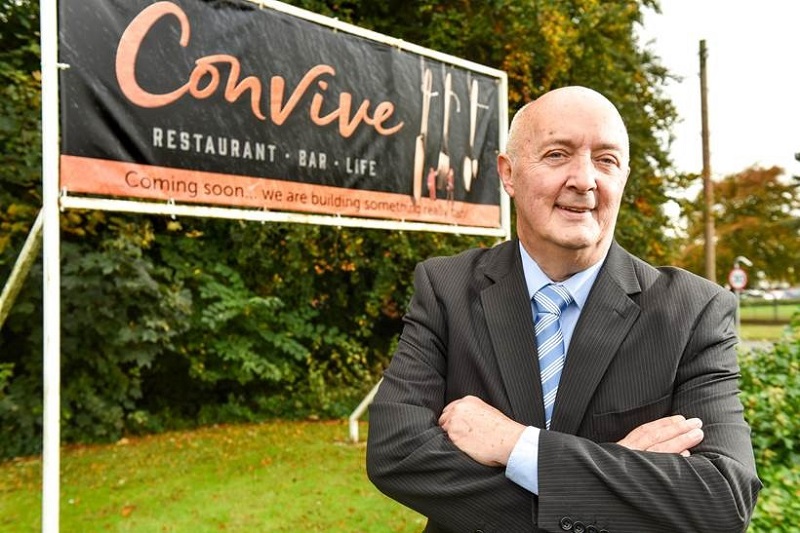 A soon to open Mediterranean restaurant is running an X Factor style initiative in a bid to find West Yorkshire's friendliest family.
Convive, the £2m new restaurant at Weetwood Hall in Leeds is on the lookout for a life-loving, fun and friendly family to become VIP ambassadors for the exciting new venture.
Due to open its doors to the public in February, the new build restaurant will provide a relaxed, family atmosphere offering the finest in European cuisine, bringing a Mediterranean lifestyle to the suburbs of Leeds. 
Martin Hicks, managing director of Convive and Weetwood Hall said: "We're building something really special with Convive and with our unmistakable Mediterranean-influenced menu, we're creating an authentic and unforgettable dining experience. 
We're recreating the relaxed surroundings of dining with family and friends as enjoyed on the continent and building an atmosphere of togetherness. Our motto is 'together we celebrate life' as that's what we want our guests to feel when they visit, whether it's for a memorable family celebration or a mid-morning catch-up over coffee with friends.
"We're looking for a family that captures what we're all about.  A family that not only enjoys spending time together and likes to celebrate but knows how to relax and gets the most out of life. We're seeking a real life convivial family in line with what we're creating with the restaurant."
A shortlist of three families will be drawn up and then invited to come to Weetwood Hall to meet a panel of judges from Convive who will carry out a 20 minute interview. The X Factor style panel will include Martin Hicks, managing director; restaurant ambassador, Martin Pickles; Sarah Meyer, marketing manager of Weetwood Hall and Convive Head Chef, Francis Cowlam.
The chosen family will receive a free family meal every quarter for a year, an overnight stay in a family room with breakfast the following day on one of the evenings they dine and a photoshoot at Convive with Leeds photographer Peter Rollings, to become the family face of the restaurant.
Families interested in becoming the 'Convive family' can apply by email to [email protected] or through the restaurant Facebook page www.facebook.com/Conviveleeds  simply by completing in no more than 100 the phrase "Together we celebrate life as a family because….." Families are also required to submit a photo that shows them celebrating together. 
Part of the University of Leeds-owned Weetwood Hall estate, Convive is a 120 seat restaurant and bar where guests will be able to enjoy a full dining experience including an alfresco area under a retractable roof within the gardens.  It will be twinned with Mediterranean restaurants across Europe creating inspiration through innovative chef swaps and ingredient sourcing on quality food and drink. Many ingredients also used in the kitchens will be sourced from local Yorkshire suppliers. 
For more information about Convive visit www.conviveleeds.co.uk