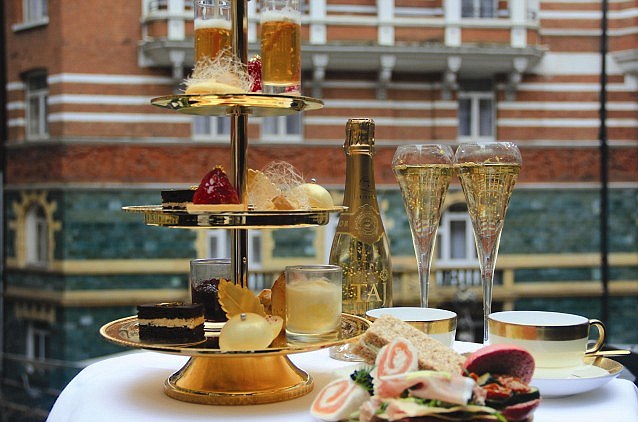 August 8th – 14th 2016 marks the sixth national Afternoon Tea Week. The week has many sponsors, all eager to see this most quintessentially English tradition upheld, and has seen it become a popular niche hobby.
Set up by The Afternoon Tea team in partnership with the London Brunch Guide, the week has several events hosted across the country, including Epicurean Tea Tasting with Tea Master Giando Scanua, another tasting session with the Rare Tea Company, a Tea Tasting and Champagne reception at Grosvenor House, and an Afternoon Tea and Flower Arranging session at Harrods.
According to their website, "Afternoon Tea Week is a celebration of one of the nation's favourite traditions. Whether enjoyed in a 5-star hotel, or as a home baked treat, the British love the combination of savoury and sweet treats, accompanied by some of the 165 million cups of tea we drink each day in the UK."
The group presented the Afternoon Tea Awards at the end of July as a new feature for 2016, in preparation for the week itself. Four awards were given, as well as 25 commendations. The awards went to Claridges for best traditional afternoon tea, to Mandarin Oriental Hyde Park for best contemporary afternoon tea, to Sanderson London for best themed afternoon tea, and to Grosvenor House for best family friendly afternoon tea.
The team are encouraging businesses and charities to hold their own events and to share them through a social media campaign using #afternoonteaweek. This campaign includes top tips from sponsor Newby Teas' Tea Ambassador and award-winning chef, Adam Handling.
Over 20 of the week's partner venues are creating "special picnic versions" of their Afternoon Tea to take away, which can be enjoyed al fresco or at home, which are served in exclusive 'The Picnic Afternoon Tea' boxes.
As well as this, over 100 venues across the UK will also be offering 25% off their Afternoon Teas throughout August.