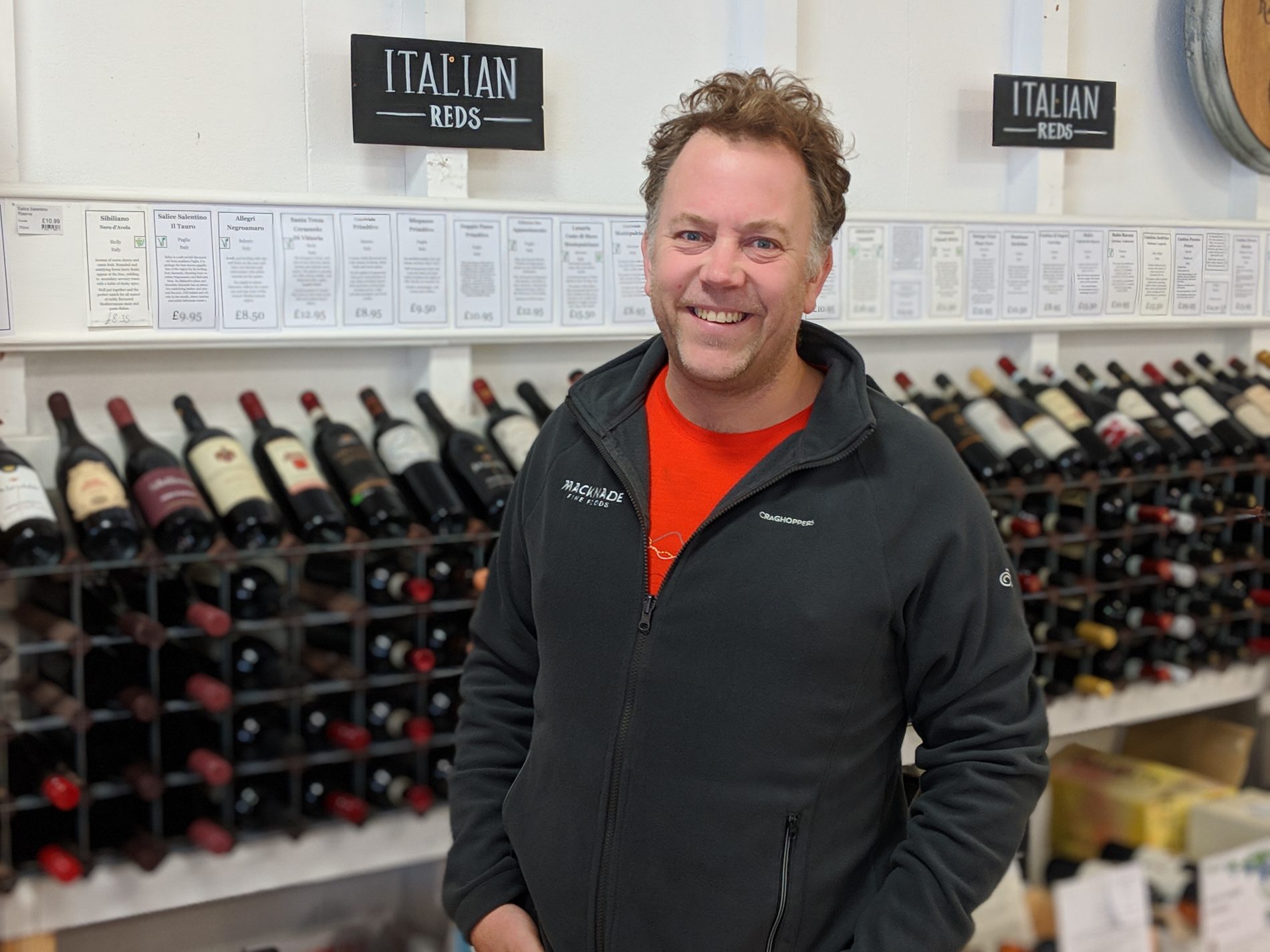 Macknade, Kent's favourite food hall, has taken on a wine retail outlet called Macknade Wine & Spirits offering 400+ wines, which it plans to expand.
Macknade Wine & Spirits stocks the entirety of the ever-expanding portfolio of wines made in Kent, in addition to the vast and popular collection of old and new world wines. The shop also stocks a collection of over 60 different spirits and there are plans to increase the range of organic and biodiverse grapes as well as exploring options for refillable wines.
"I think we must have the strongest representation of Kentish wines in the country alongside a great selection of new and old world wines.  With the opening of Macknade Wine & Spirits, we have expanded our wine collection from around 40 wines to over 400. We want to replicate the range available in our food hall so there will be some fantastic fine wines, alongside experimental wines, new grape varieties and family favorites. We really want to break the mould and stretch imaginations to explore new varieties and vineyards. There will be many more wine-tasting events in the Macknade events calendar, collaborating brands so far include Chapel Down and Simpsons Wine Estate," said Macknade General Manager Finn Dunlop.
"We are dedicated to maintaining strong relationships with the winemakers, who are invited to come in regularly and conduct tastings for customers. Macknade Wine & Spirits has positioned itself as a conduit between the customer and the producer, which provides interesting insight for customers and a feedback opportunity for the winemaker. We're in the business of introducing people to new wines, encouraging our customers to explore different grapes, new varieties and styles of wine. For us, nothing is frowned upon, it's about exploring new flavours together."
Macknade Wine & Spirits was previously an outlet known as Hercules, an independent Wine Merchant. Sarah Dunn will be continuing to run Hercules Wines but concentrating on its wholesale operation and retailing from its original premises in Sandwich, Kent. The Faversham wine shop is situated next door to Macknade is already supported by loyal local customer base, and will now be known as Macknade Wine & Spirits. There are plans to grow the wine collection immediately and redesign the layout of the shop in 2020, but care will be taken to keep the essence of the original shop.
"It was a natural progression for us to bring our wine offering in line with what our customers have come to expect from the wide variety and choice you experience at Macknade. We have a broad butchery section, 200+ cheeses and an enormous deli counter; Macknade's extensive Anglo-Italian food hall is famous beyond Kent. And I'm particularly excited about Macknade Wine & Spirits as I come from a wine retail background and I'm looking forward to putting that knowledge and experience to good use." Comments, Dunlop.
Award-winning Faversham food hall, Macknade, celebrated its 40th birthday this year. The Anglo-Italian business has been in the same family for sixth generations, but it was not until 1979 that they began retailing – opening Macknade Farm Shop, which later became known as Macknade Fine Foods. What started life as a tent in a field on the family farm is now a 10,000sqft food hall, delicatessen, café & butcher employing over 80 people in the local area. Towards the end of the year Macknade has announced the opening of a new food & drink hub in Ashford's Elwick Place.