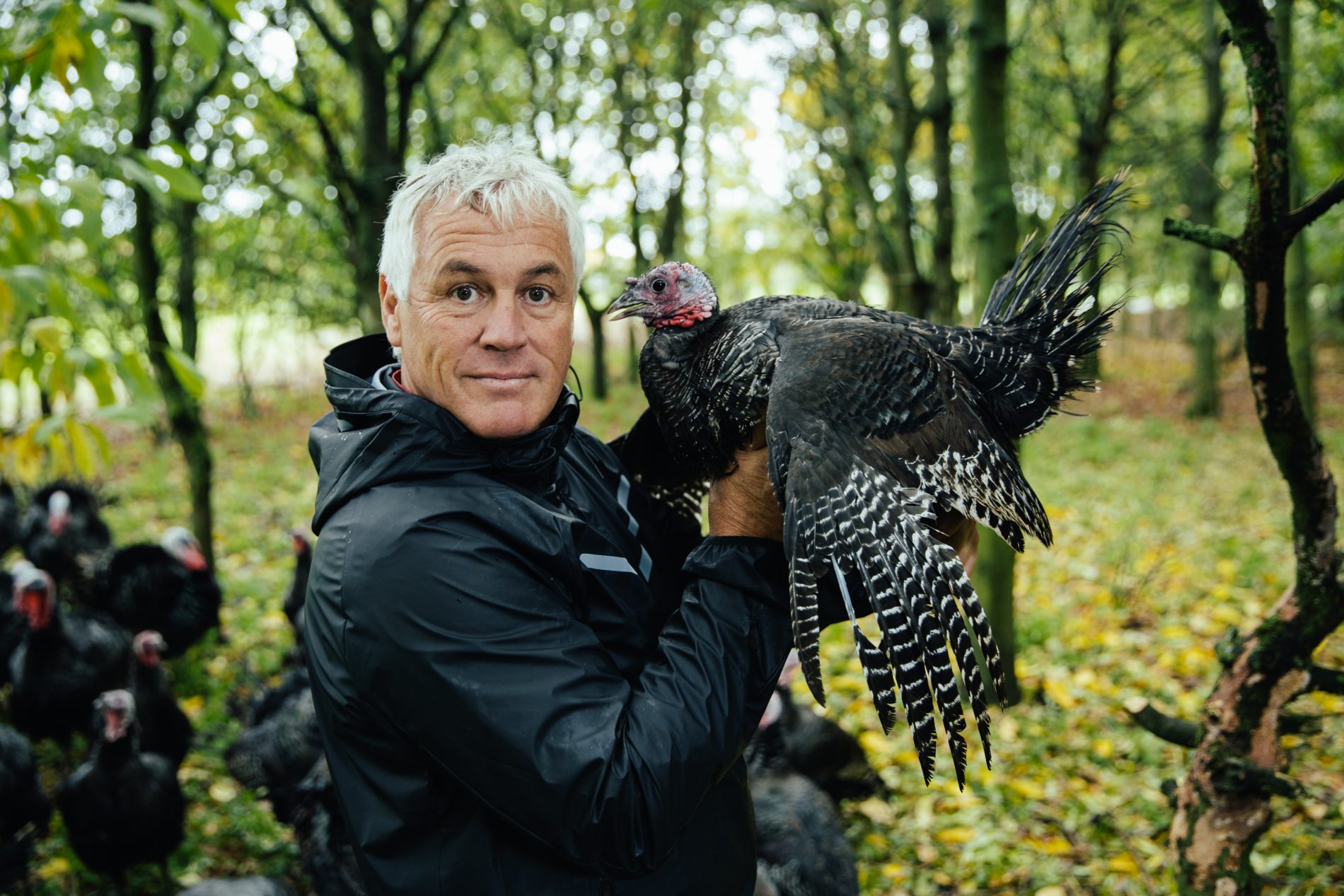 Paul Kelly and his family have been perfecting the art of rearing flawless turkeys for nearly half a century and have become a household name for producing high quality turkeys for the Christmas season. Consequently, the KellyBronze brand has become synonymous to British turkey excellence, loved by celebrity chefs and the British public alike.
From 1971, determined to break away from intensive turkey production and to resurrect traditional methods of farming free range meat, turkey farmer Derek Kelly (Paul Kelly's father) and his wife Mollie commenced their pursuit in growing delicious Christmas turkeys. By 1983, the pair sought out and bought the last remaining Bronze turkeys in the country and, undeterred by the extraordinary lengths required to produce outstanding turkey meat, they spearheaded an innovative and unique breeding programme. Together, Derek and his son Paul hand selected the best of the birds and the first KellyBronze turkeys were hatched.
KellyBronze birds are entirely free range and have the unparalleled luxury of living through every season, foraging in their natural woodland habitat at the family farm in Danbury, Essex. They are matured to over twice the age of a standard industry turkey, doubling the farming costs but quadrupling the flavour. Going against the norm, KellyBronze birds are plucked by hand – a method of preparation dating back to medieval times. This enables them to be dry hung, tenderising the meat and intensifying the taste.
"It takes time, passion and a walk on the wild side to create excellence – if it was easy, everyone would do it, but I am very proud of how far our family business has come. I'm looking forward to taking things to the next level this Christmas and educating the public on what truly is a fantastic and sometimes underrated meat," said Paul Kelly, Managing Director of KellyBronze.
With an equal focus on welfare and flavour, KellyBronze has captured the imagination of both the public, media and the turkey farming industry. At a time when more than ever, people want to know exactly where their food is coming from, it's not hard to see why KellyBronze rule the roost.