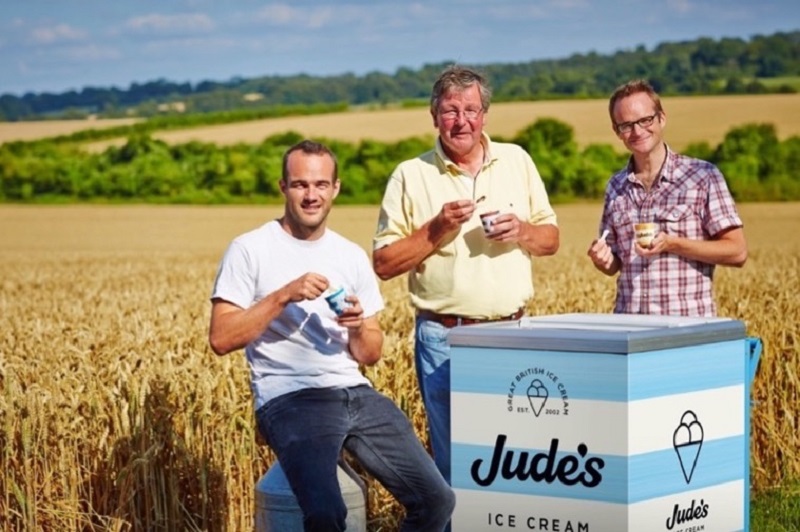 Jude's ice cream has decided to launch its first vegan range due to high customer demand for dairy alternatives. The vegan foodservice range will include flavours such as vanilla, chocolate, and coconut; each made using a soy and coconut base.
"We are really excited to be leading the way by offering a vegan ice cream range into foodservice. Our development team has been working hard to create the best tasting flavours on the market and will be expanding the range over the course of the year," commented Chow Mezger, MD and Jude's son.
Jude's ice cream vegan foodservice range will be available to order starting from May 2018.
Jude's ice cream is a business dedicated to crafting the world's tastiest ice cream right from their headquarters in Hampshire. Their story started with a man mixing and churning in a Hampshire dairy barn, with milk from local cows. His creations turned out so delicious that he decided to carry the first tubs across the field to the local pub.
Soon after that, he started teaching his sons about the art of making ice cream. Today, Jude's ice cream has won over 40 Great Taste Awards and is ready to win more. The business donated 10% of its profits to charities that work with children and young people.
The range includes flavours such as Very Vanilla, Salted Caramel, Caramel Pecan, Peanut Butter Chocolate Ripple, Flat White, Chocolate with a touch of Sea Salt, and Gin and Tonic. All of its ice creams are made using the best possible ingredients, including Madagascan vanilla, Maldon sea salt, and single estate Colombian origin cocoa beans. The prices are £3.95 for a 500ml tub or £1.80 for a 120ml tub. Jude's ice cream can be found on the shelves of Waitrose, Sainsbury's, Ocado, Selfridges, and Whole Foods.