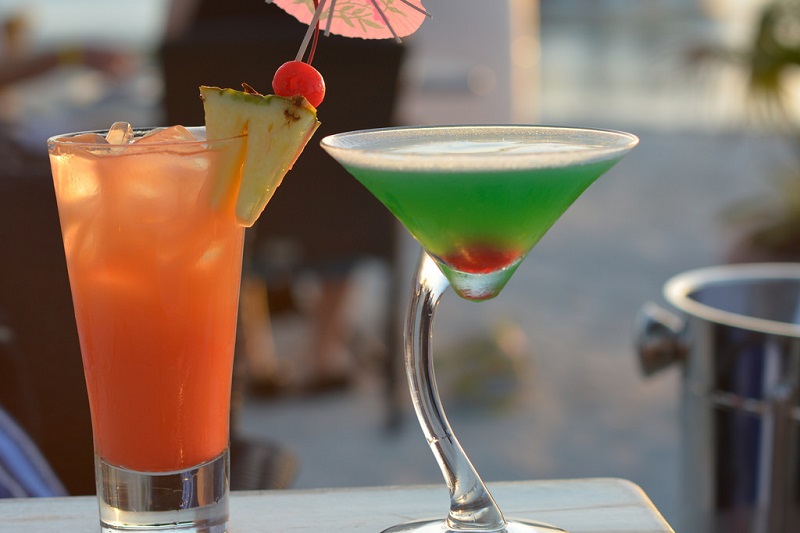 The health trend is having an impact everywhere and alcoholic drinks are no exception. In recent years bar tenders have had to keep up with the buzz of everyday life by creating extravagant, innovative drinks served with delicate garnish in the most appealing glass wear. Social media has meant people expect to be impressed, snapping their cocktail before drinking it for their Instagram and Facebook page. Mixology is becoming a standard part of bar vocabulary and everyone in the industry wants to practice it but 2017 could see a dramatic spin on what has been taught at mixing classes over the past half-decade.
Low ABC cocktails is a trend going from strength to strength, seeing spirits such as vodka, gin and rum being replaced with herbal liquors, vermouth and Campari. Bartenders who have spent the last few years learning to infuse spirits are reverting back to the more simple concoctions of the seventies, keeping alcohol content low and taste high. Clubs and Bars are also rethinking their use of produce and trying to keep sustainability as a key factor of creating exciting drinks. Meaning we are likely to see citrus rinds and pulp as ingredients in upcoming cocktail creations. Cocktail making can be a wasteful business and an increasing number of establishments are aiming to fix this.
The boundaries between food and drink are blurring, chefs and mixologists are exploring different models on which to create new products and cocktails that are becoming forgotten such as the Vodka Martini, the Manhattan and the Mai Tai are making a comeback. Vegan friendly cocktails will be accounted for more commonly the next year, with sparkling fruit punch, mojito's and the Bloody Mary undergoing modern transformations to suit the need of dietary requirements. 
The need for less sugar is creating a huge variety of new healthy cocktail options, Sour-apple Martinis, Tequila and Soda and Sea Breeze are all being transformed to meet the new sugar-free standards people expect. With so many people worried about calories and sugar intake the classic cocktails of our past including Bourbon based options are certainly going to see an increase in demand. ABC specific kitchens are thought to be common in the next decade sporting options such as ABC Mango Sangria's and cocktails created using cucumber and Aperol. Cocktails are certainly in for a change of image, but whatever the future holds for them we can be sure they aren't going anywhere any time soon.