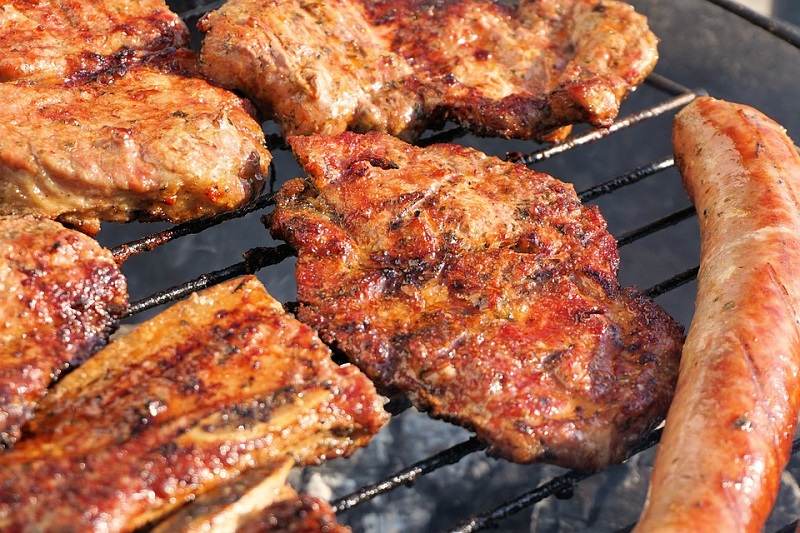 Hanger SW6 is well known for their focus on celebrating the unsung cuts of meat in the butchering industry. As a part of this the cellar and restaurant offer the popular charcoal-grilled Hanger Steak, reviewed by Time Out last year and described as "heaven". Now the time has come for Hanger SW6 to introduce another product to the spotlight. Alongside the hanger steak, diners can enjoy a new sharing menu.
The Nicola Harding Design restaurant, with stripped back interior decor, clean, minimalist and laid back space, offers diners a chance to relax while enjoying their meal. The new Head Chef, Joe Whaley has introduced a new small plates menu that features a selection of raw, cured and grilled meats. As part of this menu there is Smoked Onglet tartare, the same cut used for the popular Hangar Steak; as well as pig's head croquettes and cod cheek tempura.
The sharing menu allows the restaurant to celebrate a wider variety of lesser known meats in order to hopefully allow them to have the same following and popularity as the Hanger Steak. The sharing menu is Joe Whaley's debut, and reflects a style of dining that is important to the chef. Sharing menus allow people to try lots of different cuts and cooking styles of meat in one meal, acting as a journey for the diner to take and try new things. The idea of sharing small plates of food also makes eating a meal a more communal and sociable experience.
The use of lesser known cuts in the restaurant already challenge the diner to try something new. This is emphasised even more by the opportunity to share a selection of smaller dishes, and encouraging diners to move away from more classically popular cuts of meat such as sirloin and cote de boeuf.