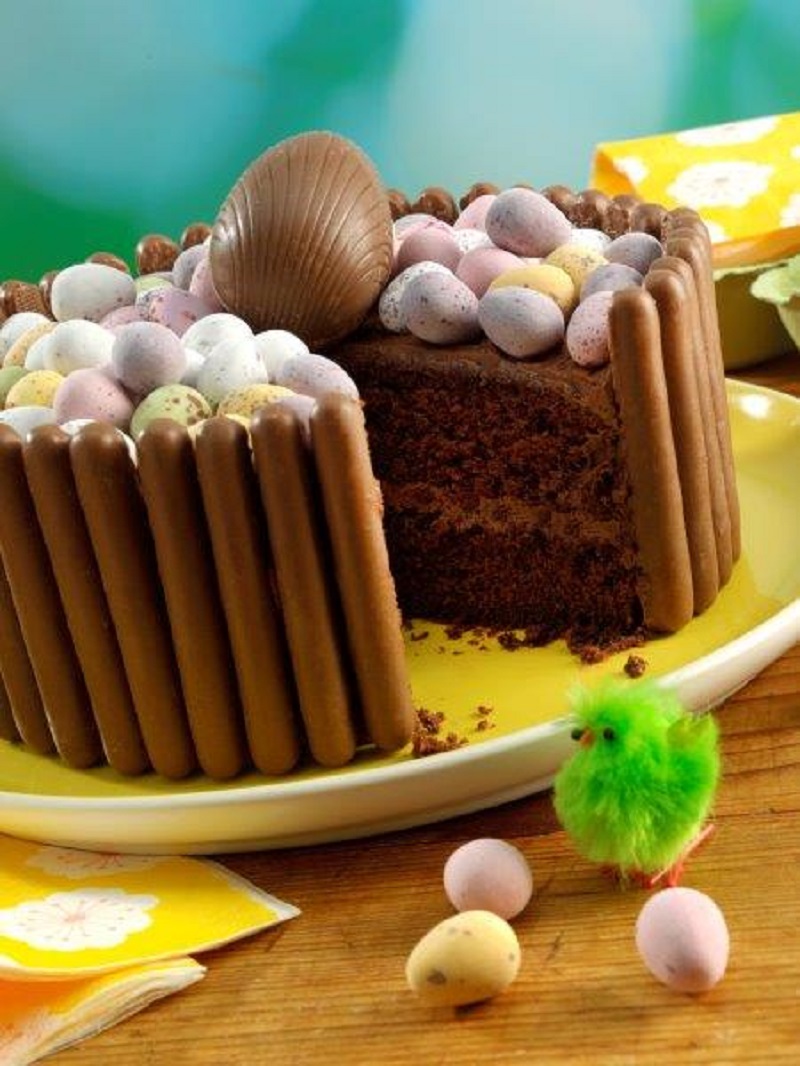 One of Britain's favourite cake mix brands, Green's, has launched this month its new Chocolate Egg Cake Kit, priced at £1.95. This perfect Easter cake will be supported by an integrated PR and social media campaign designed to encourage consumers to purchase these easy to make mixes. In addition, Green's will also be running a social media competition.
Bakers will have to submit their best Easter cake on Green's Facebook page or on Instagram or Twitter using the hashtag #GreensEasterBakes. Three entrants will then be chosen to receive a basket of Green's goodies, including the new Easter mix. The competition will run from 10am 19th of March until midnight on 1st of April 2018.
The Chocolate Egg Cake Kit is fun and easy to bake and it saves customers from the mess created when baking. All they have to do is add two medium size eggs to create the cake and 125g of butter and water for the frosting mix. To decorate the cake, bakers can use chocolate eggs or create their own personalised design.
"We are delighted to be launching our new Chocolate Egg Cake Kit. We have tested and tasted a variety of ingredients and believe that our customers will be able to bake the most sumptuous Easter treats in their own home with our new kit. Our versatile mixes provide the tools to bake something truly magnificent and we have created a strong marketing package to support our Easter launch and encourage consumer purchase," said Green's spokesperson, Rob Allardyce.
Green's inspires bakers of all ages from all over the world to bake delicious desserts using its mixes made with natural ingredients and no artificial colouring's. Made with care at its facility in Yorkshire, Green's easy- to-use mixes guarantee baking perfection every time, and ensure fun for friends and family.