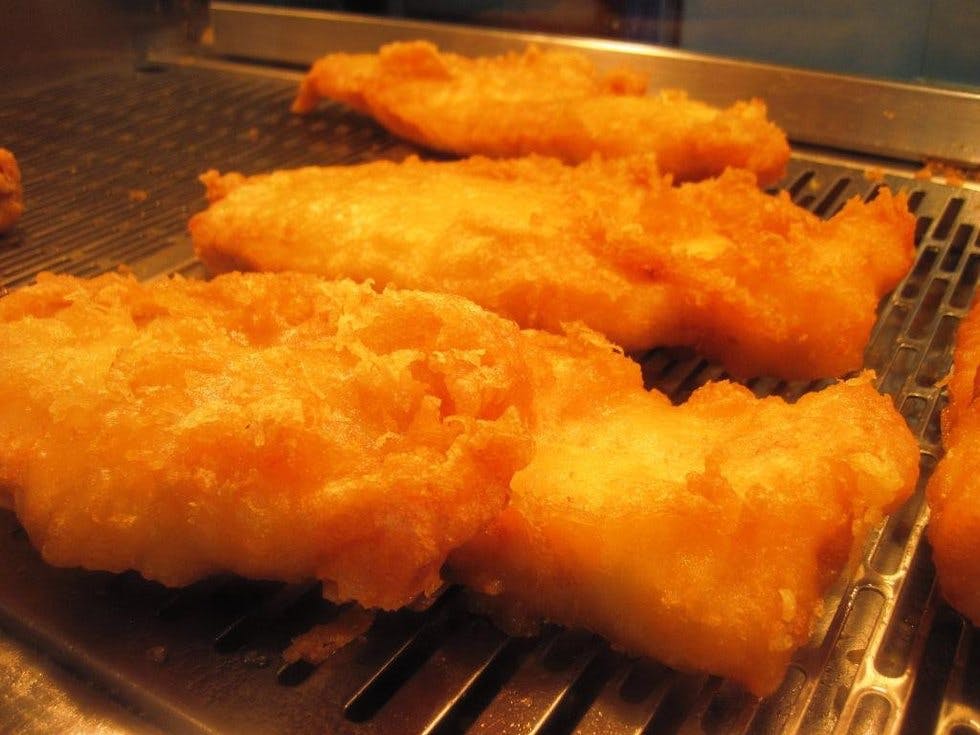 There's been a huge increase in public awareness lately when it comes to environmental concerns. In particular, plastic waste and food waste are both troubling topics. The hospitality industry, by its very nature, produces a large amount of both — and now, customers want to see food businesses do more to lower their waste total.
As a whole, the food and hospitality industry generates over 2 million tonnes of waste every year. Of this:
 Restaurants contribute 22% of the industry's food waste
 Pubs contribute 19% of the industry's food waste
 Hotels contribute 9% of the industry's food waste
 Quick service restaurants contribute 8.3% of the industry's food waste
The remainder comes from staff catering (2%), leisure (7%), services (3%), healthcare (13%), and education (13%).
As one of Britain's most beloved takeaway options, what can fish and chip shops do to help combat the problem? After all, one of the key areas suffering the effects of poor waste management is our oceans, and what's a fish and chip shop without fish? If we're cooking it, we have a responsibility to protect it at its source.
Tip #1: Portions
Studies show that a massive 382 million portions of fish and chips are eaten every year in the UK. But perhaps it would be more accurate to say 382 million portions of fish and chips are ordered every year in the UK — because a lot of it heads to the bin, particularly the chips!
What's more, portion sizes have increased year on year since 2015. A serving of fish and chips has increased across all areas, including seafood restaurants, but fish and chip shops have seen portion sizes balloon by 12.2% between 2016 and 2017. Chips in particular don't keep well, and even the seagulls will only steal so many out of the bins! In fact, 44% of consumers said that chip portions are far too much for them to eat.
The recommended portion size for a medium fish and chips meal is between 170g and 284g. But the average potion is coming in at 450g! People aren't just throwing leftover chips away because they are full; people are also a lot more health conscious and might want less chips with their meal in order to cut calories. Reducing the size of a regular meal will help, as well as offering more in the way of portion sizes — an extra small portion could be perfect for children, but also for people counting calories or on a short lunch break.
And, like everything these days, there's even a hashtag for this idea. The Frozen at Sea Fillets Association (FASFA) launched the "Don't Be A #ChippyChucker" campaign in order to reduce the amount of perfectly good food being thrown away by fish and chip shops. Your customers will benefit from the wider range of portion sizes, and you will see improvements in your waste management as well as your margin. You can download a free kit for the promotion here; the kit contains social media graphics, posters, and more information about portion sizes.
Tip #2: Cook to order
If possible, cooking to order is a great way to reduce waste. In fact, it is a tactic used by The William Walton takeaway in Forest Gate, a fish and chip shop who aim to be the most environmentally-friendly chip shop in the UK.
Cooking to order might be a little more work, but it's worth it. Not only will the meal taste better for having been freshly fried, but you'll not run the risk of unsold cooked fish or piles of chips. Your stocks of fish and potatoes can be stored, but portions of already-cooked food can't, really. It's a simple solution, but effective.
Tip #3: So local, we grew them
Locally sourced produce is always well-loved by the community, as people want to support their local economy. However, if you're lucky enough to have a little green space with your shop, you could make use of it as a benefit for your customers. Perhaps grow your own potatoes for your chips, or peas for your mushy peas. Or, if space is very limited, could you grow a few basic herbs to include in your cooking?
Tip #4: Look at your packaging
Reducing your food waste is great, but general waste is also a huge problem, particularly for the fish industry. There's so much plastic in our oceans and it's getting into the food chain — hardly surprising, when there's an island of rubbish floating in the sea that's 600,000 square miles! For perspective, that's three times bigger than France. And France is three times bigger than the UK.
All that rubbish is going into our fishes' habitat and they're being injured, strangled, and eating plastic particles. Obviously, as fish fryers, this isn't good news, and certainly we don't want to be contributing to the problem.
If you're using plastic packaging in your shop, you might want to look at biodegradable alternatives. The William Walton has the following suggestions:
 Polystyrene trays → switch for → cardboard trays and paper/newspaper wraps
 Plastic bags → switch for → paper bags
 Plastic forks → switch for → wooden forks
 Plastic pots (for mushy peas and condiments) → switch for → biodegradable pots
Will you be adapting any of these tips into your shop? Remember, even if you have waste that can't be reused or prevented, there are still steps you can take to manage it responsibly. Instead of letting it head to the landfill, speak to a professional waste management service, such as 8-yard skip experts Reconomy, in regards to directing your general waste away from the landfills and towards recycling stations. Let's keep our waste out of the oceans to keep the fish flourishing!
Sources:
https://enjoyfishandchips.co.uk/
https://skyoceanrescue.com/about-sky-ocean-rescue/about-the-campaign/
http://www.betterwholesaling.com/reduce-food-waste/
https://www.leicestermercury.co.uk/news/local-news/how-fish-chip-shop-anstey-1037026
https://www.hulldailymail.co.uk/whats-on/food-drink/two-hull-chippies-only-want-1876952