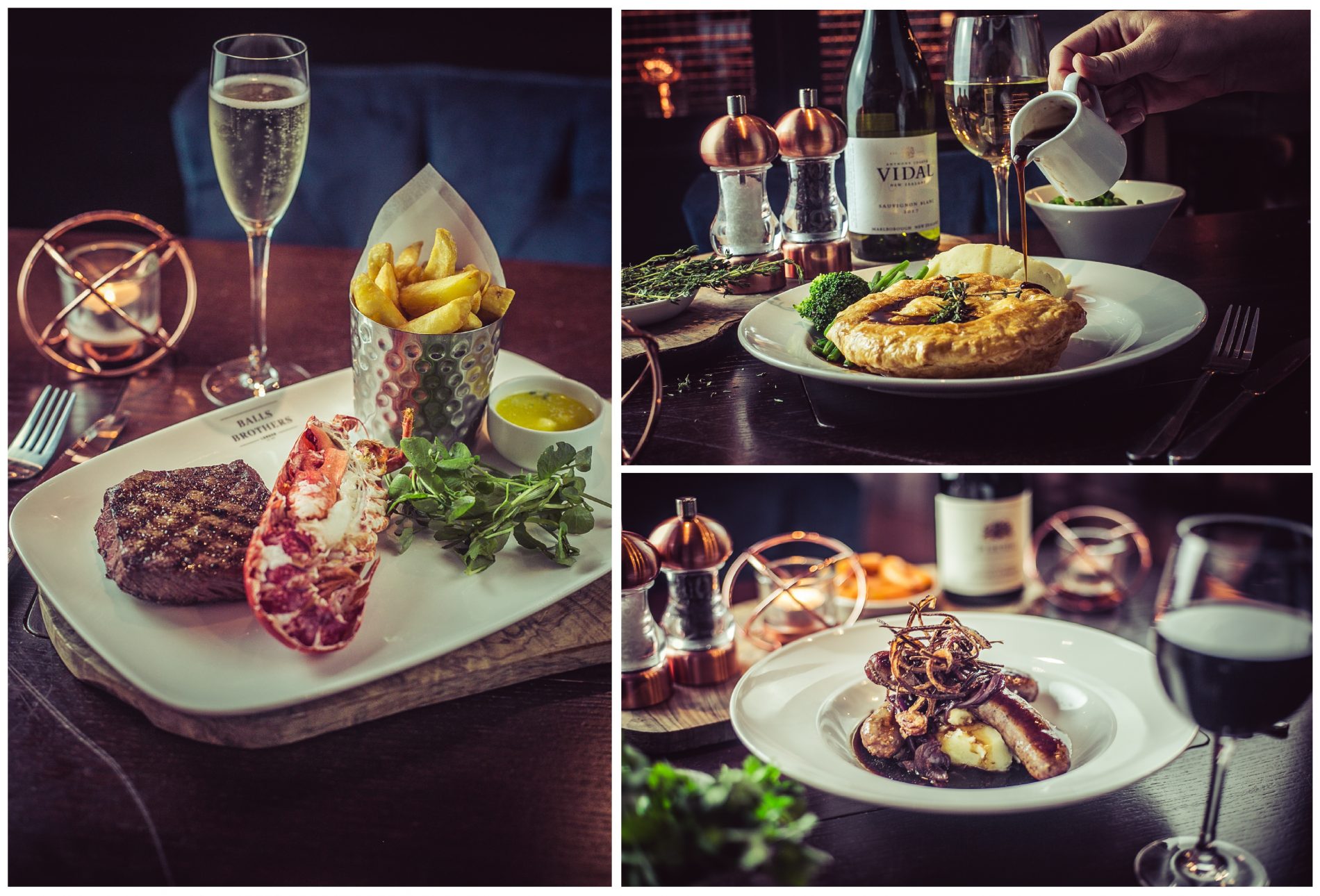 The leading bar and restaurant operator Balls Brothers has introduced a new wine list and a number of stunning new dishes. The new season also sees the return of its celebrated gin masterclasses and a brand new range of food and drink packages.
A carefully curated wine list still remains at the heart of the Balls Brothers and to reflect modern tastes, customers can choose from a wide selection including organic and vegan wines. Two new whisky cocktails have also made the grade: a Raspberry and Mint Smash; as well as a new Brother's Old Fashioned, with Woodford Reserve, maraschino syrup and orange bitters, garnished with an orange wheel.
Further seasonal dishes has also been introduced, including an aromatic slow-roast pork belly from renowned butcher partner The Ginger Pig, as well as rotating daily specials including Lobster and Flat Iron Ginger Pig on Fridays', a mouth-wateringly good start to the weekend. Inspired by the feedback the operator received via its award-winning customer dashboard, new vegetarian dishes have been added including a Butternut Squash and Chestnut Risotto, and Roasted Fennel and Cauliflower Steak.
"We are very excited to launch this new era of Balls Brothers to our customers. Their loyalty and direct feedback has inspired positive change across the estate. Our customers can continue to expect the very best quality in all products served at Balls Brothers, alongside new flavours and continued creativity among dish presentation. We're pleased to see all of our hard work come to fruition and hope our customers love the new additions as much as we do. What a way to end a fantastic year at Balls Brothers," said Simon Gaske, Customer Experience Director of Balls Brothers.
To complement the new menus, a pre-order option for corporate bookings is now available. All venues are ideally placed to provide that last minute meeting room, offering various options for those needing to grab lunch over a small get-together or host larger gatherings with day delegate packages and venue hire.
To close the year, the team is relaunching the Balls Brothers celebrated gin masterclasses. Gin lovers have the choice of a tasting experience of Balls Brothers' best-loved gins or a gin infusion class.