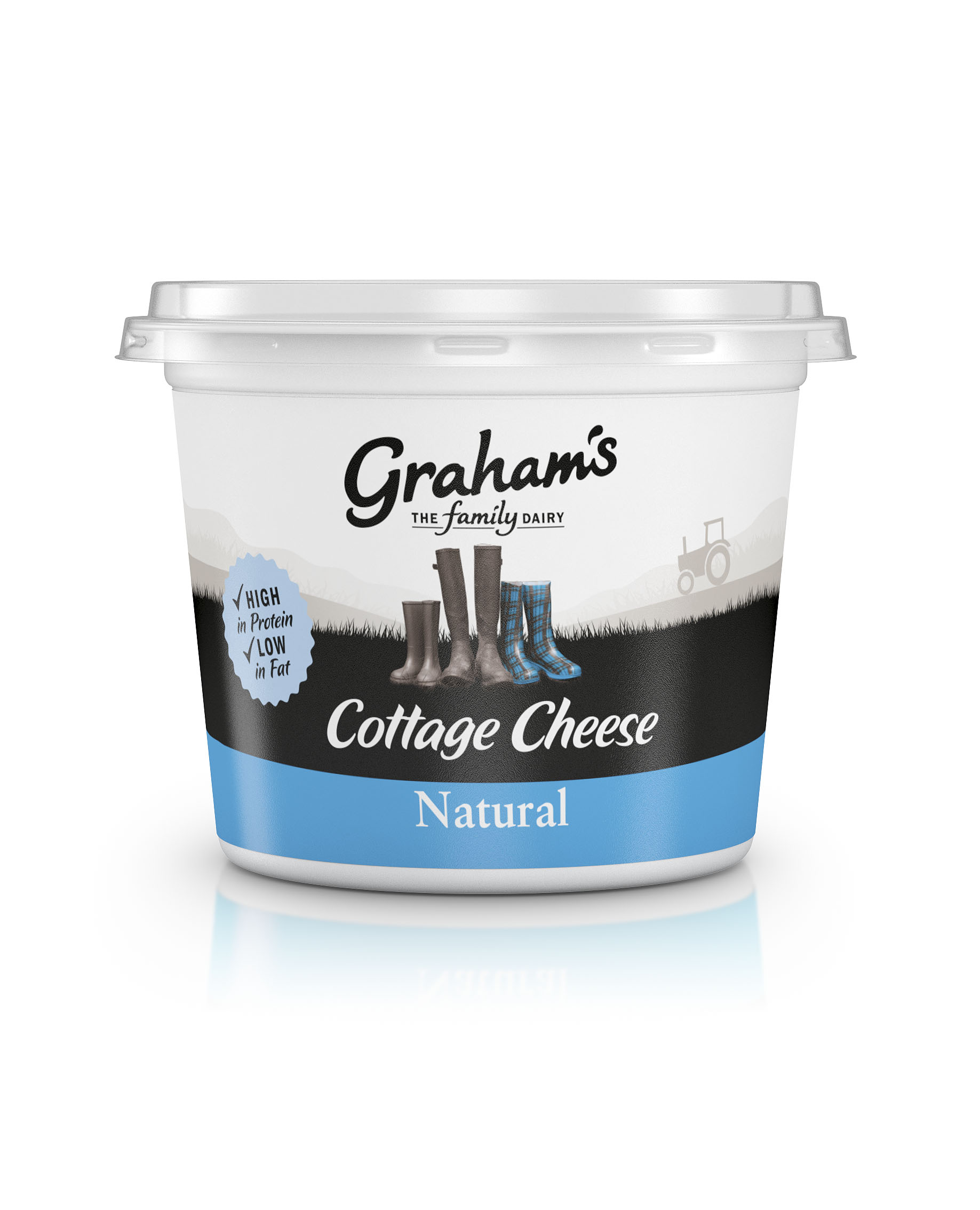 Graham's the Family Dairy has received the Great Taste award for its cottage cheese, which was described by judges as "fresh, appealing and thoroughly enjoyable". The product is one of 4,653 Great Taste awards that were won this year, but the only one for cottage cheese.
Touted as the new superfood, cottage cheese is experiencing an extraordinary upsurge in interest thanks to being low in calories, high in protein and a good source of potassium. Graham's launched its first cottage cheese in 2017.
"Cottage cheese is a bit of an unsung hero. Everyone knows about it but maybe not that it's low in sugar, carbs and fat but packed with protein and potassium," said  Robert Graham, Managing Director of Graham's the Family Dairy.
"Over the last few years we've been asked more and more if we would produce a cottage cheese and made our first one last year. It's incredible that just a year after launching it we've won such a prestigious award. Cottage cheese sits alongside our ever-expanding family of products all of which are naturally nutritious. It's a perfect example of how dairy is full of what you need for a healthy, balanced diet," he added.
Along with its award for its cottage cheese, Graham's also picked up 2018 Great Taste prizes for its Gold Top Jersey Double Cream and Organic Slightly Salted Spreadable Butter. The accolade lasts for two years and add to the company's 2017 awards for Organic Slightly Salted Butter, Unsalted Butter, Gold Top and Gold Smooth milks and Vanilla Quark.
Great Taste celebrates the very best in food and drink and is widely acknowledged as the most respected food accreditation scheme for artisan and speciality food producers. This year, 500 judges – from chefs to food writers – blind tested 12,634 products and announced the winners on the 1st of August.