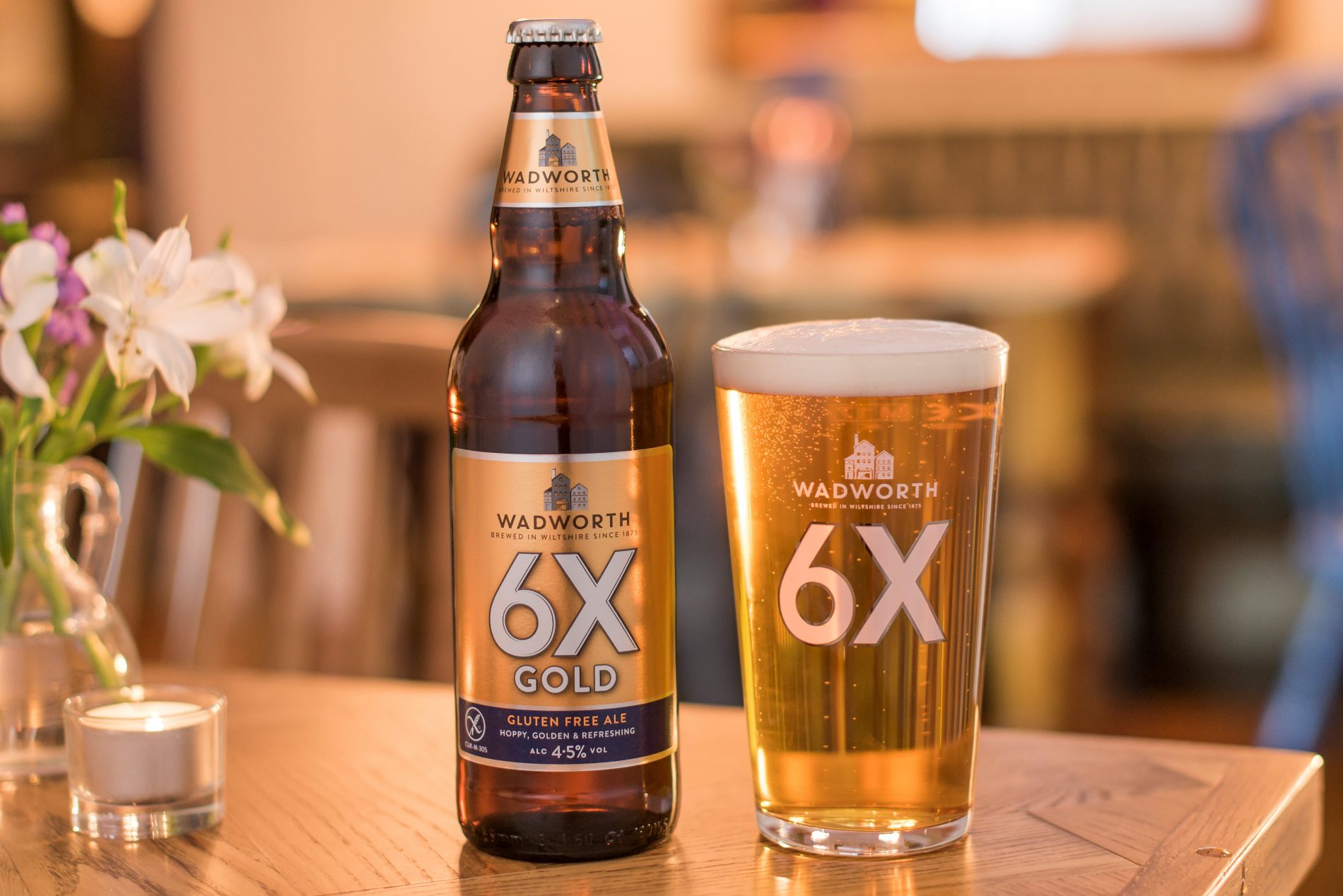 Wadworth, the independent family brewer and regional pub operator from Wiltshire has won a silver medal at the International Brewing Awards for its golden gluten free ale, 6X Gold.  The beer was recognised in the International Brewing & Cider Awards in the International Speciality Beer Competition Class 6 Judge's Choice category for Gluten Free.
6X Gold is a hoppy and refreshing ale with sweet malt and spicy notes on the palate and a zesty citrus aroma.  It is well known for its gluten free credentials and last year also became a vegan beer.
"6X Gold is becoming a well- recognised great beer across the board whether you are gluten free or a fan of real ale.  As a family brewer we are delighted that it has been recognised by such an established international beer authority," said CEO for Wadworth, Chris Welham, about the medal.
The competition – attracting entries from 200+ breweries and cider mills from around world – was judged by an international panel of 50 judges.  Over 1000 beers and ciders from 50 countries were submitted for judging, which took place over an intensive three-day period.  An International Brewing & Cider Awards medal is considered among the industry's most coveted awards.
"It brings me great pleasure to announce the medal winners, and no small measure of pride to be involved in our fantastic industry. These awards are a bastion of excellence, and we are always sincerely impressed by the talent of the medal winners. With each round of awards, the standards are pushed ever higher. Competition is fierce, and receiving a medal is an achievement to be truly proud of. My congratulations to all," commented Ruth Evans MBE, Director of Brewing Technology Services.
This award joins others in the trophy cabinet at Wadworth as 6X Gold was also awarded a Bronze award from the International Beer Challenge in 2017 in their 'Speciality Beer' category and its flagship beer 6X won a gold in 2017 and a silver in 2018 at the World Beer Awards and a further bronze medal in the 'Ale' category in the International Beer Challenge in 2017.
The family brewers create a range of beers including its original ale 6X, and a selection of seasonal ales including Dirty Rucker for the Six Nations tournament, George and the Dragon and the rum infused Swordfish.