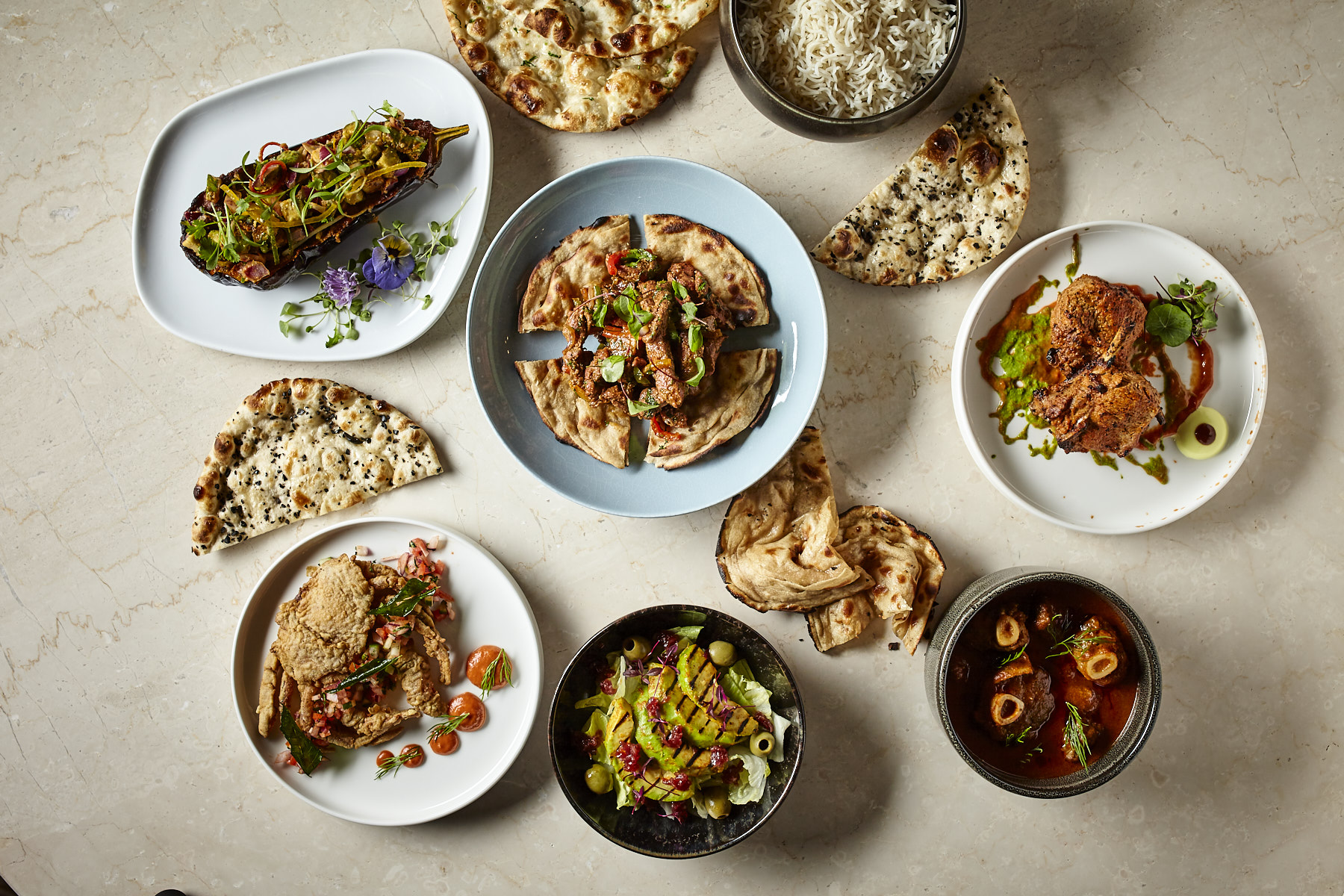 Michelin-starred chef Peter Joseph will share the cooking skills taught to him by his mother with two culinary Mother's Day Masterclasses at his debut restaurant Kahani.
Just 20 lucky people will have the opportunity to join the respected chef, who is quickly gaining a reputation within the culinary world for his game-changing approach to Indian cuisine,  on Saturday, March 30 at the Chelsea-based restaurant.
Held ahead of Mother's Day on Sunday, March 31, this culinary masterclass with Peter Joseph is the ultimate Mother's Day gift. The menu has been inspired by dishes Peter Josephlearnt from his own mother, honed to perfection and peppered with his unique, famed spice combinations.
"Much of the food at Kahanihas been influenced by the dishes of my childhood in India and memories of my mother cooking for the family with love. I wanted to share the same, emotive cooking with diners at Kahani, which is why I have decided to create this special Mother's Day experience. I'm keen for familial generations to bond over a shared love of good food. It's an opportunity to create memories which will last a lifetime," said Peter Joseph, Kahani Head Chef and founder.
Guests will learn how to prepare a selection of dishes from the three-course menu including masala grilled avocado,  sumptuous robata grilled sea bass and fluffy mushroom naan. Visitors will also eat the prepared dishes and have the opportunity to bring along friends and family to join the meal.
For those who would prefer to be cooked for, Kahani will be opening its doors on Mothering Sunday and serving a special three-course Mother's Day menu for one day only.
Kahani, which means 'story' in Hindi, is the debut restaurant of Michelin-starred chef Peter Joseph. Challenging the common misconception that Indian cuisine consists of heavy, oppressive sauces, Peter is bringing innovation back into the kitchen with an emphasis on light dishes, grilled meats, fish and vegetables from the robata grill and tandoor.
Tickets for the Mother's Day Masterclass are priced at £100 per person, and participants are welcome to invite friends and family to join them for the resulting meal at an additional £36 a head or £16 a head for under 12s. Each guest will also receive a signed recipe card from Peter Joseph. The two masterclasses will run on Saturday, March 30 from 10am and 3pm.
The Mother's Day set menu is priced at £42 a head and is available at the restaurant on Sunday, March 31, from midday until 8pm.