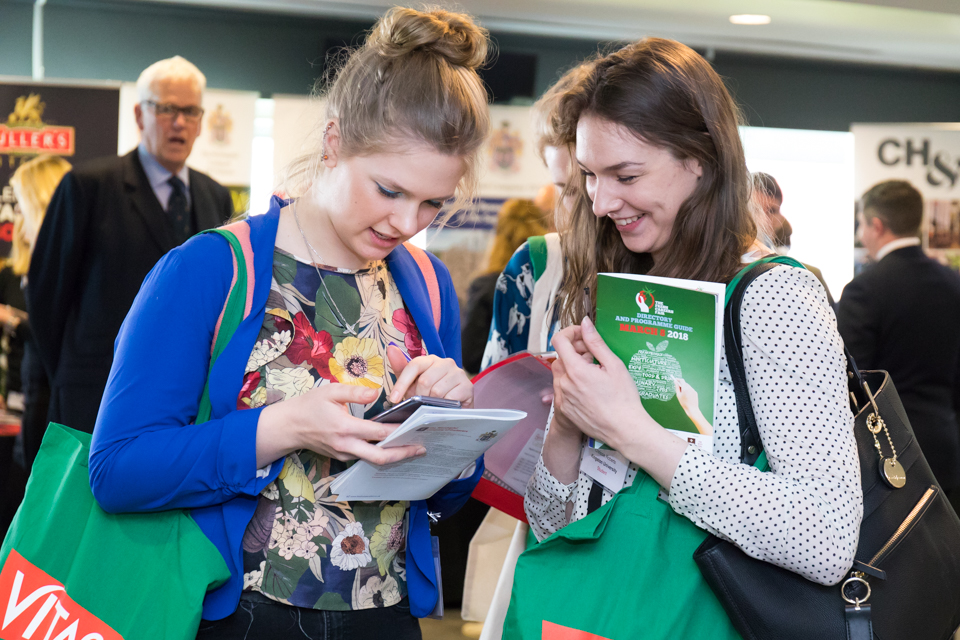 A number of high-profile and longstanding companies from the produce, foodservice, retail and hospitality sectors from across the UK and the world have signed up to participate at next month's The Fresh Careers Fair – the annual UK event that connects new talent with leading industry employers.
Organisations include: retailers such as Lidl; foodservice operators and contract caterers including BaxterStorey and Searcys; fruit and vegetable producers and exporters, including: AC Goatham, Berry Gardens, BerryWorld and Richard Hochfeld; hotel groups like Quinta do Lago; pub and restaurant chains including: Greene & King, Loch Fyne and Hakkasan; and recruitment agencies such as Angel, MorePeople and Henderson Brown.
Taking part as exhibitors, mentors and sponsors, these organisations are set to take full advantage of the event's platform on March 13, 2019, to meet face-to-face with the best of the next generation of skilled jobseekers in order to showcase their life-long career opportunities.
"This is a fantastic line-up of support from companies who span the breadth of the fresh food and drink industry in the
UK and beyond. But opportunities still remain for any company large or small wishing to join these brands to get noticed and find new talent! You can still snap up one of the last exhibition and/or sponsorship packages that will enable you as employers to promote your brand, shout about the life-long careers you can offer, and raise awareness of the enviable benefits the fresh food and drink sector can provide," explained Hannah Gorvin, Chief Marketing Officer for The Fresh Careers Fair.
Free to attend for high-calibre college students, university undergraduates, graduates, jobseekers and career changers of all disciplines, The Fresh Careers Fair is the exclusive recruitment fair for the fresh produce, retail, foodservice and hospitality sectors.
During the course of the day, these skilled newcomers interested in a fresh food and drink career have the chance to meet face-to-face with exhibiting top-brand employers looking to recruit new talent. Employers who take an exhibition stand will be able to promote their part-time, full-time, temporary and permanent positions in the food and drink sector, including national and international roles, as well as work experience and placements, plus graduate schemes, internships and apprenticeships.
Introductions to exhibiting companies will be provided to attendees by a group of food and drink industry experts, who have been hand-picked by the organisers. These mentors will also offer attendees free guidance and inspirational feedback on their career goals.
In addition, exhibiting employers can select from a range of bespoke sponsorship packages to further promote their brand to those interested in a career in the fresh food and drink industry, such as putting your name to the attendee bag, event directory, wi-fi, or photo booth. Other benefits include: a complimentary listing in The Fresh Careers Fair Event Directory with your company profile and contact details, your logo added to The Fresh Careers Fair website, plus your logo featured on show signage.
The fourth edition of The Fresh Careers Fair takes place on March 13, 2019, at London's stylish Business Design Centre – a new location with a larger venue designed to accommodate the growing demand to attend and exhibit.