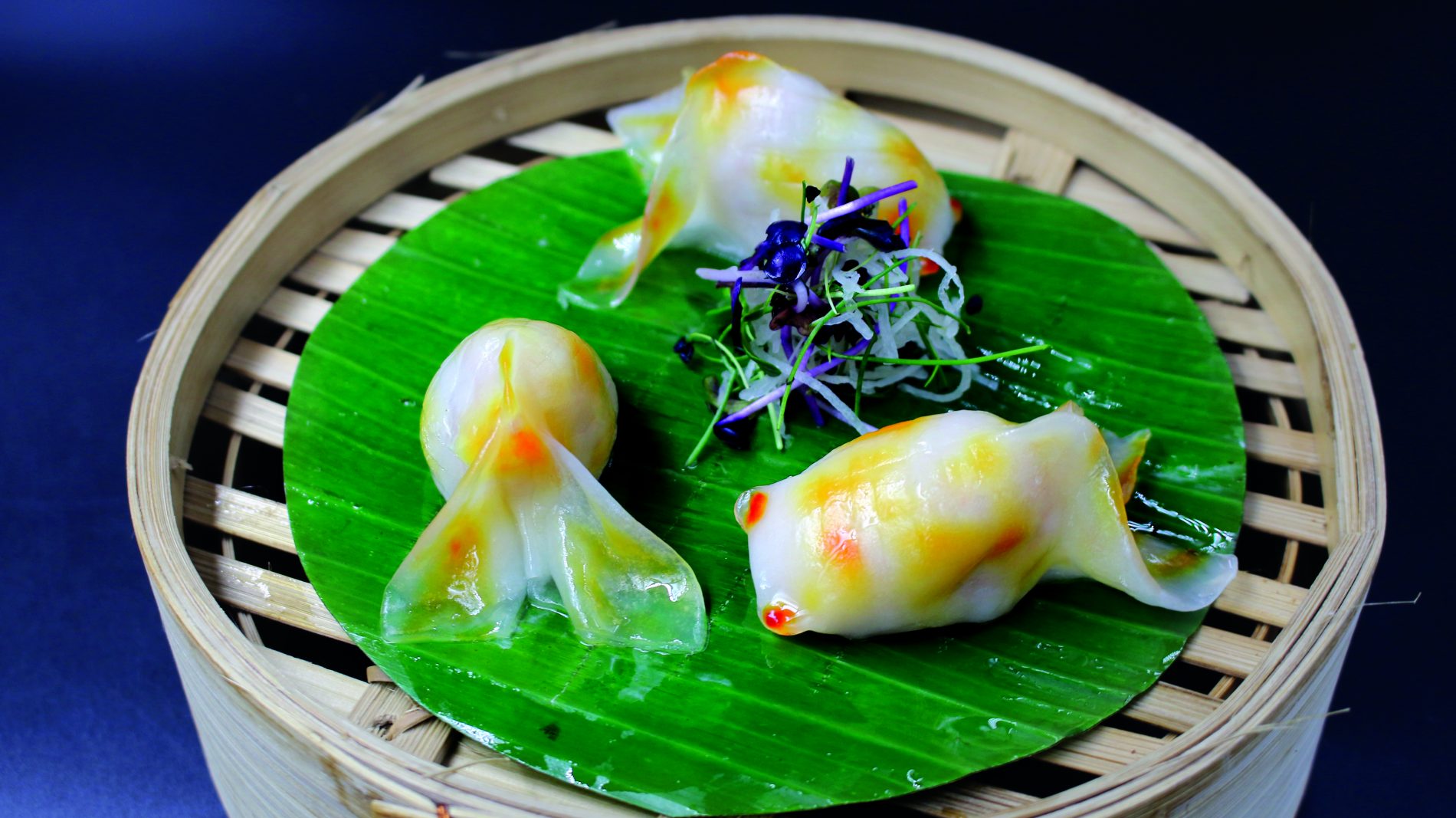 Ping Pan-Asian in Selfridges Foodhall is delighted to be celebrating their first Chinese New Year by giving customers the opportunity to take home Goldfish Dumplings to welcome the Year of the Pig in 2019. The delicatessen will honour the New Year tradition of eating food with symbolic significance by serving the traditional dish, said to bring good luck and great prosperity, to diners so they to partake in their very own Chinese New Year celebrations at home for a positive start to the year.
Hand-made Goldfish Dumplings filled with shrimp will be on offer at Ping Pan-Asian to symbolise wealth and fortune for the coming New Year. According to legend, the number of dumplings eaten at New Year represents the amount of money one will have in the coming year. The Goldfish shape of the dumplings corresponds to wealth as fish has a Chinese pronunciation of 'Yu', which means surplus and fortune and a popular Chinese New Year symbol is of a child holding a large Goldfish and a Lotus flower, signifying abundance of gold and harmony.
"I'm delighted to be celebrating Chinese New Year for the first time at Ping Pan-Asian and share one of my favourite childhood dishes with guests at Selfridges. Chinese New Year is such a special celebration for my family, and across Malaysia. I used to eat my weight in dumplings as child so that I would have enough pocket money to last the year! I'm thrilled to have the opportunity to give guests the chance to share the occasion with their own loved ones with our fantastic Goldfish Dumplings at Ping Pan-Asian to wish them good luck and prosperity to see in the New Year," said Ping.
Goldfish Dumplings will be on the menu at Ping Pan-Asian during the Chinese New Year period for a limited time from January 31st until February 7th. Pre-packed Gold Fish Dumplings are available at the delicatessen in Selfridges Foodhall for takeaway and will also be available ready-to-eat at Ping Pan-Asian's outlet in Selfridges Kitchen on the fourth floor. Goldfish Dumplings will be priced at £7.50 for three pieces in Selfridges Kitchen and £1.60 per piece at the delicatessen in Selfridges Foodhall.