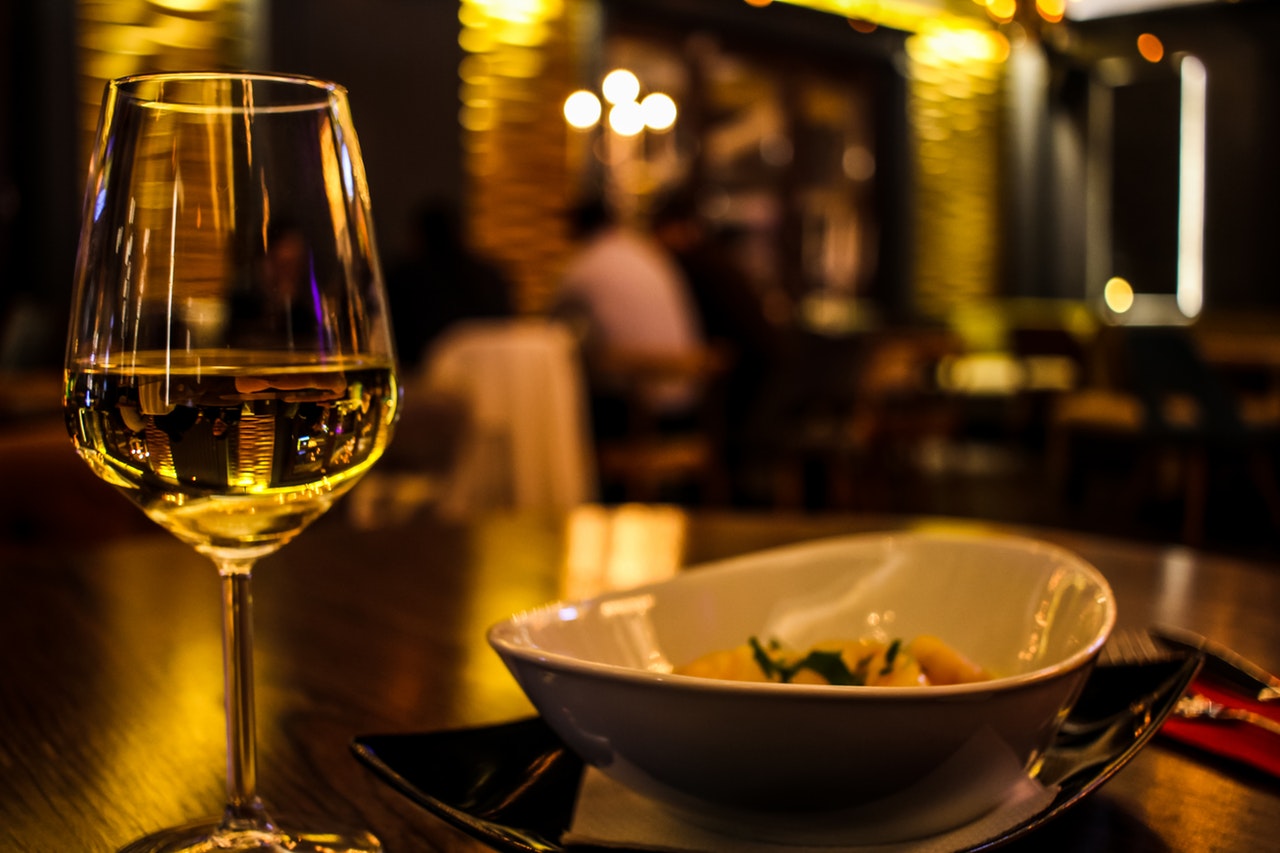 As the days get longer and the weather improves, we're usually looking for cool, refreshing flavors to offset the warmth outside. Whether it's humans adapting to nature or vice versa, we tend to gravitate towards food which grows best in the weather conditions of a given season, which is known as seasonal eating.
During the warmer months, we're keen to eat al fresco, with dishes including fresh fish, barbecued meats, and ice cream proving most popular. The bursts of salt, sugar, and fat these foods offer makes them easy to accompany with the right bottle of wine to bring out previously hidden depths and flavours, arguably providing easier pairings than at any other time of the year. Here are three of our perfect matches.
Beaujolais and salmon dishes
Wine expert Karen MacNeil's take on Beaujolais is regularly cited as the definitive description of this legendary Burgundy variant, calling it "the only white wine that happens to be red". It has the reputation of a particularly delicate red wine and, as food journalist Fiona Beckett notes, it is often paired with snackier French foods like patés or cheeses. However, with wine brokers pricing the finest bottles from its ten primary Crus at no less than £75, you'd be forgiven for wanting to match it to something a little more substantial this summer.
If you fancy opening a bottle of Beaujolais to celebrate the weather getting warmer, pick up some salmon to grill alongside it. While fish is traditionally served with white wine, Beaujolais works particularly well with salmon thanks to the low tannin count of the grapes in the region. This causes the wine to taste less bitter than many heartier reds, providing an excellent accompaniment to a richer fish.
Malbec and barbecued meats
If you're in the mood for something strong to sip as you throw another burger on the grill, look no further than the darkly complex, fruity flavours of a Malbec. Originating in the South of France, it's an extremely versatile wine available in both old and new world varieties, but most commonly known nowadays as an Argentinian grape.
Indeed, serving Malbec with barbecue is very much a traditional Argentinian custom. As the International Wine And Food Society notes, Malbec works particularly well with grilled meats thanks to its "smoky, charcoal scents…seasoned with just a dollop of oak". These flavours match beautifully with the similar smokiness of barbecued meats, as well as most accompanying marinades and sauces.
Pinot Grigio and vanilla ice cream
Of course, summer food isn't all about savoury snacks, and while your dessert preferences may be scoffing strawberries while watching Wimbledon, there's nothing more satisfying in hot weather than a couple of scoops of ice cream. And while wandering up to the ice cream van with a wine glass in hand seems like a strange combination, it's becoming an increasingly popular summertime treat.
Ice cream chain Baskin-Robbins recently released a series of recommended wine pairings to match toits 31 flavors, from Riesling with pralines and cream to rosé with rainbow sherbet. But our choice is the most simple and widely-available: Pinot Grigio and vanilla. The rich dairy texture of the ice cream is complemented perfectly by the crisp fruit notes of the wine, bringing you what is arguably the true taste of summer.