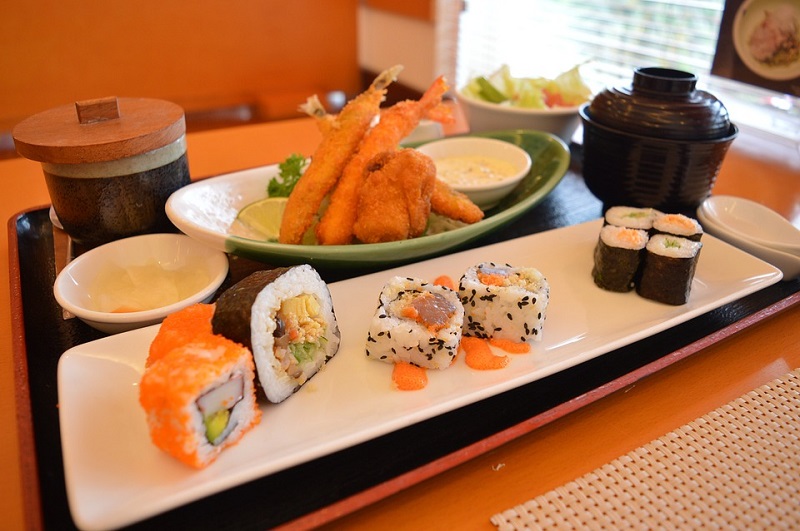 The restaurant group D&D London have revealed that they will be opening a new rooftop restaurant in Leeds. The restaurant chain has a number of restaurants with the majority in London and Leeds, but the company does have four international restaurants. The new rooftop location in Leeds will be the business' third in the City after Crafthouse and Angelica. Issho will be opening on the 21st of June and will be located on top of the luxury Victoria Gate shopping area.
Issho, the rew restaurant for D&D London, will be serving a range of Japanese dishes in a complimenting environment. The name of the restaurant translates to 'together' in English and reflects the combination of high quality Yorkshire produce use to create the authentic menu that has been designed for sharing. The tasteful and polished restaurant space is made up of a rooftop bar, restaurant space and an outdoor terrace for visitor to enjoy the summer sunshine.
The dining space in the restaurant makes the most of a variety of traditionally Japanese materials including charred timber, oak marble style tiling and suspended timber rafts. The design of the restaurant is authentic japanese with a modern twist. The bar will offer a wide range of sake and other Japanese cocktails. Ot is thought that the Kori Bar will become an destination in its own right.
The Executive Chef for Issho is Ben Orpwood, who has utilised his travel experiences around Japan in order to inspire his menu for the new restaurant. Ben Orpwood has previously worked at Zuma and was also involved in the launch oh Sexy Fish in London in 2015. Ben will be an asset to the restaurant and the dishes that have been revealed sound delicious. Available when the restaurant opens includes Wagyu pastrami; Steamed Prawn and salmon gyoza with white soy and mustard and Seared diver scallop with jalapeno and apple to name just a few.