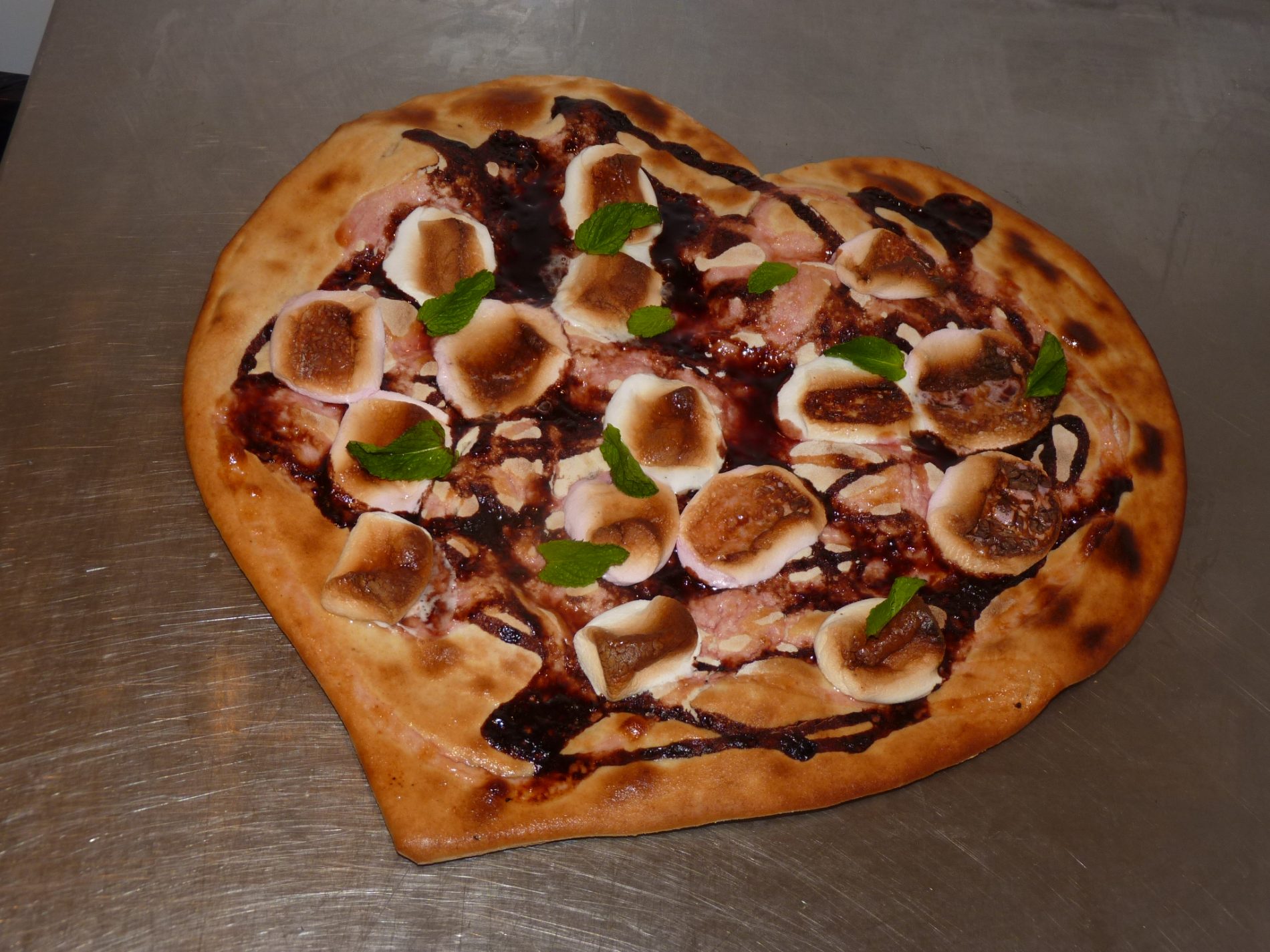 What could be more enjoyable than an authentic, crispy Italian-style pizza loaded with delicious toppings for a special occasion? A heart-shaped pizza for two special occasions, that's what! With National Pizza Day and Valentine's Day fast approaching, COSMO restaurants are getting set to serve heart-meltingly romantic pizzas for six whole days between Sunday 9th February to Friday 14th February.
Famous for offering a mouthwatering array of dishes from across the globe, at COSMO the chefs love nothing better than cooking up a tempting feast to suit every taste bud. Nobody needs an excuse to celebrate pizza, but every year on 9th February National Pizza Day sees the UK pay tribute to the humble, doughy Mediterranean treat that's become our adopted national dish. So COSMO wanted a slice of the action – preferably dripping with sizzling mozzarella and tomato.
Seeing as it's the most romantic time of the year, the team at COSMO thought they'd spread the love and the pizza toppings this Valentine's Day with a hearty celebration dish that's perfect for sharing – or for keeping all to yourself!
The heart-shaped pizzas are being rolled out (and tossed in the air) at 16 of the COSMO restaurants up and down the country for the special six-day period from National Pizza Day (Sunday 9th February) to Valentine's Day (Friday 14th February). Whichever of the three tempting classic varieties you opt for – margarita, pepperoni or vegetable – it will have the same great taste from their wood-fired ovens and an irresistible new shape!