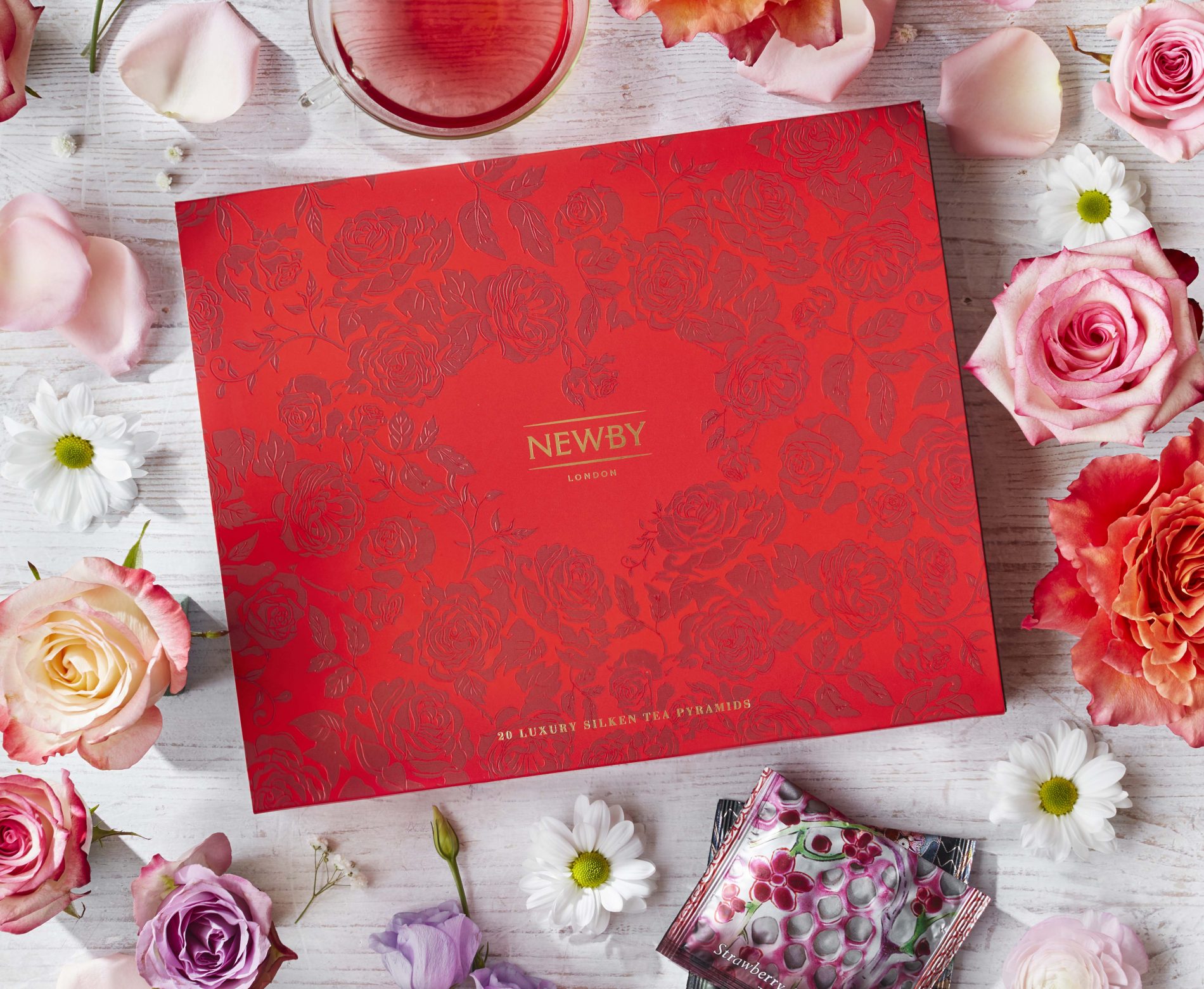 Treat a loved one this Valentine's Day with Newby Teas' luxurious Silken Pyramids Selection Box, With Love Edition. Adorned with beautiful red roses, the With Love Edition is the perfect way to show your adoration this Valentine's Day. A truly heart-warming and original gift, this premium assortment is a tea-lover's dream and perfect for anyone who loves the finer things in life, allowing them to unwind and savour the luxury of Newby Teas.
The contents of the With Love Edition are just as exquisite as its design; each box filled with twenty of Newby's luxury Silken Pyramids, combining the ease of a teabag with the taste of a loose-leaf tea. Individually wrapped in stunning, colourful sachets for freshness, the collection promises every cup they make is a moment worth remembering.
The sublime selection features four premium whole leaf green teas and tisanes that have been expertly curated by Newby Teas for their complementary mix of fresh, sweet and fragrant tastes. Leave your loved one utterly charmed for far longer than Valentine's Day itself, as they work their way through the taste experience of Newby's finest Hunan Green, Rooibos Orange, Jasmine Princess or Strawberry & Mango teas.
Newby Teas' With Love Edition box is priced at £22 and is available to buy via the Newby Teas website, where you can also view the full range of Newby Teas' exquisite gifting products: www.newbyteas.co.uk
Newby Teas is the most awarded international brand in high-end luxury tea. The company is committed to the preservation not only of the character of tea itself, but also its history and culture.