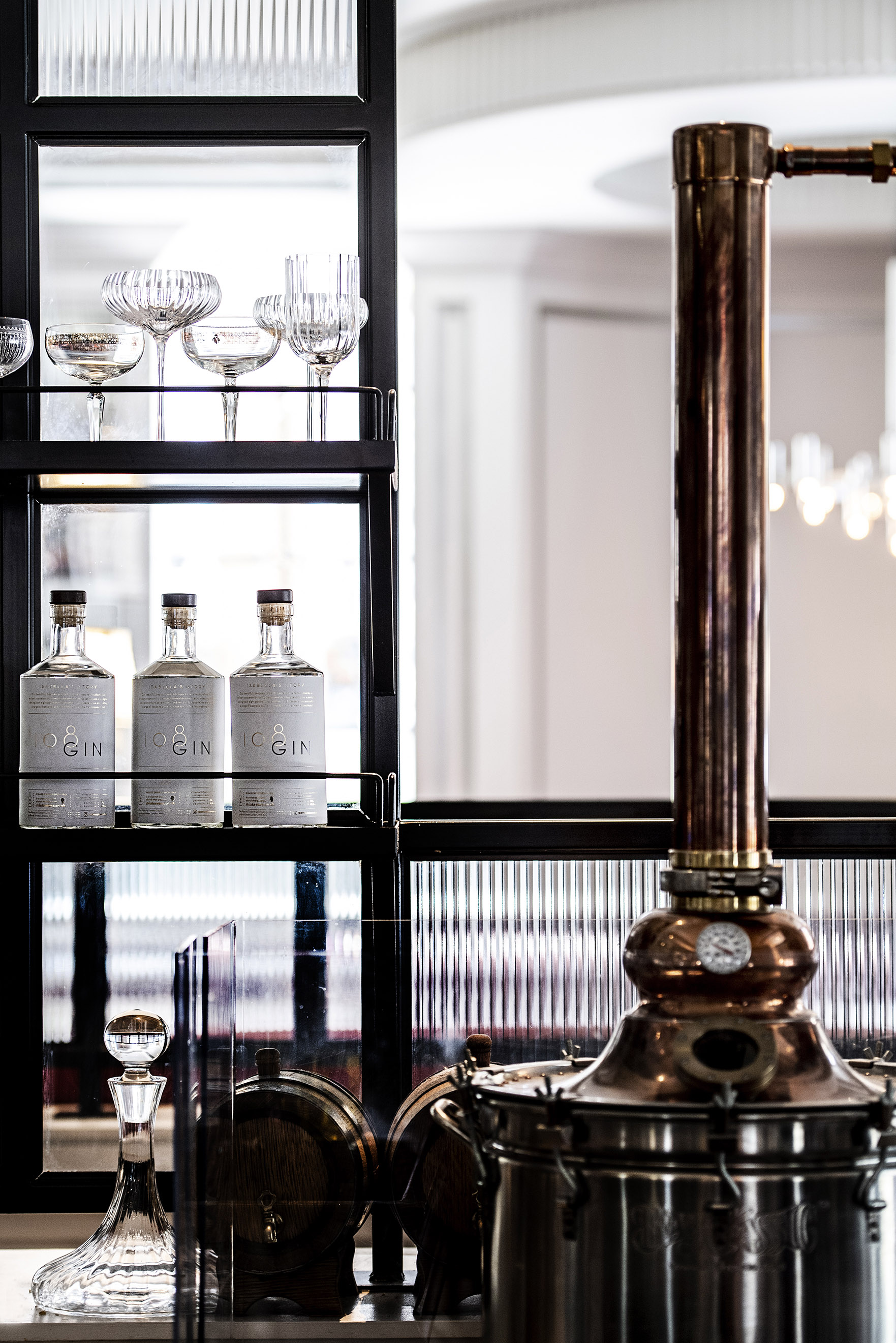 108 Bar in Marylebone is delighted to be offering guests the chance to continue in the party spirit well into the New Year and buck the Dry January trend with the celebration of Ginuary 2019. The Bar have created an exclusive menu of cocktails expertly blended using it's very own 108 Gin, distilled in-house.
The month-long celebration of the spirit will showcase 108 Gin in cocktails including gin classics Tom Collins (108 Gin, lemon juice, sugar syrup, soda water – £11), French 75 (108 Gin, Cointreau, Champagne, lemon juice – £18) and Gimlet (108 Gin, lime juice – £12.50). Also on the menu are favourites Negroni (Campari, Vermouth, 108 Gin – £11) and Gin Martini (Vermouth, 108 Gin, lemon twist – £13.50).
108 Gin's botanicals include Juniper Berries, Sweet Orange Peel, Lemon Peel, Coriander Seeds, Prune, Cardamom, Basil and Angelica Root. Made to perfectly complement Mediterranean Tonic and a slice of orange, the Gin is also available at 108 Bar, priced at £38 per bottle.
Set in the heart of Marylebone, 108 Bar is a sophisticated space, offering the finest cocktails alongside a delicious small plate menu from Executive Chef Russell Ford. Located by 108 Brasserie on the secluded Marylebone Lane, 108 Bar is perfectly situated to offer an escape from the city for an idyllic drinking and dining experience.