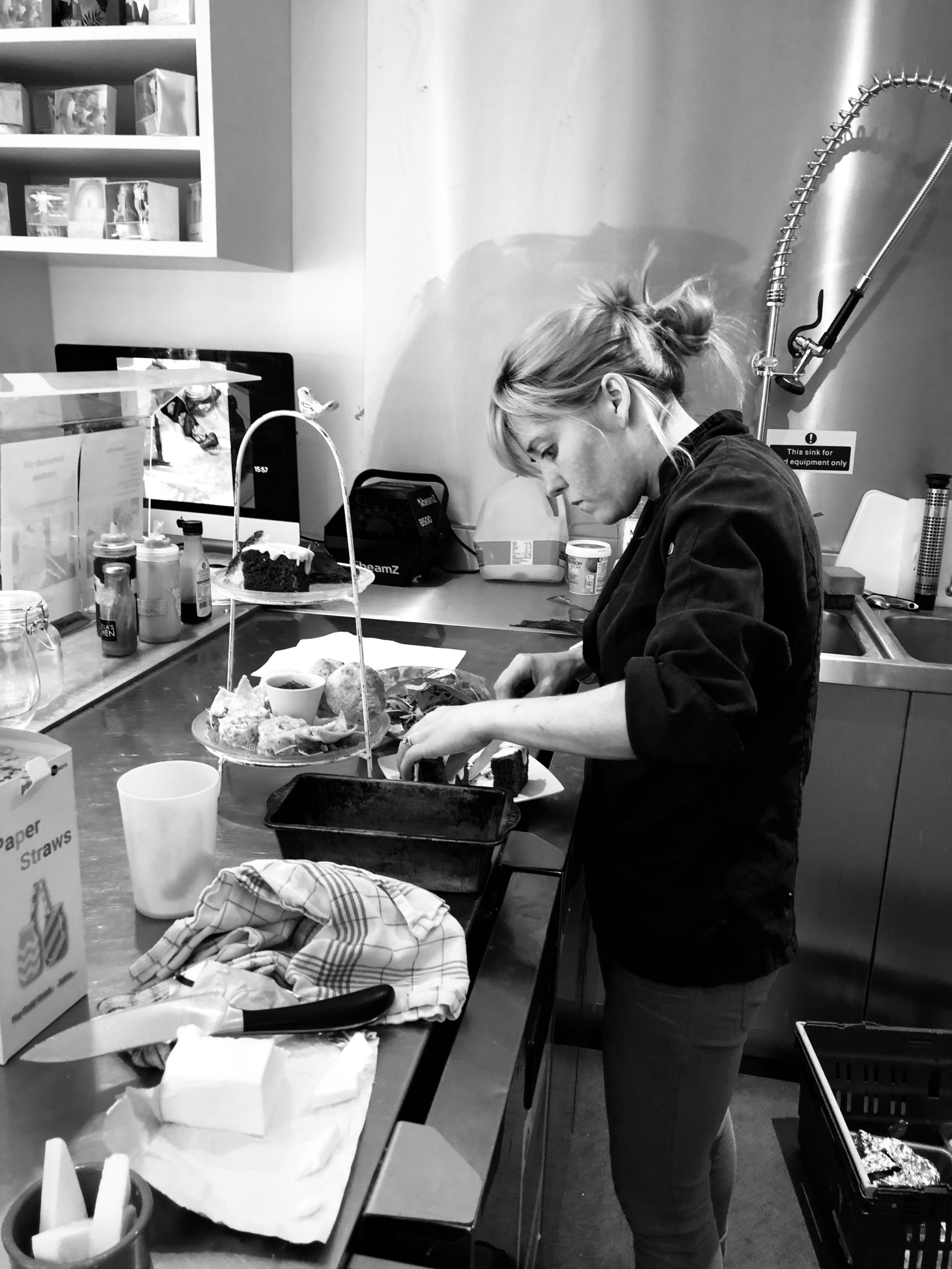 Your wedding is the most special day of your life, and sharing food with your loved ones that looks stunning and tastes amazing is a big part of what makes the occasion so memorable.
Arabella Reeve, professional chef and owner of Arabella Reeve Catering, knows a thing or two about creating wedding food with a 'wow' factor; she and her experienced team have been providing gorgeous food for weddings for over 10 years.
The impeccable quality of their food and service has earned them places as recommended caterer at many of East Anglia's most beautiful and exclusive wedding venues, including Hedingham Castle, Boxted Hall and Kenton Hall Estate.
So what is the secret to creating incredible food for a wedding? "It's vital to have a close relationship with the bride and groom and listen to what they want," says Arabella. "It's their special day and we want them to have a menu that fits their personal tastes and ensures they receive precisely the eating and visual experience they want.
"Clients can choose from our previously-designed menus, or we can create one from scratch with them to add a very personal touch to their wedding. Nothing is too much trouble for us and anything is possible with a bit of imagination. We want to make our client's food dreams come true, but also within their budget, because we understand that weddings can be expensive.
"The bride and groom should never have to worry about the food, they have enough stress. We take care of every aspect of the catering to make sure it runs like clockwork and we aim to exceed their expectations.
"Quality is a huge priority for us — from the food, to presentation and service. We prepare all our food from scratch, so it's very easy to cater for different dietary requirements, and we use only the finest ingredients sourced from local producers."
Whether you want a sit-down hot three course meal, an informal buffet, a BBQ, Mediterranean feast, or something more unusual for your wedding catering, Arabella and her team have the knowledge, flexibility and skill to make it happen.
"Memorable food is often fun, quirky and challenging too," says Arabella. "We have recently done an all-vegan wedding, where we created a mouthwatering menu of canapes, starters, mains and desserts. Next year we are setting up a 'Pimp my Burger and Fries' table for the evening catering."  
What about wedding cakes? "We don't make wedding cakes as such, but part of our business is making cakes and sweet treats as gifts. So, we often make individual cookies, meringues or cup cakes for wedding guests, which is a lovely touch."
The proof, as they say, is in the eating, and Arabella's clients are full of praise. Here are just a few comments from happy brides and grooms:
"We got married at Hedingham Castle on 23 June 2018 and our food was lovingly prepared by Arabella Reeve Catering! It was absolutely delicious and the team were a joy to work with! From the moment we first had correspondence with them to the very end, the team have been so helpful. We had a tasting session beforehand and we just knew the food on the big day would be a treat for all the guests!"
"Arabella made us a delicious beef wellington and slow roasted pork belly for our recent wedding! Everything from the nibbles during the drinks reception to the evening buffet was superb. All our guests commented on how tasty all the food was. Would highly, highly recommend them."