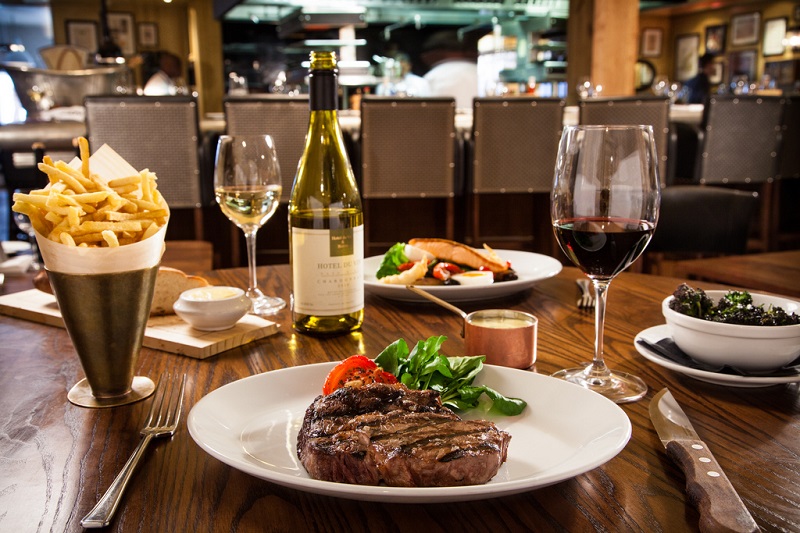 Famous racing location, Ascot Racecourse has confirmed that they will be opening four new Fine Dining restaurants ahead of the Royal Ascot race meeting in 2018. Planned to open will be The Balmoral, The Windsor Forest, The Furlong Restaurant and The Gallery. These new Fine Dining locations at the racecourse will be strong new additions to the 15-strong portfolio of restaurants that are open at the royal meeting. Packages for these restaurants start from £269+VAT, increasing to £2,009+VAT per person for those who really want to make the most of this prestigious experience. The cuisine on offer will range from five course designed menus to all-day food service and interactive dessert stations. These dining locations are varied in offerings and prices to make sure that there is something for everyone to enjoy at this royal occasion.
The new restaurants have been curated following in-depth customer insight and inspiration from fine dining establishments around the world. Royal Ascot takes place from Tuesday 19th to Saturday 23rd June 2018 and promises five days of world-class horse racing uniquely combined with high fashion, pageantry and Fine Dining. The racecourse will be open to more than 300,000 racegoers, who travel from around the world to attend. The event includes a Royal Procession and communal singing around the Bandstand after the last race, making this race meet a memorable experience.
The Windsor Forest will open as one of the most intimate and exclusive Royal Ascot restaurants, located in the Royal Enclosure and seating only 45 guests. The Balmoral is brand new for 2018, and is inspired by Her Majesty's Scottish Estate while celebrating the best of British food including fresh Scottish seafood, Royal Estate beef and locally sourced cheese. The Gallery will offer fine dining in a relaxed social dining environment in the Queen Anne Enclosure. With a private veranda and outside seating area just meters from the track. The former Furlong Club will also be transformed for 2018 into a new Fine Dining restaurant, also in the Queen Anne Enclosure. This transformation will turn the space into a light and airy retreat for guests with expansive viewing deck.