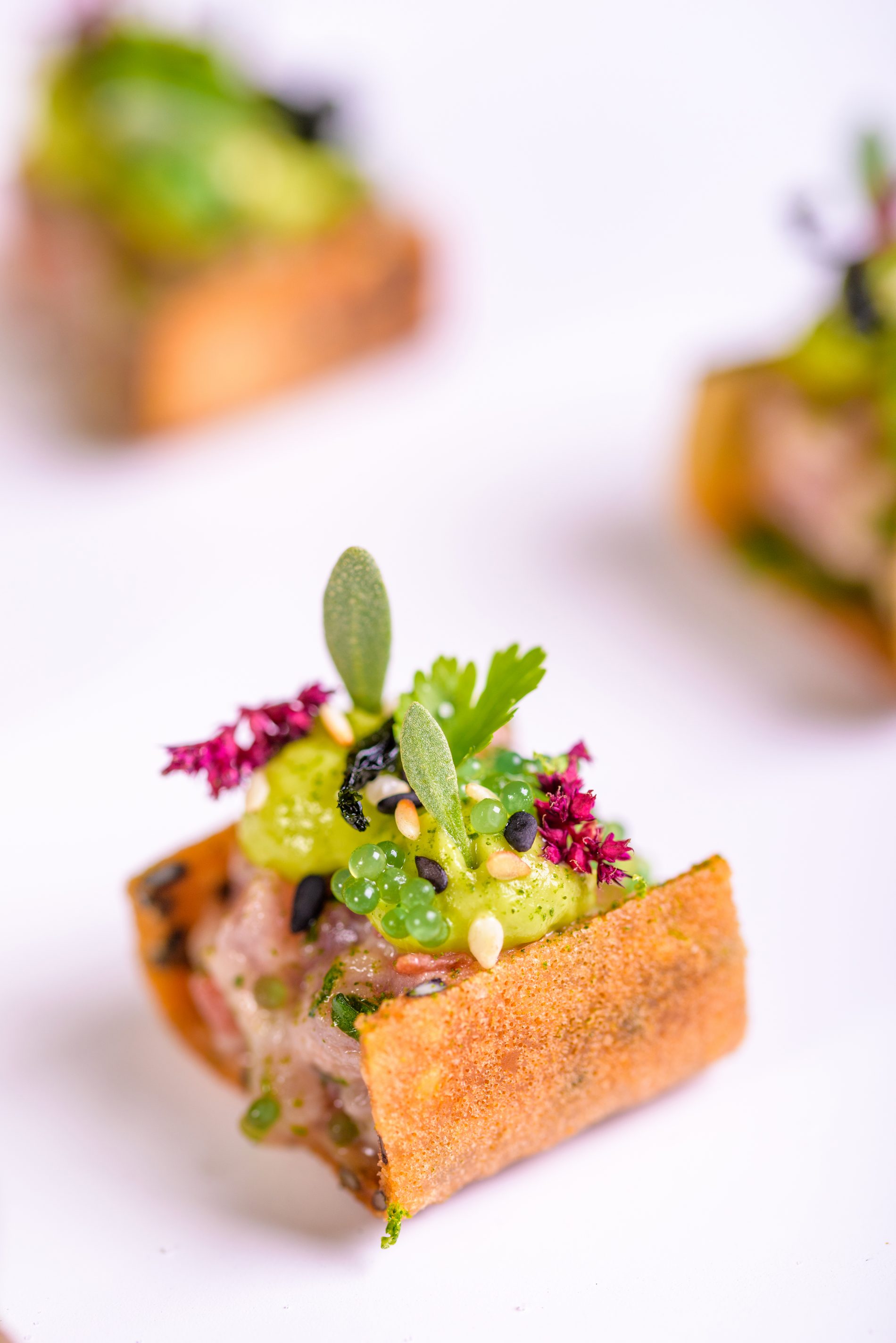 Rocket Food, the family run catering company specialising in luxury events and bespoke catering contracts, is delighted to be announced that it has retained its title of winner of Country Life Magazine's Canapé of the Year Award for a second year.
Winner of the Country Life Magazine's Canapé of the Year 2017 and 2018 competitions, Rocket Food's standout entry, 'The Tuna Sea Garden' is made using Albacore tuna from seafood supplier and Royal warrant holder, James Knight of Mayfair. The creation was masterminded by Henrietta Russell, Head Chef and Alex Drayton, Head of Canapes, and includes ingredients such as fermented pickled ginger, sea purslane, kombu seaweed and tobiko roe.
The competition, sponsored by kitchen specialist Plain English Design and Champagne Gosset, was judged by Country Life's Editor-in-Chief, Mark Hedges; Plain English Design founder, Tony Niblock, Annie Limm, brand ambassador for Champagne Gosset, Chef Director at Harry's Bar and Harry's Dolce Vita Diego Cardoso, and writer, editor, TV presenter and food critic, William Sitwell.
Country Life Magazine's Canapé of the Year judge and food critic, William Sitwell described the canapé as "a majestic invention, the skill and ingredients of which do not labour the guest. Rocket's Tuna Sea Garden was as pretty and inventive as it was tasty. Light, exotically seasoned, and mesmerisingly tasty, it's not for the home cook."
Rocket Food co-founder Caroline Hall commented: "to be awarded the 'canapé of the year' for the second year in a row is an exceptional accolade! The process began when we wanted to emulate our incredible starter dish: 'The Albacore Tuna Tartare', which is served with guacamole gazpacho, coriander, sesame and sea herbs. We wanted to recreate the same experience in a single mouthful. People, processes, provenance of ingredients and a tough inhouse judging panel all contributed to the success of this award!"