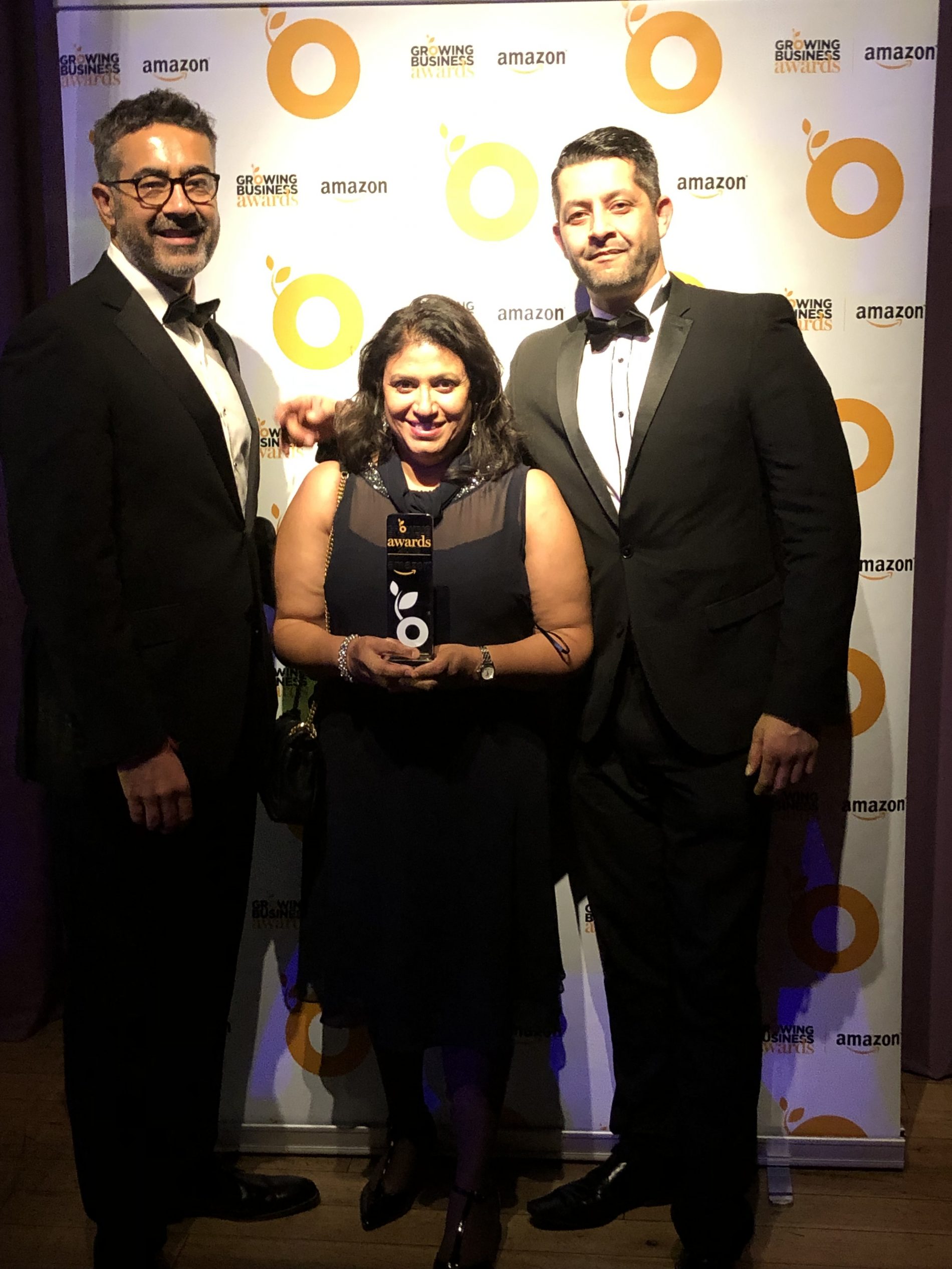 Leicestershire based Food Attraction Ltd has been crowned as the best Family-Owned Business of the Year, at the coveted Amazon Growing Business Awards.
Food Attraction Ltd triumphed over numerous other family-owned businesses to win the sought-after title. The Amazon Growing Business Awards were launched in 1998 by Real Business and the CBI, are very highly valued amongst SMEs. Categories across the event include 'Amazon's Growing Business of the Year', 'Entrepreneur of Year' and 'Family-Owned Business of the Year', which was won by Food Attraction Ltd.
The nominees were judged by over 30 business experts, with representatives from corporations such as Santander, Amazon and the Department for International Trade all helping to determine the winners.
The Family-Owned Business of the year category was contended by several impressive businesses. These included H20 Hygiene, Find Me A Gift, and the Biscuiteers Baking Company.
"To be recognised by Amazon and other commercial giants at these awards is truly humbling. Here at Food Attraction, family is so important to us. We undoubtedly believe the togetherness we possess contributes to our success, and enhances our brand. We are immensely proud of this award, which will aide in our mission to keep on growing as a business," said Jake Karia, Managing Director of Food Attraction.
Food Attraction Ltd is a first generation family business with two brothers, a wife, a sister and daughter all working in harmony. The family-run firm has been successful in developing partnerships with major high street retailers as well as reputable high street restaurant chains, airlines and railways. High standards have always been maintained throughout Food Attraction Ltd's history, reflected in its BRC Global Standards 'AA' certificate, which was awarded to their site in Leicester.
The family-owned business is also the producer Jake & Nayns', named after Managing Director Jake Karia, and Operations Manager Naynesh Karia, who are also brothers. The street food brand is best known for it's innovative Naansters, which are light, fluffy naans filled with authentic curries. Recently, Jake & Nayns' underwent a complete overhaul of packaging for their Naansters range, as well as enjoying a sharp increase in listings across the UK.