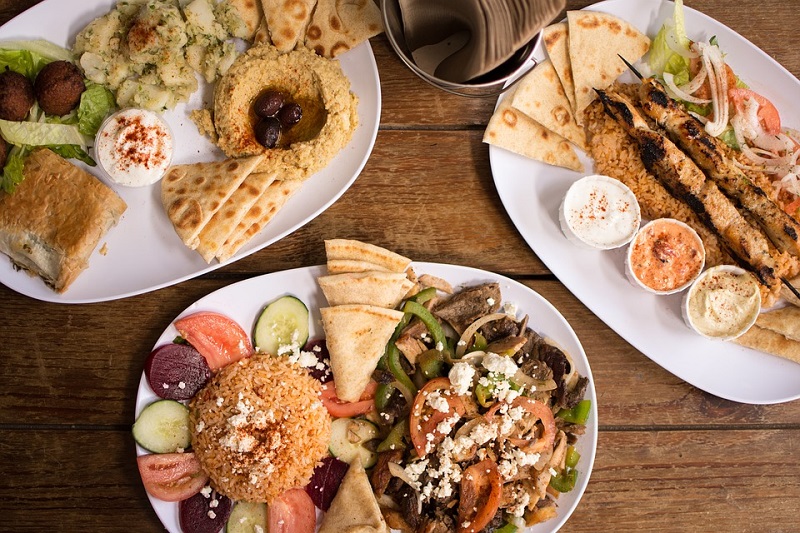 The Olive Tree Brasserie, a Modern Greek restaurant located in Chester has recently celebrated its first birthday. On Thursday the 27th July, the Olive Tree Brasserie in Watergate celebrated their first year in business with live music and a number of celebrity diners. The restaurant was fully booked for the evening of the milestone.
The Olive Tree Brasserie has been developed in order to make Greek and Mediterranean food more accessible to the public. With modern Greece and Greek food as inspiration for the menu at the restaurant in Chester, Preston and Lytham St Annes, as well as a selection of Greek/Cypriot beers on offer for visitors to try. The business also has the honour of being a supplier of the rare Greek spirit Mastiha which is made with the resin of an evergreen tree that only grows in the southern part of the Greek Island of Chios.
In attendance were a number of Influential bloggers and press as well as Ryan Thomas, an actor who is well known for playing Jason Grimshaw on Coronation Street. The event also saw a live performance from Daniel Sings, a multi-talented performer who played the saxophone and guitar at the event while the guests enjoyed a drink in celebration of The Olive Tree Brasserie.
The Owner of the Brasserie, Dean Wilson first started the business in Lytham St Annes nine years ago. Dean has said that he always intended to grow the business in order to give the public an opportunity to try authentic Greek cuisine. Opening in Preston before Chester, the brasserie delivers a new approach to Mediterranean cuisine for diners to enjoy.
The Olive Tree Brasserie in Chester has spent that last year growing in popularity and is now often chosen for a range of different occasions, from corporate lunches to family dinners and special celebrations.
There is the potential to introduce more modern Greek cuisine to the north of the country; removing all of the cliches and celebrating the fantastic mediterranean food on offer. Hopefully The Olive Tree Brasserie will continue to be successful for years to come.