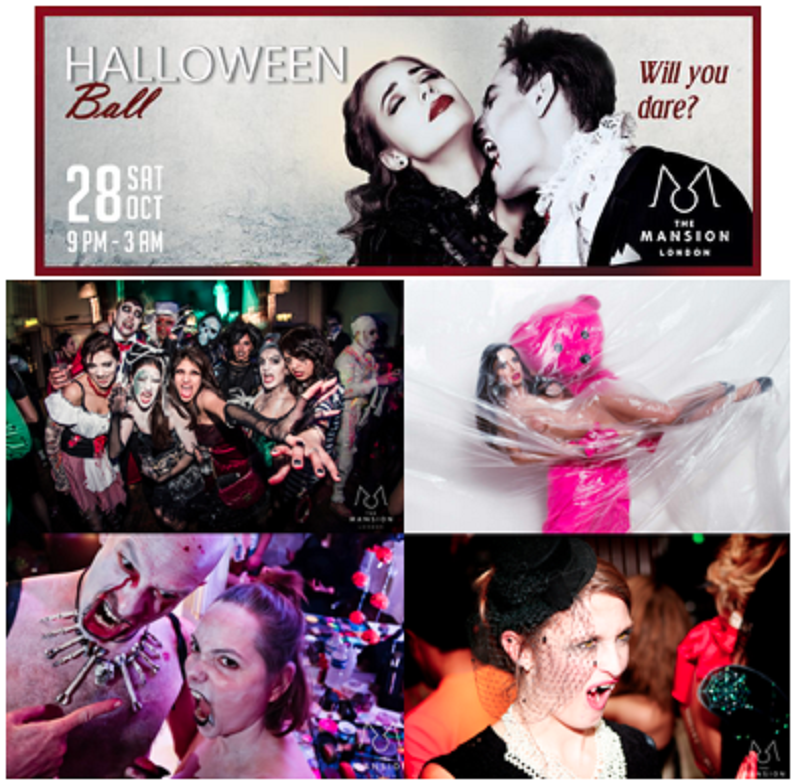 The Mansion London is coming back again this year to help everyone celebrate all Hallows' Eve. This scary season, on Saturday the 28th October 2017, The Mansion London will be hosting an event expected to be a thriller of an eventing.
The Halloween Ball will be held by the hospitality company will have a range of entertainment as well as a selection of impressive DJs lined up to offer the perfect soundtrack to your spectacularly spooky evening. Some of the hottests DJs from around Europe are expected to perform at The Mansion London event including Joffrey Bogart and Jeff Walt who are expected to perform their new set of pure house music. Also lined up to perform is the hip-hop and R&B artist Rockstar DJ Hatim.
The event will be taking place in a secret location in the North West of London. The Mansion London is well known for their organising and hosting of exclusive parties across London. This year, The Halloween Ball is expected to be heart-stoppingly great evening, filled great music and entertainment.
The evening will also offer casino tables, a variety of amazing make up artists who will be able to transform guests into a whole host of different frightful creatures. Also at the event will be the famous fortune teller Eric Maxwell. A must see as part of The Mansion London event is the exhibition from Paul Robinson, a contemporary artist and creator of The Pink Bear exhibition and VJ Daton's selection of horrifying vintage horror movies.
Certain to be a Halloween night to remember for guests to attend. The Mansion Halloween Ball is one of a range of themed parties that are hosted by The Mansion London. The Mansion London is known for being the first and only "night house" in London. The exclusive parties that are held in some of the most grand and secret locations across the capital city and are the perfect place to meet new people, listen to great music and enjoy great entertainment.