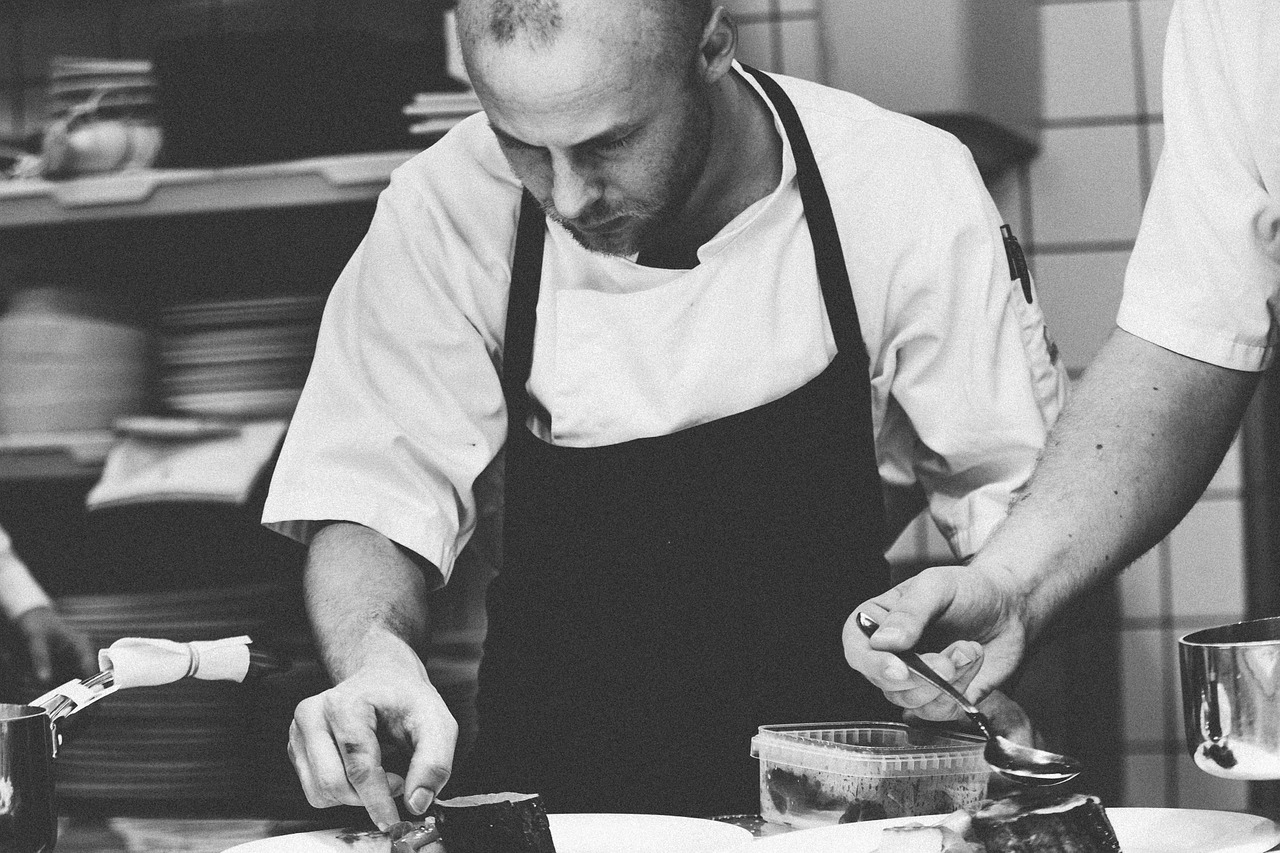 Whether your catering business is a hotel or fine-dining establishment or an in-house canteen or a cosy caff, there are many ways to make your catering business more eco-friendly and reduce your muddy carbon footprint to boot.
The Visuals 
Incorporate a green space into your catering design and you'll have a visible statement of intent that your business embraces an eco-friendly ethos.
Convert a section of your dining area or an external wall that leads into it, into a green wall that will not only create a wow factor for diners but will work in an environmentally friendly way to remove impurities from the air. Plant it with produce to use in the kitchen, such as edible flowers, herbs and lettuce to make it even more functional. Other factors your vertical garden may impact are the absorption and retention of heat as well as offer a calming ambience for your diners and staff.
Where outside space allows, consider turning, such as a flat roof or yard into a herb garden and install a water butt to store rain water that can be used to water your plants.
Inside, pared-back interiors with exposed brick and pipework on show, are not only still trending as a visual aesthetic, it also leaves less of an environmental impact by not requiring materials to decorate the space.
For furniture in the dining area, refurbished old tables and chairs can be a viable and more characterful solution. The final look could be just as polished as one achieved with new furniture but without the impact a completely new product would have on the environment. 
Cooking appliances
When designing or re-designing a commercial kitchen, long term savings can be made by choosing energy efficient appliances.
By making eco-friendly decisions you could reduce your carbon emissions by as much as 50%, from many leading Catering Equipment & Supplies business. Eco friendly company ties and uniforms have been developed by corporate clothing companies and send a good message to you're patrons.  Induction hobs and cookers are responsive to whether they are in use or not. With their rapid and responsive cooking, they act as a great energy saver. They can keep the atmosphere cooler, which may reduce the need for an air conditioning unit too.
New technologies in fridges and freezers mean they use less power, and when selecting a new boiler, you can find ones available that are made from 95% recyclable materials. Where possible avoid placing refrigerated units near heating elements to avoid appliances having to work harder.
With lighting, change to LED or CFL bulbs to lower electrical consumption and reduce energy use even further by ensuring lights and appliances are switched off when not in use. Add this to your business policy to really reinforce the importance to everyone of taking personal accountability for doing this. 
Food In, Food Out
Managing your waste is a key part of any catering kitchen design and it's where a huge difference can be made from a carbon footprint perspective.
Manage food waste by using the anaerobic digestion method to avoid waste going to landfill. Anaerobic digestion recycles waste by producing fuel. A special treatment is applied to organic material that creates a biogas and digestate. The biogas can be used to power electricity and the digestate as an organic fertiliser.
Before reaching this stage think of ways to reduce the amount of food waste your business produces.
Giles Coran, the eminent food critic when asked by the Sustainable Restaurant Association what advice he would give to business about reducing waste, said, "smaller portions". In particular, reducing meat portion sizes and choosing less-used cuts of meat are also ways to contribute to cutting the overall amount of greenhouse gas emissions produced by livestock.
Other strategies to implement would be to turn potential food waste into pickles, preserves and stock; sell leftover food to another business, such as Too Good To Go that re-sells ready to eat food or donate to a local charity. 
Make a Declaration 
Link your brand with an eco-friendly message that resonates with you. Every time you share it with your staff and customers, the message is amplified. Go further and create a policy and make that accessible on your website and social media. By making it public not only will this appeal to your customer base, but it's a great way to make you more accountable.
Be ambitious and create an eco-friendly goal, it could be something like a commitment to use green cleaning supplies; or source 70% of your produce locally and in season; or support eco-friendly initiatives in your local community. The number of options are endless.
The key point is to direct your efforts where you can make the most difference to your business and then move on and choose a new priority. By taking action on the steps above you not only increase your green credentials from design stage onwards but you could also save money, improve your brand image and be part of the momentum.