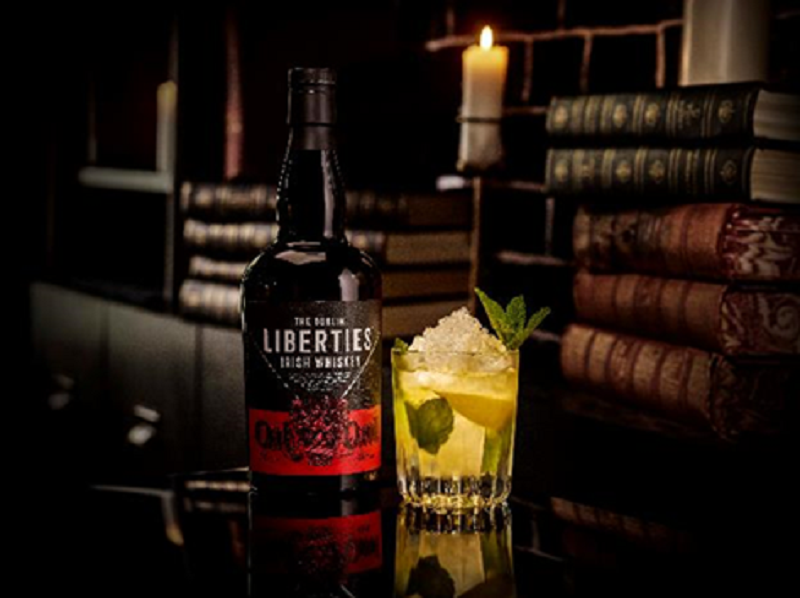 Halloween. An occasion renowned for chocolate, sweet treats and parties. With the spooky night approaching, The Dublin Liberties are offering are offering a refreshing alternative to the rich, chocolatey cocktails.
For those wanting to celebrate Halloween this year, The Dublin Liberties Oak Devil Whisky will not be the only spirit about this All Hallow's Eve to create a range of delicious cocktails. The creators have released a range of different recipes perfect for parties this Halloween.
One serving suggestion for the Dark Liberties Oak Devil Irish Whisky is the Dublin Liberties Devil Smash, to create this drink, muddle 50ml of The Dublin Libertines Oak Devil with 12.5ml of honey syrup. The honey syrup can be made with 1 part honey to 1 part water to dissolve. To the whiskey and honey mix, add 6-8 mint leaves and 2 wedges of lemon before filling the glass with crushed ice.
The Dublin Libertines Oak Devil Irish Whiskey is a non-chill-filtered 46% blend of both malt and grain whiskies. The product is then aged for a number of years in a range of select casks. The whisky takes its name from the Liberties area of Dublin, which is a riotous quarter of the city commonly referred to as Hell in the 1700s. It is said that an oak carved Devil stood watch over the entrance to the Liberties as mayhem ensued. This aged product named after such a dark area in a bygone time makes this whiskey even more perfect for mixing a range of Halloween drinks.
Over time the devil from above the Liberties has gone, but the history, and ghost of the figure remains. According to legend, a carving of the figure as made into the whiskey barrels to make sure that the Devil's dark power absorbed into the Whiskey and matured the product.