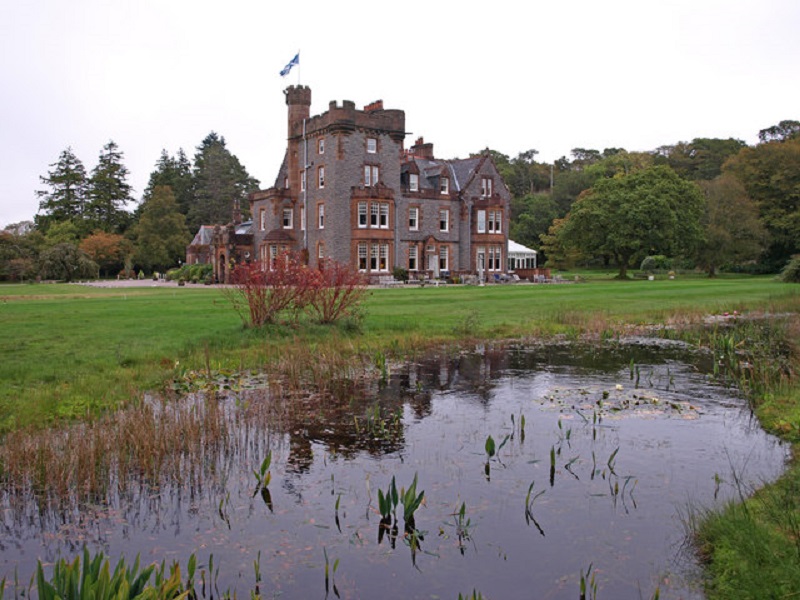 The Isle of Eriska Hotel is a five-star luxury hotel has that is located on its own 300-acre private island estate that can be found off the west coast of Scotland. The beautiful and luxurious hotel has recently announced that they have joined Luxury Scotland.
Luxury Scotland is an organisation which, at the moment, represents a group of 34 different luxury hotels as well as hotels, golf and spa resorts and serviced accommodation located around the country. The organisation offers an innovative and unique platform that allows visitors to access a guide filled with the very best of Scotland. Luxury Scotland is the perfect source of hotels for the discerning traveler or those looking for a unique and memorable stay while uncovering the beautiful treasures that Scotland has to offer.
The amazing Isle of Eriska Hotel has 23 bedrooms, 6 Hilltop Reserves and a self-catering cottage. On the island there is also a Stables Spa, tennis court, nine-hole golf course, nature reserve and private beach. This exclusive island location has everything to offer the most unique way to visit Scotland. The Isle of Eriska is only two hours away from Glasgow Airport, offering easy travel times with the feel of exclusivity and privacy.
This spectacular island hotel is now named among some of the finest hotels throughout the world, not just Scotland, and it is an achievement and reflection of the superb quality of service on offer at the Isle of Eriska to be added on the Luxury Scotland's portfolio.
The hotel has spent the last four decades improving and developing until it became one of the foremost privately owned country hotels in Scotland. However, this year, GEM bought the award-winning Inverlochy Castle Limited International, or ICMI, and in doing so has taken over the management and running of the hotel while also adding the Isle of Eriska to their outstanding collection of luxury hotels.