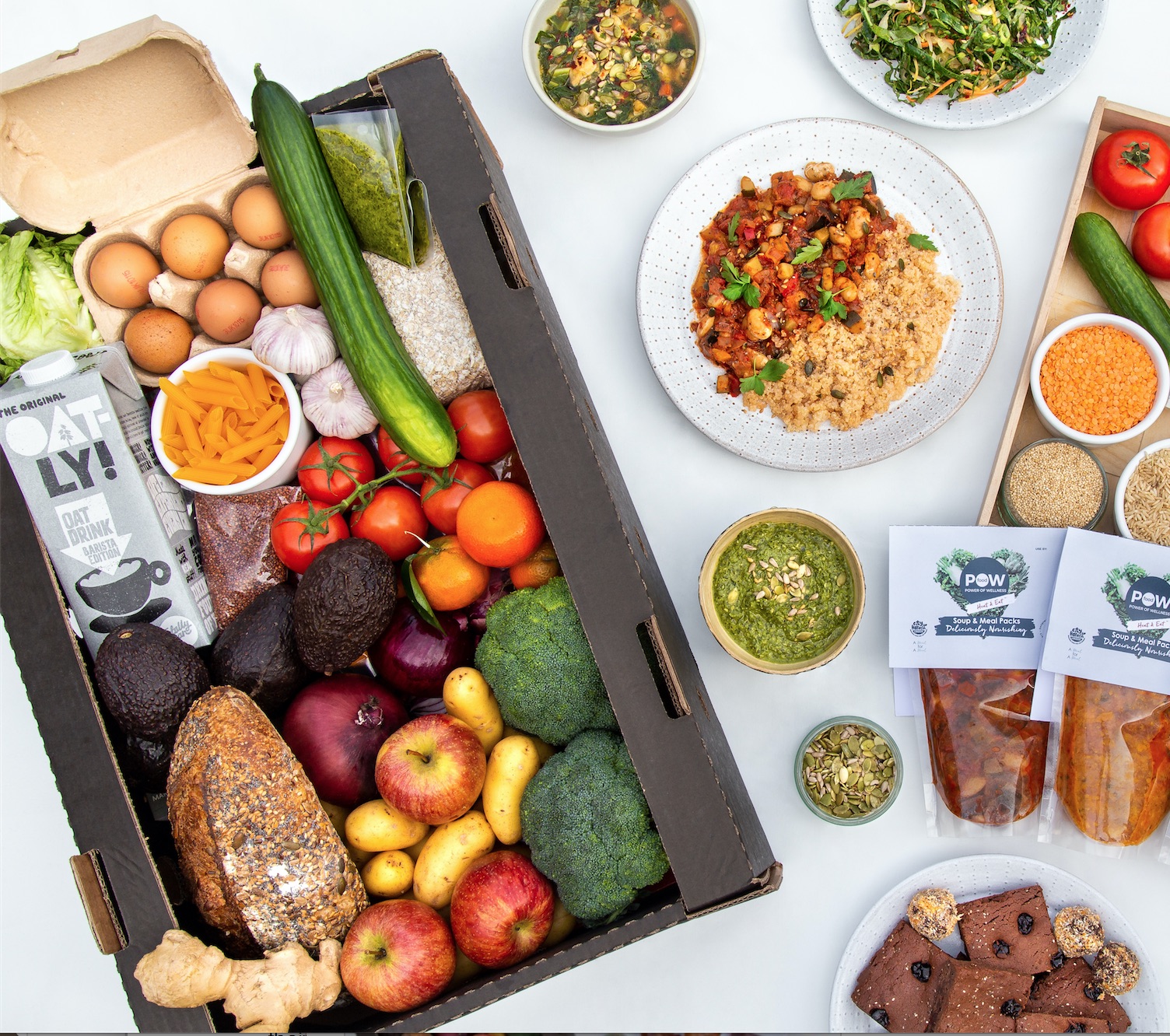 POW Food, London's first-ever wellness focused corporate catering company, has turned its attention to feeding frontline NHS workers not only in the workplace but also providing much needed support directly to NHS homes, as well as continuing its work with City Harvest to feed the elderly in isolation and families unable to source food.
Set up by mother and daughter duo Ali Warburton and Emily Warburton Adams, POW Food has been powering wellness in the workplace since 2017, but with all of its customers now working remotely, POW has transformed its menus and kitchens and is now delivering over 600 meals per week, designed by POW's nutritionist and handcrafted by its chefs using 100% natural ingredients, every week to, amongst others, doctors and nurses working in ICU at Chelsea and Westminster and Charing Cross hospitals. 
POW Founder and Chief Executive, Ali Warburton said, "The moment lockdown was announced I had a choice – shut up shop, furlough my team and wait for London to open up again or to turn our attention to feeding key workers. There was only one answer – keep going – and use all the knowledge we have gained since launching to provide nutritious and delicious food to frontline workers and others in need. With support from our clients, we started delivering last week and are now feeding 600 key workers weekly. This has meant a wholesale restructuring of our operations, expanding into new space and redeploying staff – but we are open, we haven't had to furlough anyone and with luck we will get through this crisis with our business intact."
Since POW's kitchen remains open and with all of its clients' home working, Ali and Emily turned their attention to designing and launching a new range of products for home consumption. This includes POW meal plans, meal kits, salads, sides and POW essential and luxury larder boxes. Customers will also be able to buy POW bestselling deli items from its corporate menu. In line with their 'social enterprise' philosophy every purchase of a meal plan or meal kit will enable POW either to fund two meals for NHS frontline workers or through their partners City Harvest to feed the elderly in isolation or families in critical need.
Emily Warburton-Adams added, "I have first-hand witnessed the difference that receiving these meals makes to these communities. Children who usually receive a free school lunch as their only meal of the day are going hungry and charities who feed individuals in critical need from soup kitchens and gathering spaces are closing down daily. We forget that a huge percentage of our population don't have the know-how, or the means to cook. Thus, our relationship with City Harvest – the organisation who reaches these communities is more important than ever."
POW has always believed in working in a sustainable manner and giving back to its communities. From inception the business focused on quality nutrition, sustainability and community impact. Ensuring that every dish offers maximum nutrition, POW's new range is made with 100% natural ingredients and enriched with antiviral properties. Everything is organically gluten and dairy free; high in fibre, loaded with rainbow vegetables and available as a vegan option or with responsibly sourced, free-range meat. Its globally inspired prepared dishes are vacuum packed in recyclable pouches and delivered in eco chiller packs which keep food fresh in the fridge for up to five days, whilst minimising food waste and maintaining nutritional value.
Ali adds, "Never before has it been more important to choose our food carefully and eat wisely. Never has it been so important to pull together and make a difference where it is most needed and delivering free frontline meals to NHS homes is the missing link. Many NHS frontline workers have empty fridges due to working anti- social hours, so this service is perfect to keep them fed at home".
POW has learnt how good nutrition can boost immune systems, help us work smarter and enhance overall wellbeing, and has directly applied over three years of knowledge into creating their new home delivery menu. POW food makes good nutrition easy and accessible, by putting their supportive nutritional love now not only in the workplace but also directly into the heart of our homes.