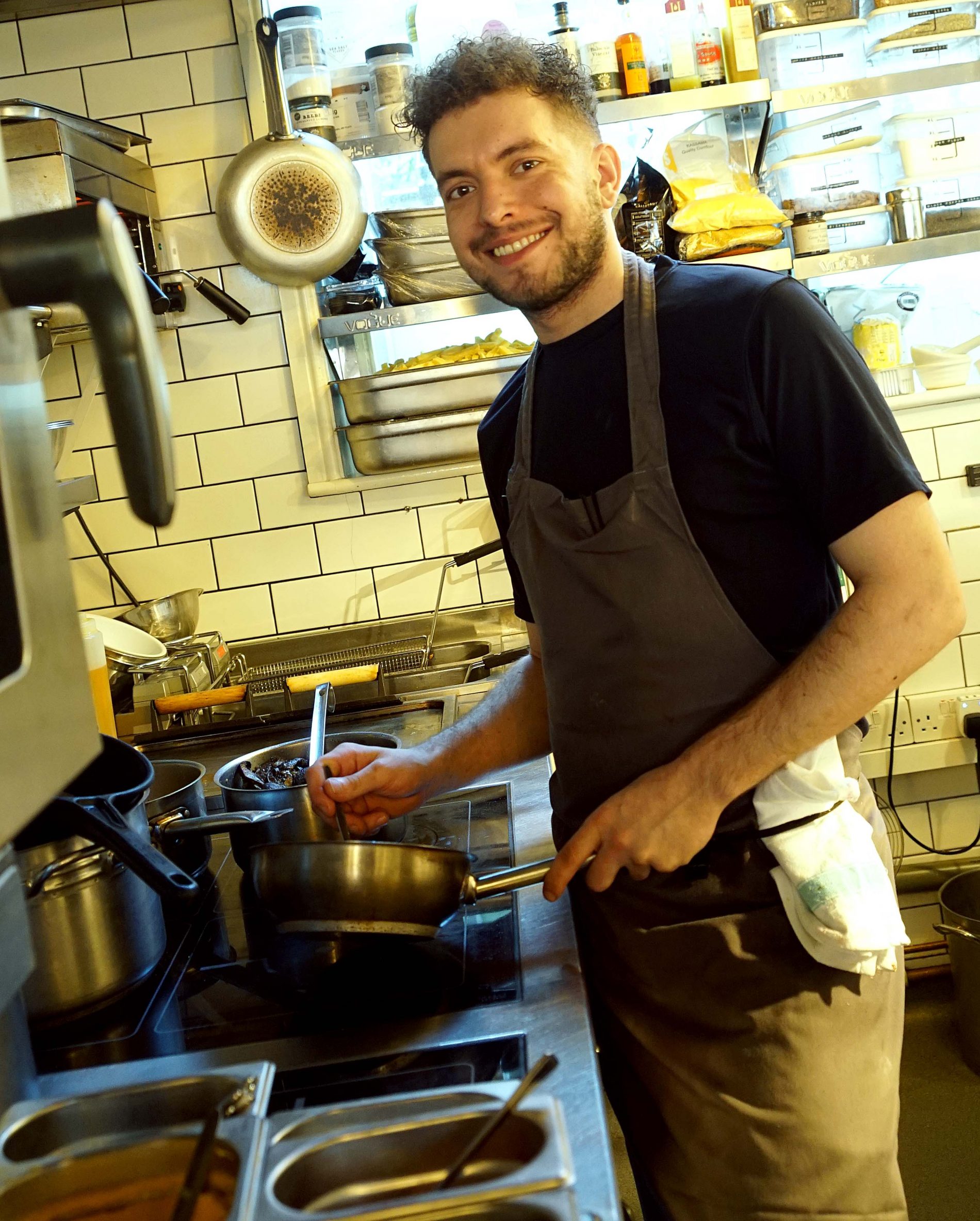 Chefs are shucking oysters, boiling crabs and searing scallops quicker than ever at one of the UK's leading seafood restaurants after making the switch to a brand-new, state-of-the-art induction commercial kitchen.
Matt Lovell and Rob Hampton of The Oystermen, in London's Covent Garden, recently sought help from complete commercial kitchen specialists, Target Catering Equipment, to design their new front of house kitchen area after doubling in size as a result of acquiring the neighbouring premises.
With plans to serve up to 47 people at a time and around 150 per day, the major project saw the family-run business, which has been producing quality, bespoke catering equipment to the foodservice industry for over 30 years, design and build an integrated induction cooking suite with an induction plancha, fryer and SelfCookingCenter XS.
"We made the switch to induction as we wanted to make our chefs' lives easier and keep a low turnover of staff, something which we're proud of achieving – especially as it's currently one of the biggest issues in the industry. The induction unit, in particular, has allowed us to serve guests at a significantly faster rate, which is especially useful in the West End with the high number of pre-theatre diners," said Alex Povall, Head Chef at The Oystermen and a prodigy of Angela Hartnett, the former Head Chef of Gordon Ramsay.
"Our chefs also experience far fewer burns using induction and cleaning is easier too, which is a welcome addition considering we serve 40kg+ whole English brown cock crabs on a daily basis! Overall, the new induction technology has helped to simplify the job and improve overall energy efficiency, which has had a positive impact on the restaurant both financially and environmentally," he added.
Target Catering Equipment also incorporated special induction stockpot boiling zones into the suite, with a high-level stockpot filling tap specifically for the boiling of fresh seafood.
The unit also includes a solid top induction hob for multiple small pan use and an induction plancha griddle for delicate, direct cooking.
"We're thrilled The Oystermen are happy with their new induction kitchen. We've enabled them to continue to serve up some of the finest oysters and seafood in the UK in a more sustainable and environmentally-friendly way. Their high-quality seafood is now both sustainably sourced and sustainably cooked, making it second to none," said David Pedrette, Managing Director of Target Catering Equipment.
Target is widely known for its commercial induction ranges, which have been recognised as highly sustainable products by industry body CESA/FCSI and the Carbon Trust.