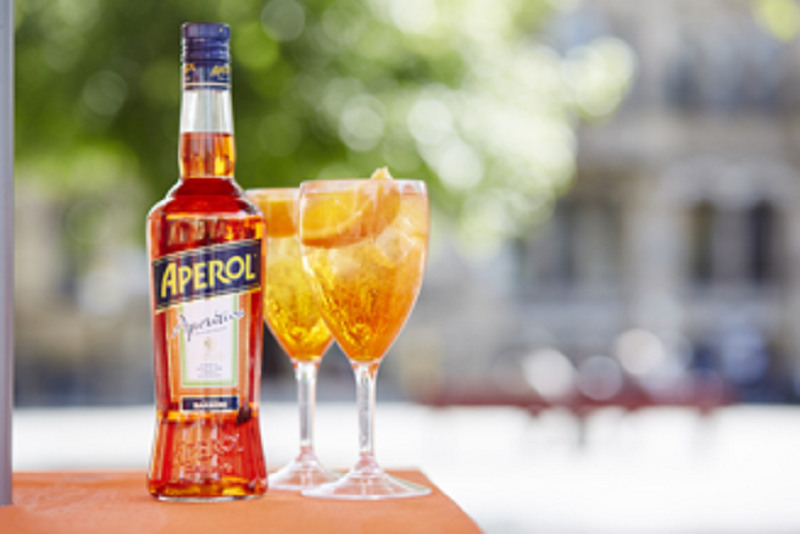 On Thursday the 27th of July, Carluccio's Spinningfields in Manchester will be holding an Aperol Spritz pop-up. At this event the popular Italian restaurant brand will be offering guests the opportunity to enjoy two of the most popular cocktails this summer for the price of one.
Aperol Spritz is a refreshing cocktail that has proven popular this summer. The cocktail is a delicious mixture of Aperol, Prosecco and soda, offering flavours that will transport the visitor to streetside cafes of Veneto and the Amalfi Coast.
This event will take place on Thursday night only and will be available as part of a 2 for 1 offer that means the event is ideal to celebrate, or just relax and enjoy a summer evening with friends. Also on offer on the night will be a special aperitivo menu. This menu has been designed to be served alongside the cocktail. On offer will include focaccia bread as well as delicious burrata and prosciutto. Also on offer is crispy calamari, marinated olives and Sicilian arancini. At the pop up eventing, Carluccio's will also be offering antipasti boards for those who are interested in sharing. The boards are stacked full of a range of delicious foods and on offer is the Grandioso Board, the Salumi Board and a vegetarian Vedure Board. Each of the antipasti selections are filled with Carluccio's deli favorites and are ideal for sharing while enjoying an Aperol Spritz.
The Carluccio's Spinningfields is in Hardman Square in Manchester. The restaurant chain first opened in 1999, starting off in London. Anthony Carluccio, the name behind the brand, and his wife at the time first opened a restaurant together called carluccio's in 1991, before expanding and creating a wholesale business which took place in 1994. Working to deliver excellent service and authentic Italian cuisine at a reasonable price.