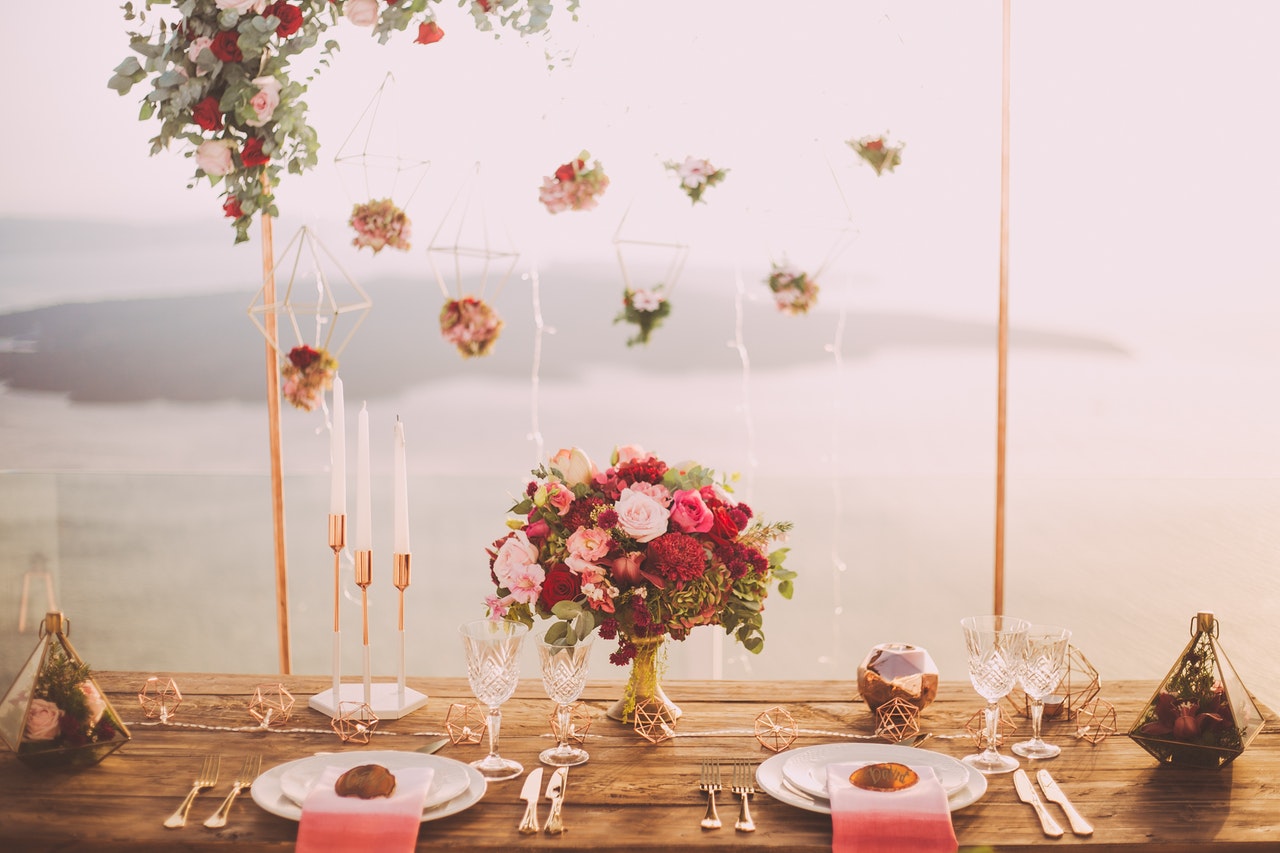 Regardless of your wedding theme or style, or even your religion, one thing that everyone definitely remembers from a wedding is the food. Whether you're opting for a full sit-down meal or a buffet style offering, you will need to feed your guests during the day. Of course, it can get expensive—catering is the third priciest part of a wedding, even more so than the engagement ring! Thankfully, there are a wide range of culinary options you can take with your wedding, allowing you to choose a standout meal that is as visually stunning as it is delicious.
Shop around with various caterers
To pinpoint the right food for your wedding, it's worth trying a number of different caterers and seeing what they have to offer. This gives you the chance to sample a variety of cuisines, helping you pick a caterer that's right for both your budget and your tastebuds. If you have a specific theme, think about how your food could incorporate this, or discuss this with the caterers to see what they can offer you.
However, it can be difficult finding the initial contacts, and getting in touch with them. This is where hiring a wedding planner comes into play. You may not think it's worth the investment, but wedding planners spend their entire careers networking with vendors and suppliers, building professional relationships in order to successfully plan weddings. As luxury wedding planners Snapdragon explain, having a wedding planner immediately gives you access to a long list of caterers for you to choose from. In some cases, you may be able to snag a better deal on your food by letting your wedding planner be the point of contact. Wedding planners will be able to contact the best caterers on your behalf, and can help speed to process up, while also offering their own recommendations based on previous events.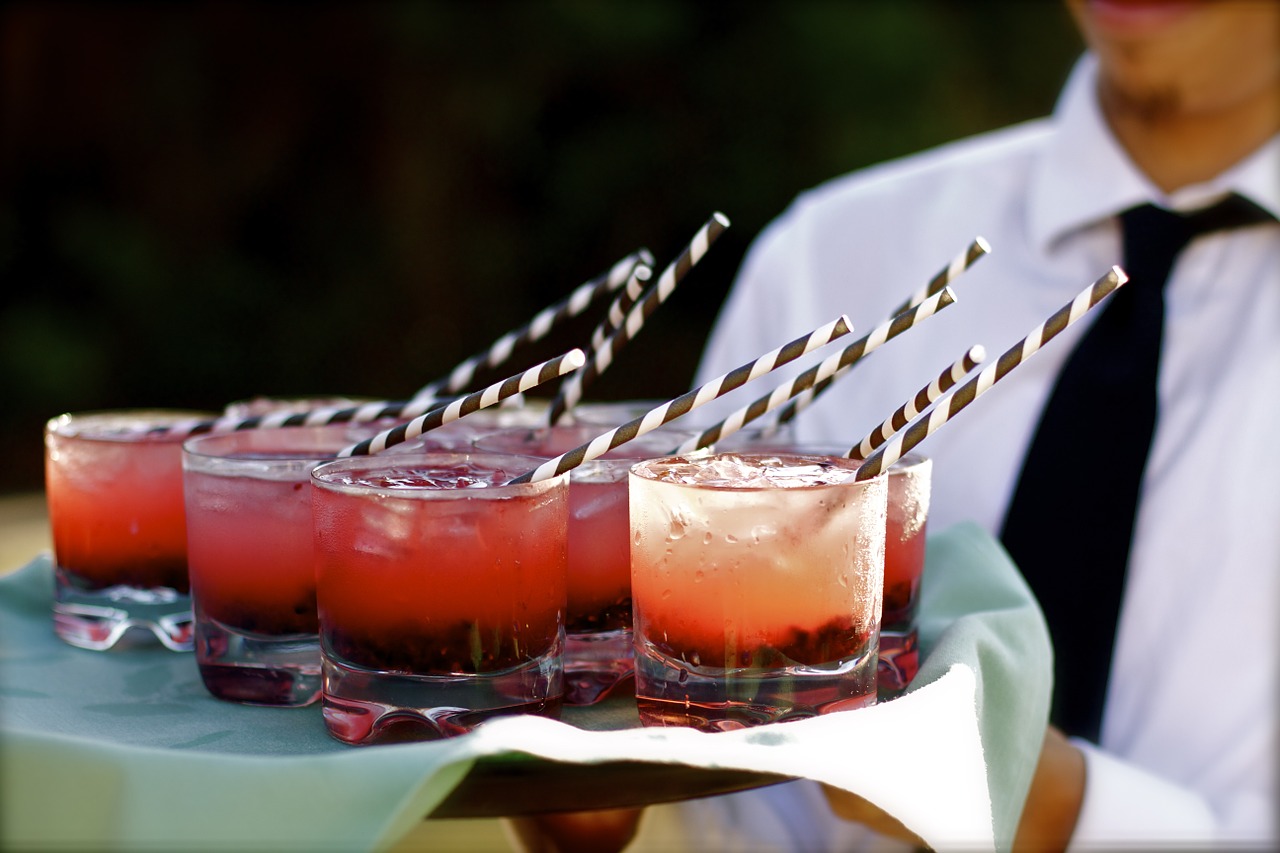 Impress guests with hors d'oeuvres at cocktail hour
If you're hosting a particularly long wedding day, you should probably serve more than one meal. Early starts could mean you provide your guests with breakfast, or you could break up the day with a cocktail and canapé reception following your ceremony. Have hors d'oeuvres to accompany the drinks while your guests mingle, and keep any hunger pangs at bay.
Despite being small bites, hors d'oeuvres can be spectacular and many caterers take extra care in this preparation, ensuring that every piece is uniform, and the taste is perfectly balanced—no one wants one specific flavour to overpower each bite. When deciding on the range of nibbles, choose something that resonates with who you are as a couple, but keep your guests in mind! You might be a massive fan of oysters, but some might have seafood allergies and will not appreciate having nothing else on offer.
Bear in mind that hors d'oeuvres are no substitute for the main meal; you don't want to spoil your guests' appetite by overfeeding them small bites throughout the day. The Martha Stewart wedding blog recommends eight to twelve bites of food per guest, however this depends on how heavy each piece is. Try and aim for at least three different options, as it gives guests the chance to sample a few different choices, while still letting their favourites come out a second or third time. This also gives you the chance to cater for any dietary requirements. If you know in advance that some of your guests are vegan, vegetarian, or have any allergies, they can be catered for during this time.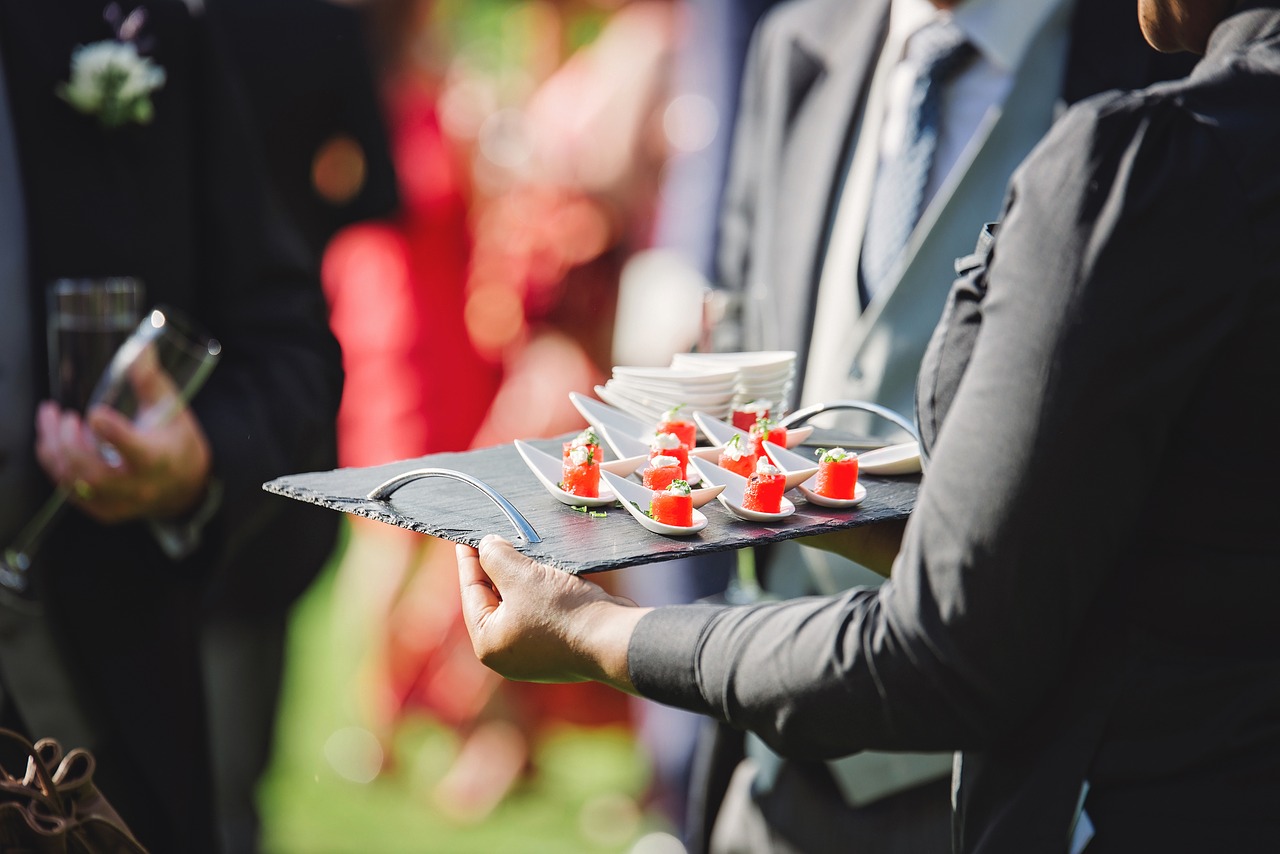 Choose main meals carefully
Much like the canapés before the reception, you need to make sure your that your wedding's main meal will satisfy your guests. While you do have the option to impress your guests with a lavish meal, remember that you're paying for the meal of all your guests, and buying a steak dinner for everyone can get very expensive, very quickly. Take any dietary requirements into consideration, and if you don't know for sure, simply ask your guests. You may have to speak to your chosen caterer about vegan options, nut allergies, and any religious requirements, such as kosher or halal.
If you're having a themed wedding, the food is another way to inject this into your big day. For movie or TV-themed weddings, ask your caterer if they come up with a menu featuring foods from the show. However, if this requires a bit of extra creativity—like a Game of Thrones inspired "pigeon" pie for example—then make sure you discuss this with your caterer.

Get guests involved with customised food
If you're looking for something a little different, and want to give your guests more a choice with your food, you can avoid the traditional set menu. Culinary kiosks, or "pop up" style restaurants with freshly prepared food allows your guests to customise their food, and order what they want to eat on the menu, while watching the chefs prepare it. This could include anything from burgers to paella, and will leave you guests impressed with the thoughtfulness you've shown with the range of food options.
Get in contact with a couple of your favourite food trucks and ask them if they could cater your wedding, offering a choice of sinfully delicious treats for your guests to enjoy. There are a number of food trucks dedicated to catering weddings, from fresh oven-baked pizza to paella to burgers.
Finish off the day with a dessert food truck, serving up churros or waffles for your guests to indulge in, along with your wedding cake. Serving this up well after the main gives your guests a break after the filling main meal, and lets them mingle and enjoy the reception party without feeling like they spent hours eating. Having a sweet treat also gives them the chance to top up their energy levels after a couple hours of 'dad dancing'.
If there will be children at the wedding, keep in mind that they may not enjoy the same kinds of food as the adults. Whether you're going for a buffet style, sit-down meal, or for food kiosks, discuss having kid-friendly options with the caterers.
Regardless of the theme or style of your wedding, it's important to have the right food to suit you and your guests. Take your time, and make sure to sample all the food from the caterers you talk to—which is half the fun of planning your wedding!