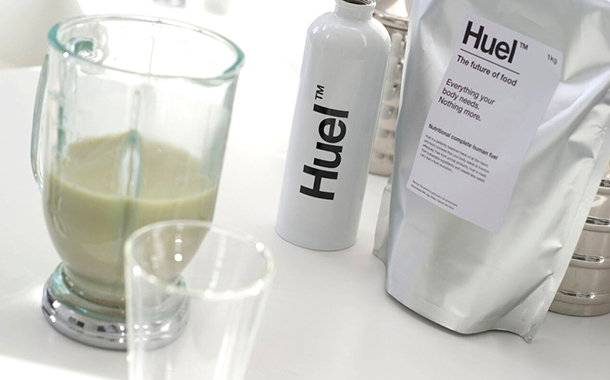 The nutritionally-complete powdered food product, Huel, is now available for those placing orders from France and Germany, as the company has announced it has expanded to cater for European demand. The product was invented and launched to the British market by entrepreneur Julian Hearn in June of this year, growing substantially to quickly find that a substantial number of enquiries were originating from countries outside of the UK.
It has been announced that a futuristic British wonder food, which delivers 100% of the government-recommended nutrition to fuel a human body without any meat, dairy or added sugar and all in powder form, has expanded to satisfy demand in European territories.
The powdered food product met with an expected amount of scepticism from the media during its launch in June. Having sold out three times in the first month of trading, however, Julian Hearn and his team realised that the demand was certainly there. As the online community grew, based on social media interactions and engagement on the Huel website's forum, Julian found that more and more enquiries were coming from countries overseas, where people were keen to try the powdered food product.
The expansion will see Huel deliver product to satisfy orders from France and Germany, with sights set on expanding to incorporate further EU countries soon after.
Julian Hearn, Founder of Huel, commented:
"We have had great success here on our home turf and Britons have welcomed the product with open arms. As strange as it might seem at first, we live busy lives and don't always want to skip meals or grab junk food on the go; the public have been keen to try out our solution to this. We have also had some incredible success stories, as people's lives and bodies are transformed by their new, healthier diet."
He continued:
"Although we don't want to get carried away and grow too quickly, we also can't ignore the enquiries which have been flooding in from all around Europe. We are going to take things steady, but it's important to satisfy the demand and ensure that as many people who want to get on board with Huel as possible get the chance to. We are really looking forward to seeing how the French and German population welcome Huel and whether they are as adventurous and open-mined as the Brits have been!"