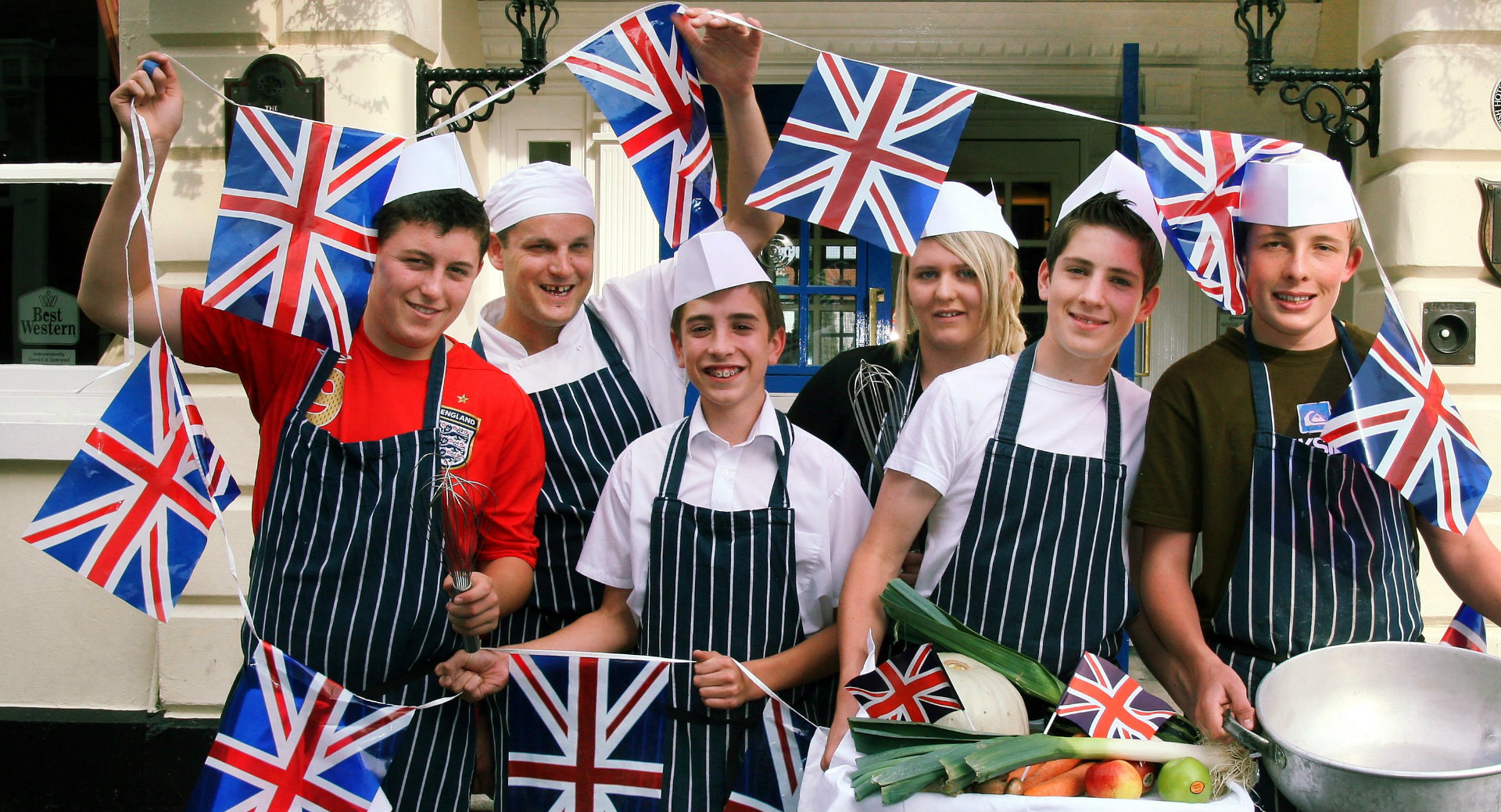 The British Food Fortnight is now in its fifteenth year, and will be launching its new event 'Building the British Food Brand In Preparation For Brexit' this weekend. The British Food Fortnight is the biggest national celebration of the diverse and delicious range of food that Britain produces.
The event will see hundreds of ships, pubs, restaurants, care homes, markets and visitor attractions embracing the challenge of 'going British' for two weeks. There will be a focus on showcasing the benefits and opportunities of serving British food in schools and hospitals.
There will also be a national competition led by Raymond Blanc to find the most imaginative celebration. A key event will be the crowning of the Cake for The Queen winning school and there will be a campaign to keep Harvest Festival on the national calendar.
This year, the celebration is being sponsored by the Co-op, the leading retailer in bringing the best of British food to the high street.
Founder of British Food Fortnight, Alexia Robinson, said: "Britain's food production is one of the areas most affected by Brexit.  This is a watershed moment for British food.  Subsidised and regulated for 40 years by Europe, our farmers will now be competing in a global market place.  British food is produced to the highest standards; it really is some of the very best in the world, and the opportunities to trade on this in the global market are immense,"
"But building the brand 'British food' starts at home and it is more important than ever that we excite the British public to buy it.  We need to give farmers the confidence to continue to invest in innovation and quality thus ensuring our food security and a robust supply of quality domestic food."
British Food Fortnight has been flying the flag for British food for 15 years; we now ask the Government to join us in promoting the qualities of British food to the consumer; and – as part of their Brexit planning – to make it a priority that schools, hospitals and all Government organisations lead the way by sourcing British food."