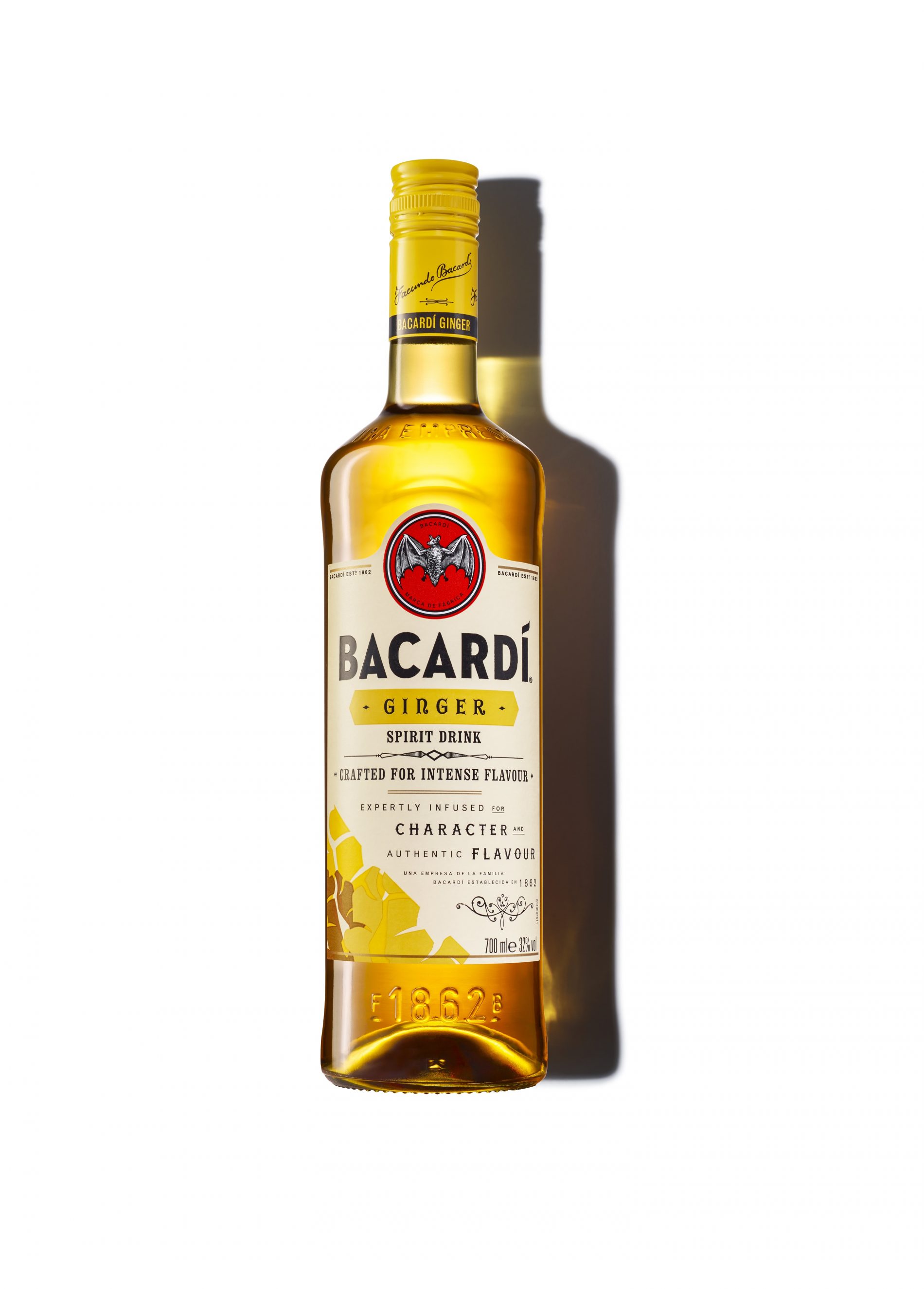 The world's most awarded rum, BACARDÍ, has launched BACARDÍ Ginger, a golden rum infused with ginger flavours for a mouth-watering sweet and spicy taste. The new rum is best enjoyed with mixers such as cola or lemonade, which allow the distinctive flavours of the ginger to shine through.
After years of being a staple in kitchen worldwide, the aromatic flavour of ginger is about to become a mainstay in the drinks cabinet. Demand for flavoured spirits continues to grow and is set to be the next big trend to hit the rum category, thanks in part to the recent surge in popularity of pink and flavoured gins. BACARDÍ Ginger offers a high-quality flavoured rum offering for spirits drinkers who are excited by innovative new tastes and experiences.
"There is a real opportunity within the golden rum segment, which is growing faster than white, dark or spiced rums," said Sarah Doyle, Vice President – Europe, for BACARDIì rum. "We know that spirits drinkers are looking to experiment with new and interesting flavours and we have introduced BACARDÍ Ginger as a response to this demand. We are excited for people to try this distinctive new flavour!"
Crafted by Maestros de Ron, BACARDÍ Ginger has the same standard of quality as the rest of the products in the BACARDÍ portfolio. The brand's Maestros de Ron are carefully chosen and trained under the stewardship of seven generations of rum-making expertise.
One of the oldest and most respected rum brands in the world, BACARDÍ has more than 156 years of history and heritage. For the family-owned brand, rum is more than about business, it's personal, with a family name proudly displayed on every bottle. This is exemplified through generations of expert craftsmanship and authenticity.
Available at all major retailers with a RRP of £16.99.