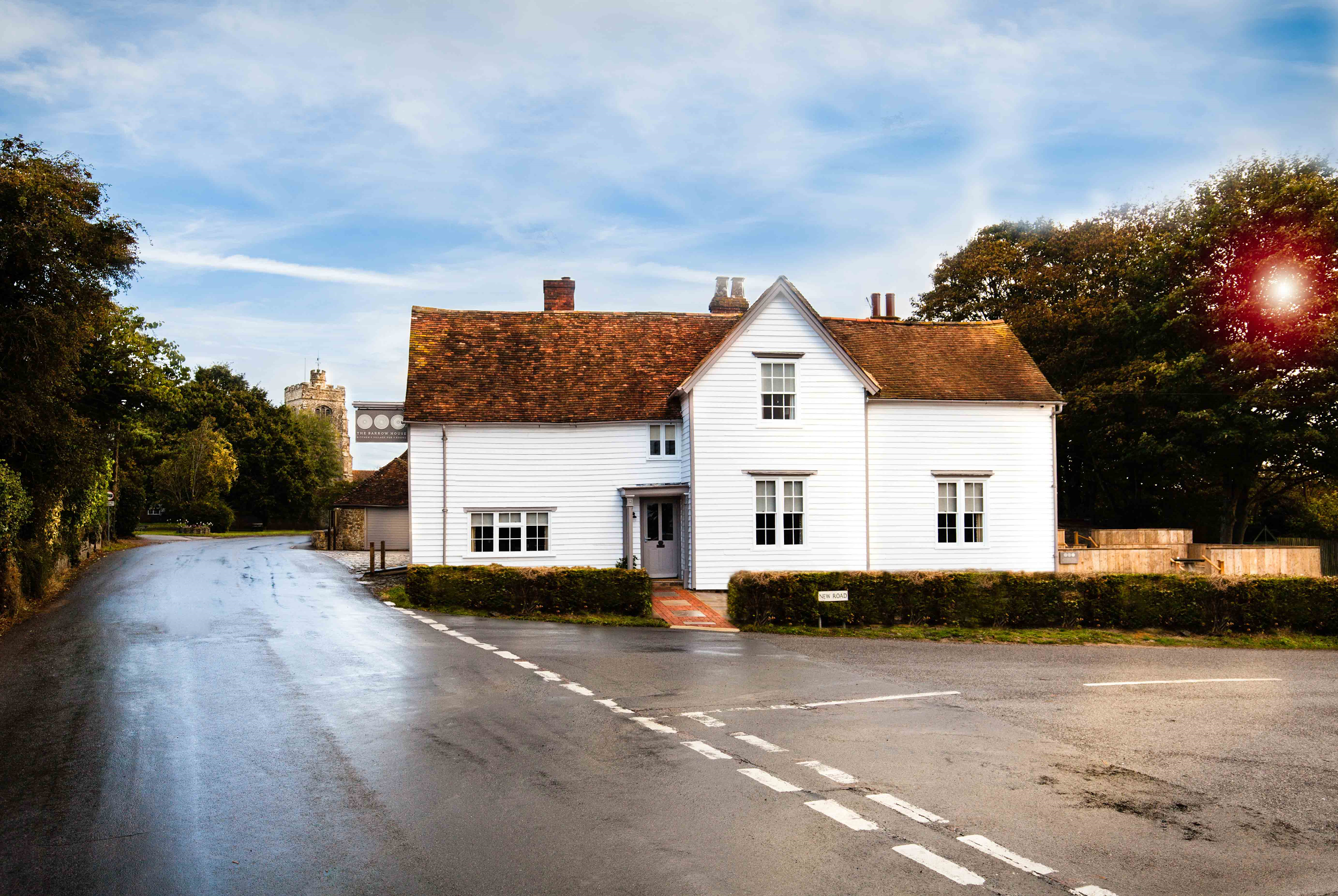 Located in the idyllic Kent countryside is The Barrow House, a new pub that has recently been launched by the same team at The Milk House in Sissinghurst. This new Kent pub was known before its transformations as The George Inn, and opened in September last year after an extensive renovation project to get the site looking its best. The Barrow House can be found in Egerton village, a community led village with an abundance of local history, picturesque cottages and amazing views of the Weald of Kent.
The Barrow House also have three rooms available for those wanting to stay and explore the area. All of the bedrooms are fitted with luxury en-suite bedrooms and enormous beds in order to offer a truly relaxing getaway for guests.
The Barrow House excels itself on the food it serves, whether guests are looking for a quick snack, light lunch or dinner eaten with friends and family. The pub offers a fresh and modern menu served alongside a selection of local beers, cask ales and a wide selection of wines that are served by the glass.
As part of this menu, The Barrow House has recently introduced a new pizza offer. Available through the summer, the Egerton pub is serving the Italian treat for guests and also as a takeaway option in order to encourage more people to come and have a look at the work that has been put into the building. The ever-popular wood fired pizzas served at The Milk House will be introduced at the new pub, with further development and exploration into the popular flavour of the moment; sourdough pizza.
The pizzas on offer at The Barrow House will be created with hand-stretched sourdough bases, local charcuterie, cheese and seasonal vegetables as well as fresh herbs and a good serving of The Barrow House's fresh and homemade tomato sauce.