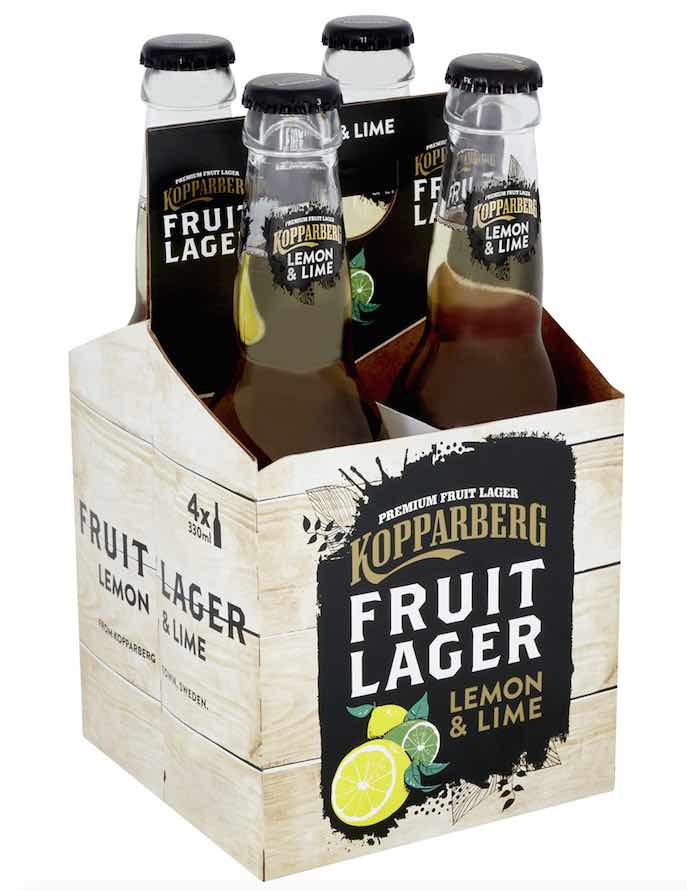 This summer, experience the refreshing, crisp taste of Kopparberg Fruit Lager, a delicious new drink which bottles Kopparberg's premium fruit flavour in a lager for the very first time.
Created by the talented brewers at Kopparberg's Swedish Bryggeri, Kopparberg Fruit Lager will be available in a new, zesty Lemon & Lime flavour and is the perfect 'scandi-cool' alternative for summer social occasions.
Best served ice-cold from the bottle and with an ABV of 5%, Kopparberg Fruit Lager delivers a refreshing balance of flavour, marrying Kopparberg's signature fruit taste with a subtle, premium lager bitterness.
The stylish drink, which hits selected shelves in February and March before being widely available from April, has been carefully crafted to deliver a light-bodied premium fruit lager, offering drinkers a unique option to other beers available on the market.
Jodie Alliss, Senior Marketing Manager at Kopparberg comments, "Having spoken with our fans, we know that fruit is still a hit with our millennial drinkers! Therefore we're excited to be using our expertise in fruit to launch Fruit Lager, a refreshing innovation that can be enjoyed by both new and existing lager drinkers."