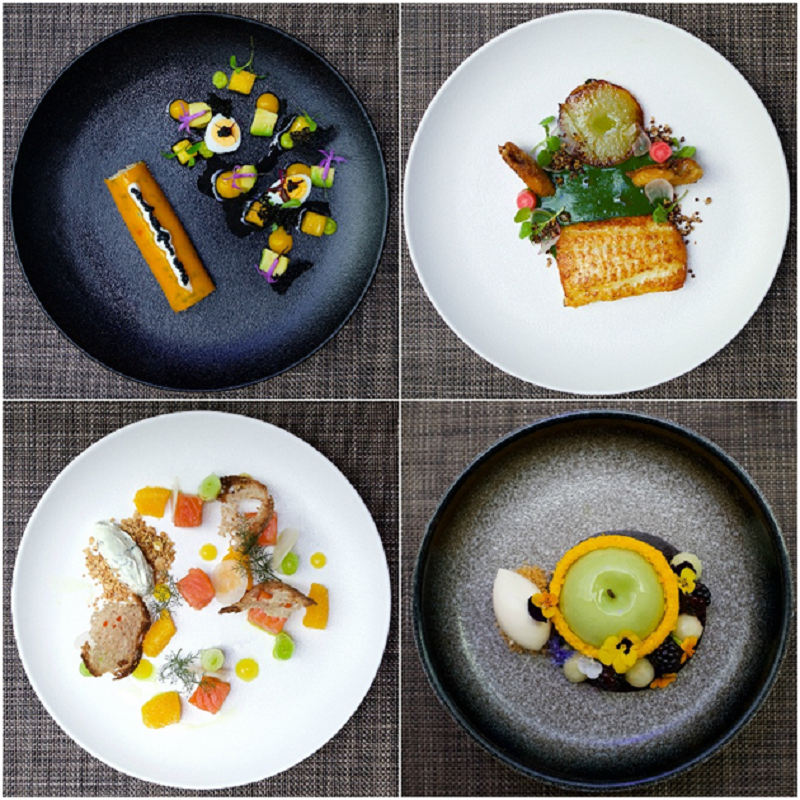 Blue Boar Restaurant at Conrad London St James has announced the launch of 'aSPiRING Chefs' on the 12th of March 2018, a fresh initiative that involved the junior chefs in the kitchen designing the dishes for the new seasonal menu, under the nurturing wing of Executive Chef Michael Riordan.
This innovative approach will allow the young chefs to develop and grow, while also supporting Hospitality Action with a £1 donation from every booking. Michael Riordan is passionate about mentoring the professional development of the junior chefs in his team, wanting to give back to his college at Westminster Kingsway by recruiting young staff from the school's graduates.
The new seasonal menu will include starters such as Cromer crab cannelloni with squid ink crisp, mango, avocado, radish and ras el hanout created by Justine aged 22, and Hampshire watercress and baby gem veloute with wild garlic toasts and chicken oyster by 20-year-old Reille-Samuel. For the main dishes, Emmanuel has created Cornish plaice with confit chicken wing, fermented kohlrabi, pickled radish, and watercress purée, while 24-year-old Luca has designed a dish of Cod, garden peas, crab and squid ink tortellini, with lemon and dill butter. The desserts include Annabelle's Rhubarb pistachio tart with strawberry leather and yogurt sorbet, and Onna's Gin and tonic granita with elderflower jelly, grapefruit compote and yoghurt sponge, both aged 21.
The restaurant will also hold a contest among its young chefs and the one that sells the most of their dish throughout the duration of the spring menu will be rewarded with a Michelin star meal for two in a restaurant of their choosing.
The spring menu will be available for lunch and dinner in the Blue Boar Restaurant at Conrad London St James from the 12th of March until the 4th of June, with £1 from every booking during this time being donated to Hospitality Action.