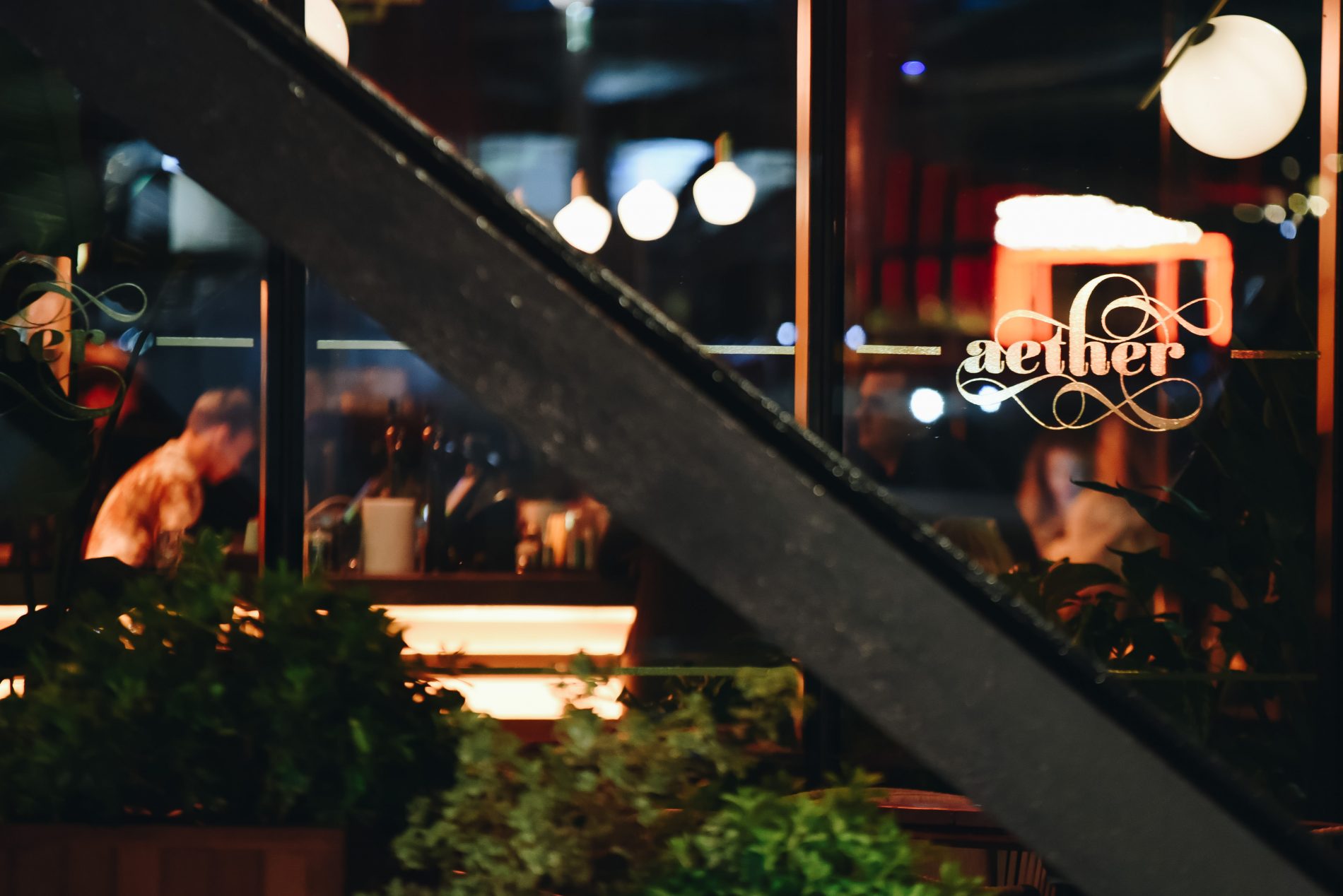 Aether, the brand new concept bar from the team behind the award winning brand The Alchemist, has opened at its debut location in Liverpool ONE adjacent to The Club House on Chavasse Park.
"It's been brilliant to see an exciting new concept become a reality over the last few months and we are delighted to be launching this amazing idea at Liverpool ONE. We know the area well and think Aether will beautifully compliment the exciting lineup of food and drink venues that Chavasse Park already offers," said Simon Potts, Managing Director of The Alchemist group.
Designed by Nottingham-based interior design agency Macaulay Sinclair, the 1,600 sq ft bar stays true to The Alchemist's offering, with a menu that features 21 cutting edge and classic cocktails inspired by the elements. The bar also has an immersive performance area for artists from neo-soul, jazz and hip-hop genres, a distinctive live music space for up to 50 guests and an additional alfresco seating area overlooking Chavasse Park for 80 covers.
"We're thrilled to announce the opening of Aether which will further strengthen the evening offer at Liverpool ONE. The team at The Alchemist and Macaulay Sinclair have created a stunning new bar in a unique and attractive location within the city," added Alison Clegg, Director, Asset Management, Grosvenor Europe.
This news follows the recent announcement that Liverpool ONE is to welcome Junkyard Golf Club in early 2018. Cushman & Wakefield and Metis Real Estate Advisors acted for Liverpool ONE. Westmark Estates and Harlow Property Consultants both represented Aether, on behalf of The Alchemist.
Grosvenor Europe invests in, develops, operates and manages real estate assets and funds, with a focus on vibrant European cities including Paris, Stockholm, Madrid and Liverpool. As of 31 December 2017 Grosvenor managed £2.4 billion/€2.7 billion of assets, including Liverpool ONE in the UK (which celebrates its 10th anniversary in 2018) and Skärholmen Centrum shopping centre in Stockholm, Sweden.