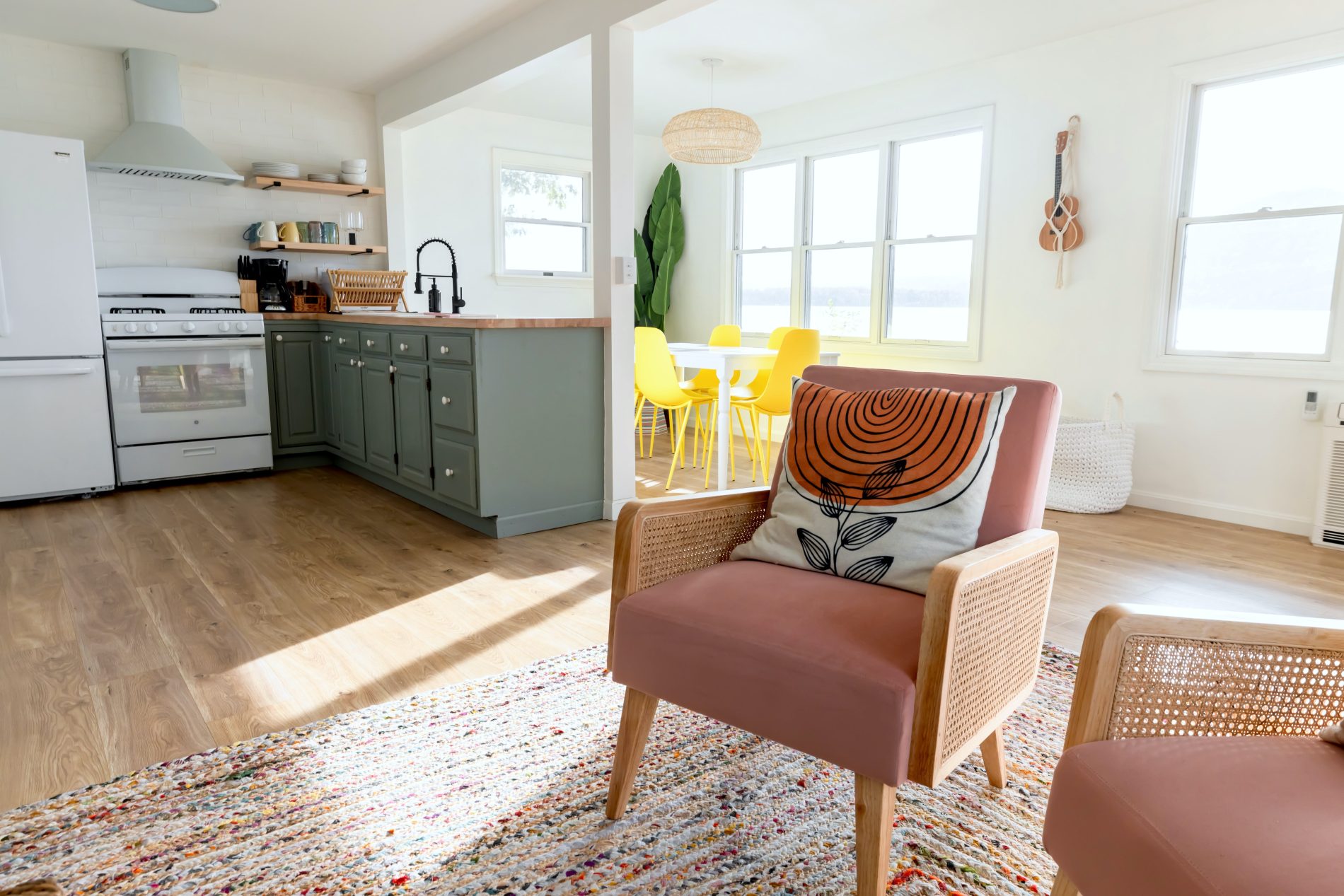 Introduction to Shaker Style 
The Shaker style, characterized by its simplicity, functionality, and timeless beauty, has been a popular choice in kitchen design for centuries. Originating from the Shaker religious community, this style focuses on uncluttered and efficient living, making it an ideal choice for those seeking a kitchen that combines classic elegance with practicality.
Understanding the Shaker Design Aesthetic 
At the heart of Shaker style is the principle of "form following function". This is evident in the clean lines, minimal ornamentation, and emphasis on durability in Shaker kitchen designs. The cabinetry, typically made of high-quality wood, features recessed panel doors and sturdy construction, offering a blend of aesthetic appeal and longevity.
The Timeless Appeal of Shaker Cabinetry 
Shaker cabinets are the centerpiece of any Shaker-style kitchen. Their distinctive look, characterized by a five-piece door with a recessed center panel, exudes a sense of understated elegance. These cabinets are versatile, easily fitting into both traditional and contemporary kitchen designs.
Choosing Materials: The Role of Wood and Alternatives 
While traditional Shaker cabinets are made from hardwoods like cherry, maple, and oak, modern alternatives like MDF (Medium-Density Fiberboard) are also popular. MDF shaker doors provide the same classic look but at a more affordable price point and with better resistance to environmental changes like humidity.
Color Schemes in Shaker Kitchens 
Color plays a crucial role in Shaker kitchen design. Neutral tones like white, grey, and beige are commonly used, reflecting the Shaker community's values of simplicity and humility. These colors not only enhance the kitchen's serene ambiance but also make the space feel larger and brighter.
Incorporating Modern Elements 
While Shaker kitchens celebrate traditional design, they also adapt well to modern elements. Incorporating stainless steel appliances, granite countertops, or modern lighting fixtures can bring a contemporary twist to the classic Shaker style.
Maximizing Functionality with Smart Layouts 
Efficiency is key in Shaker kitchens. Planning a layout that maximizes workspace and minimizes clutter is essential. This might include incorporating an island for additional prep space or installing clever storage solutions to keep countertops clear.
The Role of Hardware in Shaker Kitchens 
Hardware in Shaker kitchens should complement the simplicity of the design. Simple knobs and pulls in materials like brushed nickel or oil-rubbed bronze can add a touch of elegance without overpowering the minimalist aesthetic.
Lighting: Enhancing the Shaker Ambiance 
Lighting is crucial in setting the mood in a Shaker-style kitchen. Under-cabinet lighting, pendant lights over islands, and recessed ceiling lights can create a warm and welcoming atmosphere while enhancing the room's functionality.
Flooring Options for Shaker Kitchens 
Flooring in a Shaker kitchen should be both practical and aesthetically pleasing. Hardwood floors are a traditional choice, but modern alternatives like laminate or tile can also complement the Shaker style while offering durability and ease of maintenance.
Decor and Accessories: Keeping it Simple 
In keeping with the Shaker ethos, decor and accessories should be minimal and functional. Open shelving can display essential items or a few well-chosen decorative pieces, maintaining the clean and uncluttered look.
The Environmental Aspect of Shaker Design 
Shaker style aligns well with eco-friendly design principles. The use of sustainable materials, energy-efficient appliances, and a focus on longevity and durability makes it an environmentally conscious choice.
Budgeting for Your Shaker Kitchen Remodel 
Budgeting for a kitchen remodel can be challenging, but Shaker style offers options for various price points. MDF shaker doors, for instance, can provide the desired aesthetic without the higher cost of solid wood.
Conclusion: Embracing Timeless Elegance 
Remodeling your kitchen in the Shaker style is more than just a design choice; it's a commitment to simplicity, functionality, and timeless beauty. Whether you opt for traditional wood or modern MDF shaker doors, this style can transform your kitchen into a space that's both welcoming and efficient, a place where every element has a purpose, and beauty lies in simplicity.